June 1, 2020
No-Contact Safe Shredding During COVID-19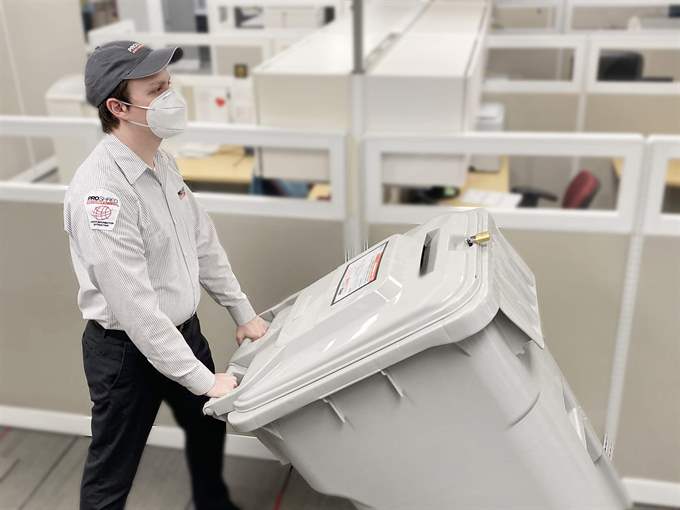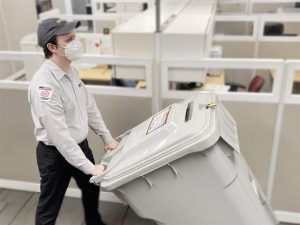 In these uncertain and often stressful times, PROSHRED® Southern New Jersey is taking steps to comply with current CDC guidelines during COVID-19 while still destroying your business's information securely.
Staying home during these challenging times presents an opportunity to clean out old documents that have been piling up in the office. A one-time shred service allows you to destroy your information by using safe shredding methods that comply with current state and federal guidelines that help your information stay protected. In addition, if you are working from home, PROSHRED® Southern New Jersey can still provide a regular scheduled shredding service so our fellow business owners can comply with the legislation that requires their establishments to have procedures in place for the proper disposal of old files. We are proud to provide contactless shredding for our client's safety.
COVID-19 Compliant Procedures for Peace of Mind
Our state-of-the-art mobile shredding trucks use touchless technology during operation. To maintain further safety, our service professionals will arrive at your location gloved and masked when answering your service call. These technicians also use large secure containers to transfer your documents from outside your door or in your garage to these containers, and then shred them securely using our paper shredding trucks. PROSHRED®< Southern New Jersey upholds strict sanitation protocols. Our shredding containers are cleaned between clients and our trucks are sanitized at the end of each workday.
Maintaining the Safety of Staff and Clients
Before we perform a shredding service, our clients are thoroughly checked when they schedule with us. We make sure that the shredding location is safe to travel to and that no residents are in quarantine.
At PROSHRED® Southern New Jersey, our priority is the safety of our service professionals and our clients. We would never carry out a shred service that puts these people at risk. We want our clients to continue to comply with federal and state shred regulations for their business, but in a safe manner. We are taking steps to ensure this is achieved and are constantly monitoring our state so that we remain in compliance with current COVID-19 regulations.
Our residential shredding services allow businesses to uphold a remote work policy while still securely disposing of old documents. Contact us today to learn more about our touchless shredding procedures! 1-856-336-2820