July 27, 2017
New Law Improves Hard Drive Destruction Services in NJ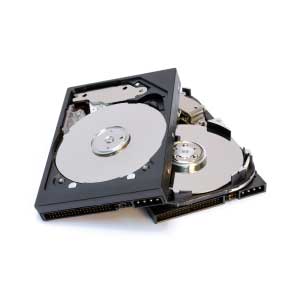 You may not be aware, but in early 2016 the state of New Jersey officially signed PL 2015, c. 188, a law regarding the environmental requirements of electronic device shredding. The law officially removed certain (seemingly arbitrary) restrictions on the mobile shredding services and has since opened up the greater hard drive destruction market in New Jersey.
Who Does This Affect?
At the end of the day, New Jersey businesses and businesses owners will receive the greatest benefit from the loosened regulations. The number of hard drive destruction services on the market has already increased significantly, and businesses now have more choice than ever when it comes to disposing of sensitive electronic documentation. Shredding companies in NJ must still meet a strict roster of requirements in order to offer mobile hard drive shredding, however.
What Are the New Regulations?

It's important to remember that even after the passage of PL 2015, c. 188, mobile shredding services must still be NAID AAA Certified or have a class D recycling license. The NAID (National Association for Information Destruction) designates only the best providers with "AAA" Certification. These providers are periodically audited with no advance warning to ensure they follow the guidelines of a series of regulations including the FACTA Final Disposal Rule, HIPPA regulations, and the FACT Red Flags Rule. NAID AAA Certified document destruction companies are generally considered to be the best in the business.
How Should Consumers Choose?
With more companies offering hard drive destruction service in New Jersey, customers now face a dizzying array of options when it comes to mobile shredding. When selecting a mobile provider, customers should ask specifically about accreditations and certifications; any company in NJ that offers hard drive destruction must, by law, be NAID AAA Certified. Other benefits to look for in a document destruction provider include on-site shredding/destruction services, one-time and scheduled shredding, and professional documentation showing the date and time the shredding services occurred.
 PROSHRED® Southern New Jersey is proud to have been NAID AAA Certified company for years. With an e-recycling agreement with an approved hard drive recycler in place, we're now happy to offer our customers in NJ just one more service that helps them stay secure.
Contact our team today to talk about onsite hard drive destruction, hard drive shredding, and more.