November 2, 2021
Why Your Business Needs Mobile Hard Drive Shredding
For any business that stores private or personal information on servers or computer systems, having the proper data destruction methods are a must. As technology continues to improve, many businesses are transitioning to data storage via cloud-based applications and stepping away from traditional hard drive storage. Even when a company has not made that transition, old hard drives tend to accumulate due to technology updates, personnel changes, and other processes that render hard drives obsolete.
Many people believe they can keep their information safe by simply deleting files from the computer or erasing them from a hard drive after the transition to cloud-based applications. Unfortunately, this is not enough to keep any information safe. Thieves can still access your confidential information even after it has been "wiped" from a hard drive, and do-it-yourself methods often cause more harm than good. If your company isn't properly disposing of hard drives, the business is at higher risk of becoming vulnerable to data breaches and identity theft. To protect you, your employees, clients, and business, it is necessary to consider the benefits of mobile hard drive shredding.
With mobile hard drive shredding, you can ensure that your old hard drives are destroyed safely and securely, and because the service takes place on location in front of you or a member of your staff, you never have to worry about information security: PROSHRED® Southern NJ takes care to ensure that your hard drives are placed in a secure chain of custody throughout the destruction process.
How do companies dispose of hard drives?
Many companies, both big and small, often dispose of hard drives either incorrectly due to busy schedules, or simply throw hard drives away at the end of their useful life. But physical destruction is the only way to guarantee that data previously stored on the drives is unable to be accessed should the drive fall into the wrong hands.
Companies that go the traditional route often must take their unwanted drives to a hard drive shredding facility and drop them off for destruction services. While this is a better and more secure way of disposing of hard drives, most companies don't have the time within their busy schedules to drop hard drives off, or have a facility near them that even offers this service on a local scale. That is why PROSHRED® Southern NJ offers a shredding service called mobile hard drive shredding. After learning about this service, you will never go back to the traditional hard drive destruction methods ever again!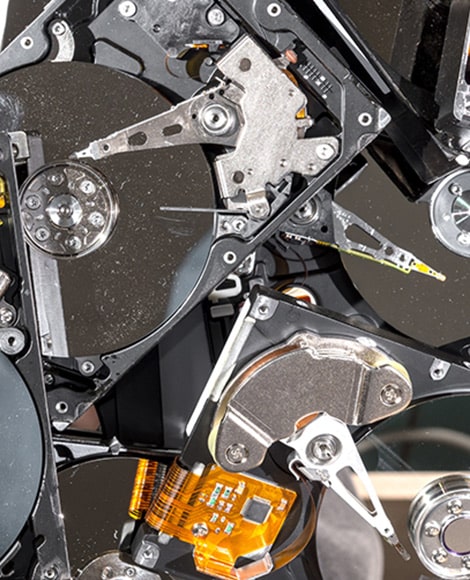 What is mobile hard drive shredding?
Mobile hard drive shredding differs from traditional hard drive shredding because with mobile shredding, our company comes to you! Traditional hard drive shredding typically involves the customers dropping off the hard drives at the shredding plant themselves, but luckily with PROSHRED® Southern NJ there is no leaving the office.
Dropping off hard drives is not only time consuming, but also leaves you wondering if the process is being done properly. Our specialized team will come straight to your location with our state-of-the-art mobile shredding trucks, which are specially equipped for secure on-site hard drive shredding. This not only saves time but eliminates any worry about information security being compromised. Due to this service being done on-site, this is the most secure method of hard drive destruction available for your company.
What happens during mobile hard drive shredding?
Once you schedule your service with us, one of our trained Customer Service Professionals will come to your location. Our specially equipped trucks use an industrial shredding machine that is capable of breaking down hard drives into small, irrecoverable pieces.
When we collect your hard drives for shredding, and, depending on the amount you have to shred, a shredding technician will scan the barcodes for each individual hard drive and record all of the serial numbers. This process allows our client to keep proper track of what has and hasn't been destroyed for their records. After everything is complete, you will receive a Certificate of Destruction that contains the details of the completed shredding service, which can be referred to in case of an audit.
Once the shredding is complete, the leftover fragments of the destroyed hard drives will be taken to a local, trusted recycling facility that follows all state and federal regulations when it comes to electronic waste. There, the scraps will be sorted for any materials that can be reused or reclaimed, and the rest is responsibly disposed of. Due to the shredding process, you don't have to worry about your information becoming compromised at this step because the information on the hard drives can no longer be accessed.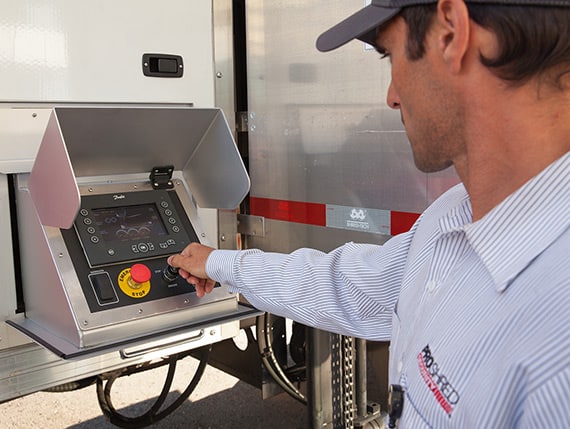 Why choose PROSHRED® for hard drive destruction?
Data breaches and identity theft cases are constantly on the rise. To eliminate this risk, it's important to make sure that your company's old hard drives are disposed of securely and by a company you trust.
With hard drive destruction services from PROSHRED® Southern NJ, there is no need to drop off hard drives for shredding any longer. No longer will time be consumed by unnecessary visits to the shredding company, and worries about the security of your information will be a thing of the past. Mobile hard drive shredding is not only an effective method but also a convenient method that delivers shredding services straight to the client. For convenient, effective, secure, and trustworthy services, you can call PROSHRED® Southern NJ. Schedule your service today!