July 28, 2022
5 Tips To Protecting Your Data While Commuting
Whether they're commuting to and from the office or traveling for business, many people find themselves working on the go in today's business world. While this flexibility can be great for productivity, it also poses some serious security risks for companies. After all, paperwork and electronic devices often contain sensitive information that shouldn't fall into the wrong hands. To protect your company's data, it's important to take some simple precautions when working on the go. Luckily, PROSHRED® is here with five tips that you can use to protect your company's information while commuting.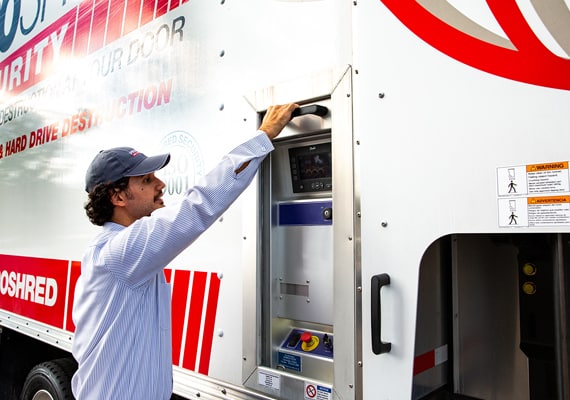 Use Strong Passwords for your Devices
It's important to use strong passwords to protect your devices, especially during your commute. If your device is lost or stolen, a strong password will make it much more difficult for someone to access your company's data. To protect your company's information, create strong passwords for all of your devices and never use the same password for more than one device. A strong password should be at least eight characters long and include a mix of uppercase and lowercase letters, numbers, and symbols. Be sure to change your passwords regularly, and never store them in a text file on your computer or phone. By taking these steps, you can help keep your personal information safe from hackers.
Only Use Secure Wi-Fi Networks
Many people use public Wi-Fi networks to check work emails, complete tasks, and contact clients while commuting. However, it's important to only use secure Wi-Fi networks to avoid the risk of security breaches or other cyber-crimes. You can also use VPNs (virtual private networks) on your work devices, which usually offer security features that can protect your data even if you are using an unsecured network. In addition, VPNs can be used to encrypt company data, preventing it from being accessed by unauthorized individuals. As more and more businesses rely on cloud-based applications, VPNs have become an essential tool for protecting sensitive information. By taking a few simple steps, you can ensure that your data remains safe and secure while you're on the go.
Watch Your Surroundings
When commuting to work, it's important to be aware of your surroundings in order to protect your company's information. You should always be aware of who is around you and what they might be able to see. If you take public transportation, be sure to keep your belongings close to you and keep an eye on them at all times. You should be cautious when discussing work-related topics and avoid discussing sensitive information in public places. By being aware of your surroundings and taking precautions, you can help protect your company's information while commuting to work.
Don't Leave Important Documents Unattended
While commuting, it is important to keep your sensitive company documents in a secure place. A briefcase or backpack is ideal for this purpose. By keeping your documents in a secure location, you can ensure that they will not be lost or stolen. Additionally, you can protect them from damage by placing them in a waterproof case. When selecting a case, be sure to choose one that is durable and will not easily break open. Finally, keeping your documents in a briefcase or backpack makes it easier to keep them organized since you don't need to worry about dropping some of the pages. By taking these precautions, you can rest assured that your documents will arrive at their destination safely and securely.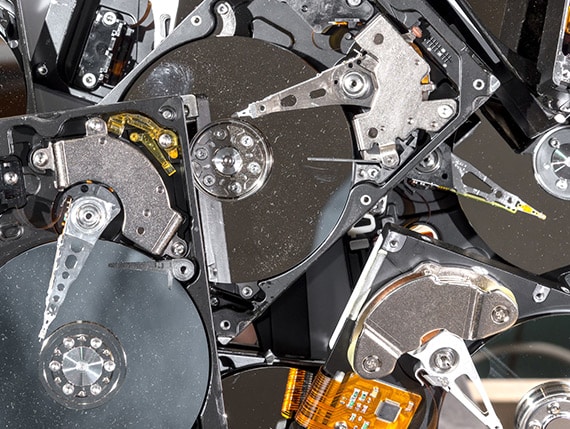 Shred Important Documents & Hard Drives
Whenever you travel, it's important to be thoughtful about the items you bring with you. Not only do you have to worry about packing light, but you also need to be aware of security concerns. Carrying around unnecessary company documents or electronic devices can increase your risk of losing important information or becoming a target for theft. A much better solution is to shred any unnecessary documents before you leave and store any essential data on a secure cloud-based platform. That way, you can travel light and rest assured that your information is safe.
Protect Your Data With PROSHRED®
At PROSHRED® Southern New Jersey, we understand the importance of protecting your company's private information whether you're traveling or at the office. We offer a wide range of shredding services, including mobile shredding options for both scheduled service and one-time purges, so you don't need to worry about transporting your documents to one of our drop-off locations. Along with our shredding services, we also provide hard drive destruction services, so you can also protect your digital information. For more information on our shredding and hard drive destruction services or to learn more information on how to protect your company's information, contact us today.