October 12, 2020
What are the 5 Benefits of Hiring a Mobile Shredding Truck Service?
Every business needs to print important documents on a daily basis. As time passes, these documents become obsolete, and so they are replaced in an endless cycle that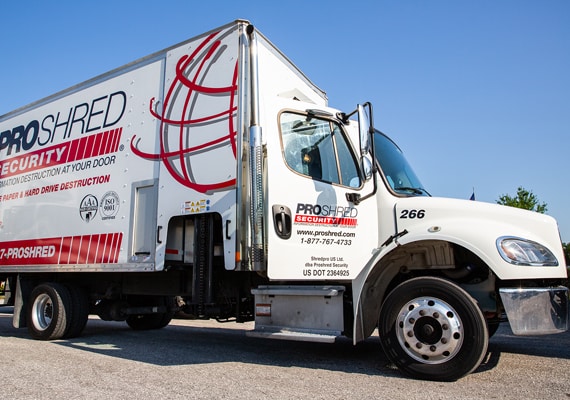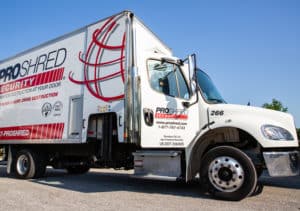 leaves you and your employees with mountains of old files. Disposing of these documents can seem like a daunting task. You may not have time to shred these files yourself, and scheduling a local shredding service can be risky if you haven't properly vetted the company.
Instead of entrusting the sensitive information contained in your old documents with a shredding service who will take these materials to a secondary location, you can cut out all risks by using a mobile shredding truck. These vehicles are able to shred all of your documents on-site, so you can watch your old items be destroyed from the comfort of the office.
There are plenty of benefits to hiring a mobile shredding truck service. Find out how your business can use these convenient services for peace of mind by reading on!
1. Convenient Shredding Solutions
With a state of the art mobile shredding truck, your business has the opportunity to enjoy watching a shredding service take place right outside your door. All of the equipment needed for the shred is integrated into the mobile shredding truck. This unique shredding solution grants you a level of convenience and peace of mind that you can't find with just any local shredding service. Instead of worrying about making time to meet with your shredding provider on a regular basis, you can enjoy a hands-free shredding process. Your business day will continue on uninterrupted as PROSHRED®'s shredding technicians dispose of your old documents with our mobile shredding trucks.
2. Secure Shredding Processes
Many shredders, both professional and store-bought, do not have the capability to securely dispose of your printed materials. Anyone who gets their hands on your company waste will be able to reconfigure your shredded materials and use these puzzled-together papers for identity theft and a company data breach. You need an in-depth shred job if you want to keep the information of your business and employees safe.
At PROSHRED® Dallas / Fort Worth, our mobile shredding trucks cut through your documents in a criss cross pattern, which makes your leftover materials completely unrecoverable. This groundbreaking shredding procedure is the most secure in the industry, and will grant your business peace of mind against a data breach or identity theft.
3. Flexible Service Schedule
While your business day will not get interrupted by an on-going shredding service, you will still need to schedule for a mobile shredding truck to visit your location during your business hours. Not every company follows the typical 9 – 5 work day model, and PROSHRED® Dallas / Fort Worth understands that. Because we are a local shred service, our team can work around your busy schedule. We'll find a day and time that is convenient for you, and our mobile shredding trucks will promptly arrive at the appointed time. We are always punctual, so you never have to worry about cutting into company time due to a late mobile shred service.
4. Superior Shredding Capabilities
PROSHRED® Dallas / Fort Worth's mobile shredding trucks contain state of the art equipment that makes quick work of large shred projects. These trucks can shred up to three tons of paper in one hour, so you don't have to worry about damaging our equipment from your accumulated paperwork.
If you need to shred more than paper, PROSHRED® Dallas / Fort Worth also offers mobile hard drive destruction services for businesses across Texas. You can easily protect the information stored on your electronic equipment with this effective service. Our industrial hard drive shredders can destroy up to 1,000 hard drives per hour, and our technicians are certified and trained to handle your materials with care.
5. Affordable Mobile Shredding
Whether you need an on-going shred service or a one-time cleanout, PROSHRED® Dallas / Fort Worth has customized service plans to fit your needs and budget. Our team will consult with you about your current shred needs and assess the amount of printed materials your business handles on a daily basis. From this information, we will develop a shred plan that aligns with your needs without crippling your finances. We offer affordable mobile shredding for businesses both large and small.
Mobile Shredding Trucks for Your Business
PROSHRED® Dallas / Fort Worth strives to make shredding services as accessible as possible for our fellow local businesses. As the most trusted shredding provider in the area, we can work with you to develop a shred strategy that helps you stay organized while also keeping your information secure. Our mobile shredding trucks make quick work of your old documents, and our team of certified shredders will make the shredding process smooth and headache-free.
Get started with PROSHRED® Dallas / Fort Worth and enjoy the benefits of our mobile shredding trucks. 1-469-930-6044