Drop-Off Shredding At Our Location!
PROSHRED® DFW specializes in shredding documents for business and government organizations. However, we do offer extended services to commercial and residential clients for drop-off shredding. If you have confidential and sensitive information that you would like completely destroyed you can come to our convenient location and we will take care of the rest!  You can receive a certificate of destruction at your request.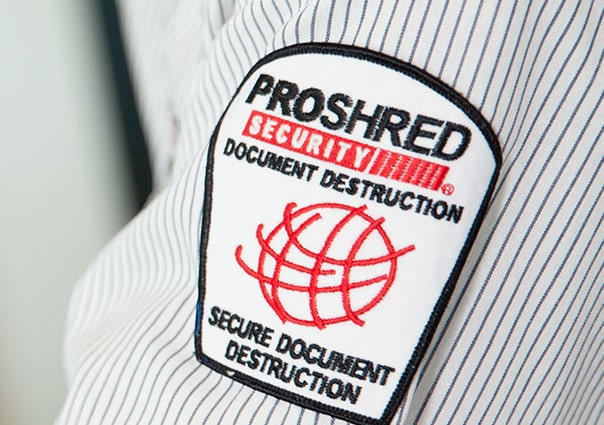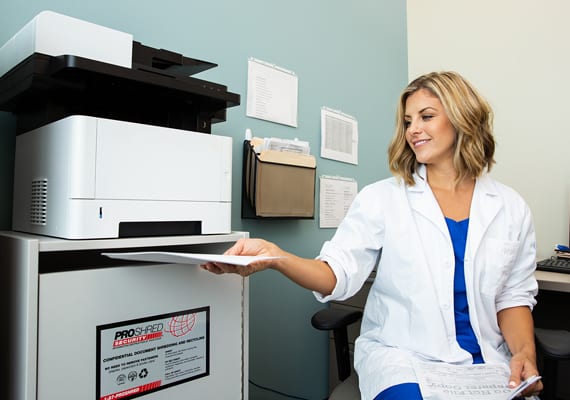 Shred Documents The Same Way Big Business Does
Since PROSHRED® DFW is an on-site document destruction company, we do most of our shredding on our state-of-the-art shred trucks. Most of these trucks are equipped with security cameras of the shredding process –  your confidential documents are shred right at our locations. Because our trucks are often away from the office servicing customers during normal business hours, you may not be able to witness the shredding of your documents, but are welcome to deposit them in our locked, secured containers which will be shredded when our trucks arrive at the end of the day. You will receive a Certificate of Destruction once the shredding is complete. If you prefer to witness the shredding, please visit us during one of our Saturday shred events, the dates of which are listed under the "Shred Events" tab. Either way, we would love to see you, so please come to our drop-off shredding location at our facilities.
What Type Of Documents Should You Shred?
PROSHRED® DFW Drop-Off Shredding Services meets the specific needs of our home businesses and residential clients in your area. Some documents that may be confidential, and would require shredding, includes:
Bank Account Statements
Correspondence
Job Applications
Profit/Loss Statements
 Brokerage Reports
Credit Card Statements
Legal Documents
Signatures
Canceled Checks
Financial Reports
Medical Records
Social Security Numbers
Confidential Letters
Insurance Policies
Pay-stubs
Tax Records
Contracts
Invoices and Receipts
Photographs
Telephone Numbers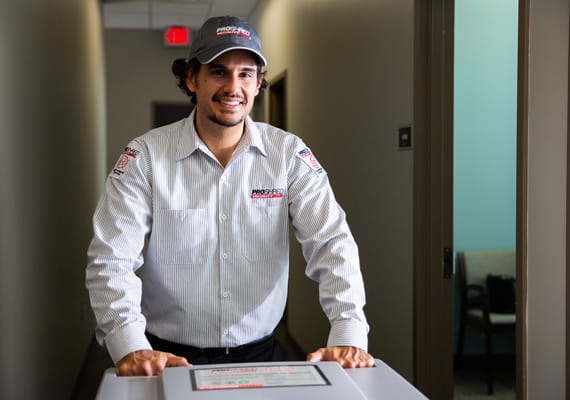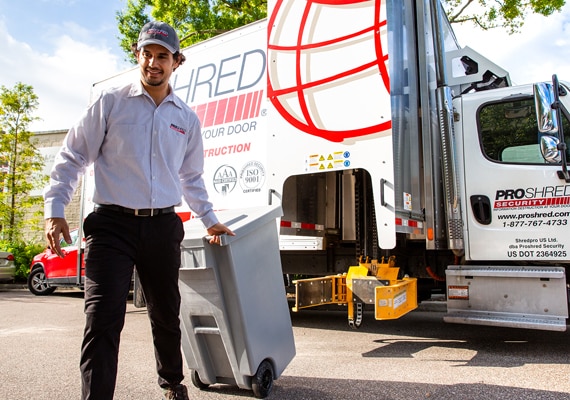 How much does drop-off shredding Cost?
The cost for drop off shredding is $10.00 a standard size box. A standard size box is about 30lbs per a standard bankers box / box that holds reams of copy paper. Your items do not need to be in boxes, we are able to estimate your amount. Please note: There is a $20 minimum fee for drop-off shredding.
If your shredding total is under $30, please pay by cash or check.
Drop-off appointment hours:
Monday – Thursday:  9:00am – 4:00pm
Friday: 9:00am - 12:00pm
Most appointments can be scheduled the same day.
To set up your drop-off shredding appointment, call PROSHRED® DFW at (469) 930-6044 today!