Medical Record Shredding
Nearly all health and medical professionals know that it is highly important to properly get rid of and destroy outdated medical records of their patients in order to protect their privacy. Doctors and health practitioners are trusted with a patient's most important sacred information, which should be handled with proper care. When medical records are being disposed, it is highly important that the destruction process is treated with professionalism and care.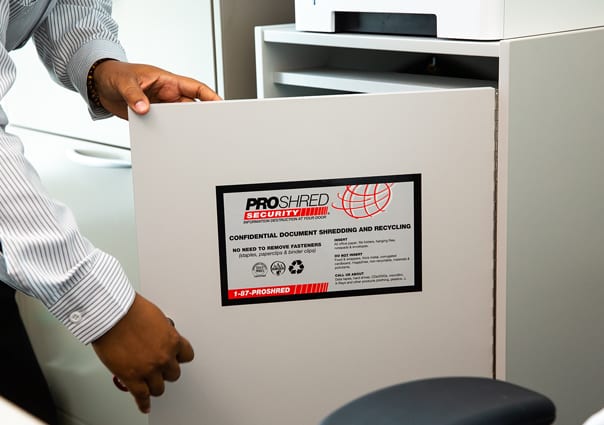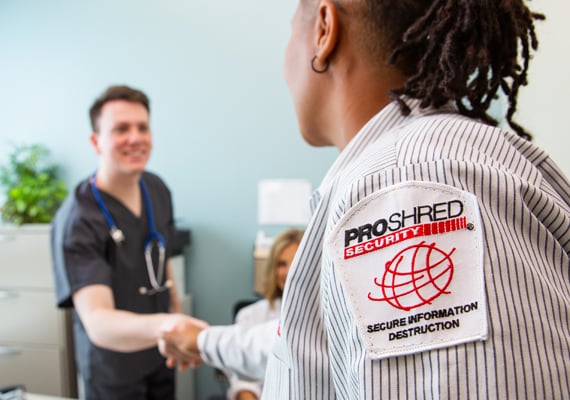 MedPro Disposal
MedPro Disposal is the alternative, low-cost medical waste disposal solution that is now available through PROSHRED® DFW! Together MedPro Disposal and PROSHRED® DFW aim to provide our customers with a low-cost alternative for medical and pharmaceutical waste disposal, information and data destruction, and compliance training solutions with best in class clients service! MedPro Disposal provides a multitude of services to fit your practice's needs including medical waste disposal, pharmaceutical disposal, compliance training, and other waste streams.
Here are 4 reasons why you should choose MedPro Disposal.
Transparency
Clear, simple, and predictable invoices that you can understand
Protection
Industry leading insurance and liability protection for your practice
Accommodating
Service and flexibility tailored to your practice's needs
Trust
Over 20,000 customers have made the switch to MedPro
Current Privacy And Shredding Legislation Questions?
Federal law states that all healthcare organizations and medical facilities maintain patient medical records that contain "Protected Health Information (PHI)" with the security of the patient in mind. The Health Insurance Portability and Accountability Act (HIPAA) states that all private medical information be properly destroyed and unrenderable before being disposed.
Constant changes are being made to HIPAA to make sure that all healthcare buildings and organizations are properly training their employees on the proper destruction and disposal methods of PHI. If your company does not provide efficient HIPAA training, you could be charged with expensive fines.
PROSHRED® DFW will make sure your patient information is properly destroyed with high levels of professionalism before leaving your organization. We have years of experience with destroying patient healthcare information and medical materials. It is our goal to help you make sure your patients' information remains confidential. Let PROSHRED® DFW be your certified medical record shredding company today!
Medical Record Destruction Services
Our medical records shredding services are most common for:
Surgery Centers
Doctors
Walk-In Clinics
Hospitals
Dentists
Chiropractors
Physiotherapists
Nursing Homes
Psychiatrists & Psychotherapists
Pharmacies
Naturopaths
Other physicians and health care centers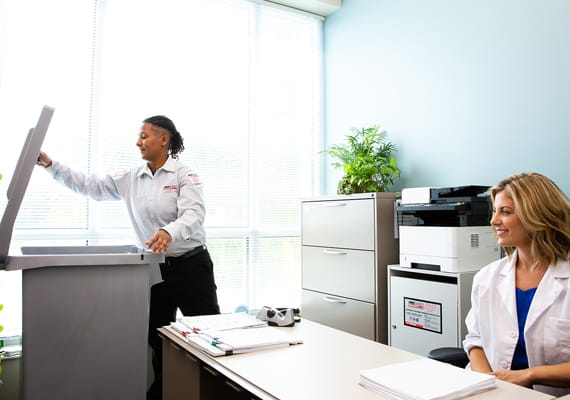 Call PROSHRED® today to discuss your medical shredding needs, and feel confident knowing that your confidential records will be 100% shredded and destroyed.