Mobile Hard Drive Destruction
Did you know that your electronic information is still at risk even when the device is not connected to the Internet? That's right, old hard drives and storage units contain tons of information about your online activity. When a computer, hard drive, or memory unit is at the end of its life cycle, it is imperative that the device is completely destroyed so that confidential data cannot be stolen. PROSHRED® Dallas-Fort Worth is the most trusted hard drive destruction team, bringing their advanced shredding technology directly to your doorstep. PROSHRED®'s on-site HDD destruction system is trusted by the biggest names in technology and business.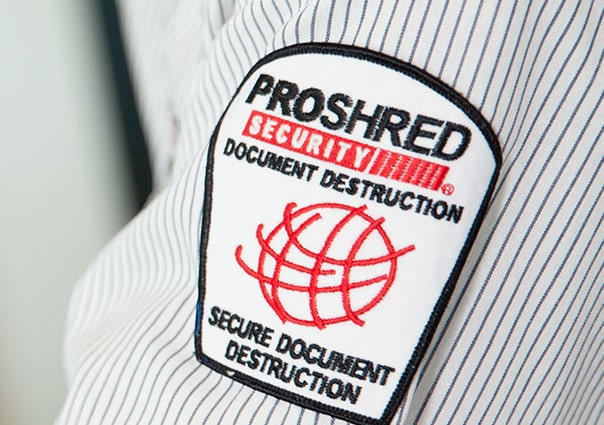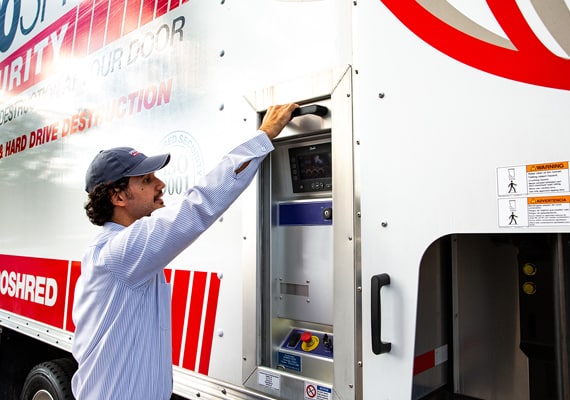 Mobile Data Destruction Service
With PROSHRED®, we bring great service to you. Our on-site destruction solutions mean that the your hard drive's chain of custody is never broken. You can watch the entire destruction process from beginning to end, ensuring that the device is irreparably shredded at the end of your service appointment. We even provide a Certificate of Destruction for all of our Dallas customers, detailing the date and time that your electronic device was rendered obsolete.
Why It's Important
Clicking the "delete" button on your computer is usually not enough to completely remove data from the device. Skilled IT professionals can find clever ways to unlock HDD's that have gone unused for years or pull data from devices that are partially damaged. Because a hard drive can contain thousands of files at once, losing this data is the equivalent of turning over entire filing cabinets full of confidential information. While the device might seem small, the information it contains is big and incredibly valuable. You need to do everything possible to protect it.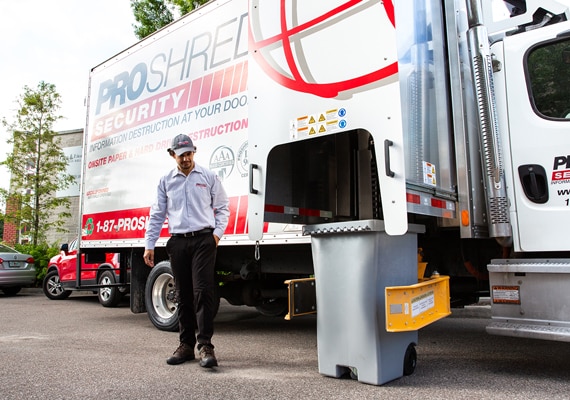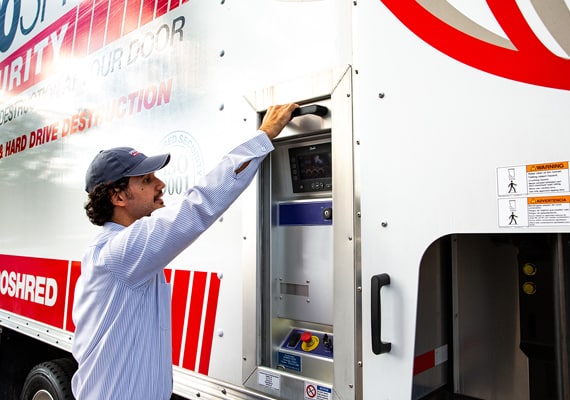 How It Works
When you call PROSHRED® Dallas for on-site hard drive destruction, we will first arrive at your business or residential address with a certified shredding technician. After reviewing the size and privacy needs of your electronic media, these devices will be cycled through an industrial shredder (capable of destroying 1,000 hard drives per hour) or a heavy-duty punch system. After certifying that the device is totally disabled, we provide you with a Certificate of Destruction as a guarantee that your data is inaccessible.
E-Waste Recycling
PROSHRED® DFW is an environmentally conscious company that understands the harm that electronic waste can pose to the Texas landscape. Our team has partnered with local recycling organizations to ensure that all e-waste is properly recycled and that our disposal protocols comply with state and federal e-waste regulations. When you choose PROSHRED®, you rest assured that you are selecting a team that values your privacy and is committed to the local community.