Dallas-Fort Worth Home Office Shredding
One of the newest trends in the workplace is letting employees work out of the office. When traveling and working from home, staff members often take confidential documents with them without thinking about the danger they are putting on their company. With more papers leaving the office, the chances of a security breach and identity theft increase.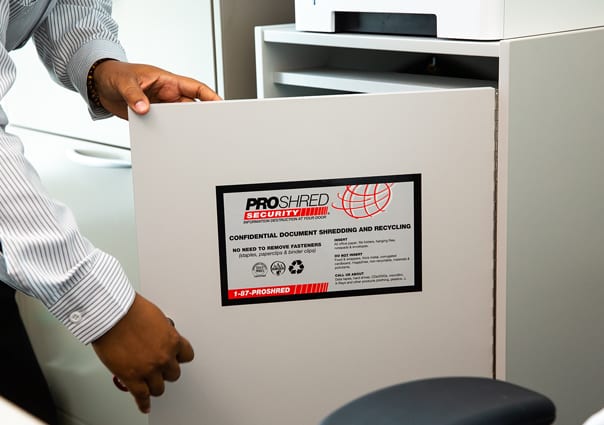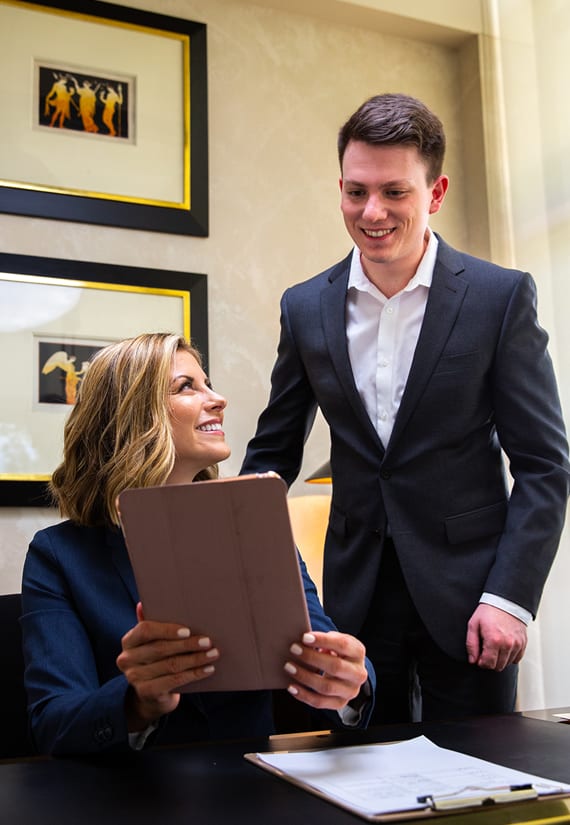 To prevent unfortunate events from occurring, PROSHRED® Dallas-Fort Worth has designed a home office paper shredding program. This keeps your business in compliance with state and federal privacy legislation. DFW business professionals know that privacy legislation extends further than the typical office setting, and our paper shredding experts are here to help! Our team is committed to designing an established system with procedures so your employees can safeguard confidential data easily both inside and outside of the office.
Our paper shredding process integrates both your company's office shredding system and your employees home office shredding. It is our goal to arm your staff with the needed tools to protect your business information by securely destroying confidential data. Additionally, PROSHRED® Dallas-Fort Worth can educate your staff on best practices for how to maintain confidentiality. We are proud to provide one of the most comprehensive home paper shredding services available in the industry.
Employees who travel and work at home are not the only individuals who take advantage of our home office shredding program. PROSHRED®'s paper shredding service is also designed for small businesses and entrepreneurs. These people need secure document shredding services to protect confidential information, too. PROSHRED® Dallas-Fort Worth has years of experience working with entrepreneurs and small businesses, so you can rest assured that your documents are 100% destroyed before being disposed.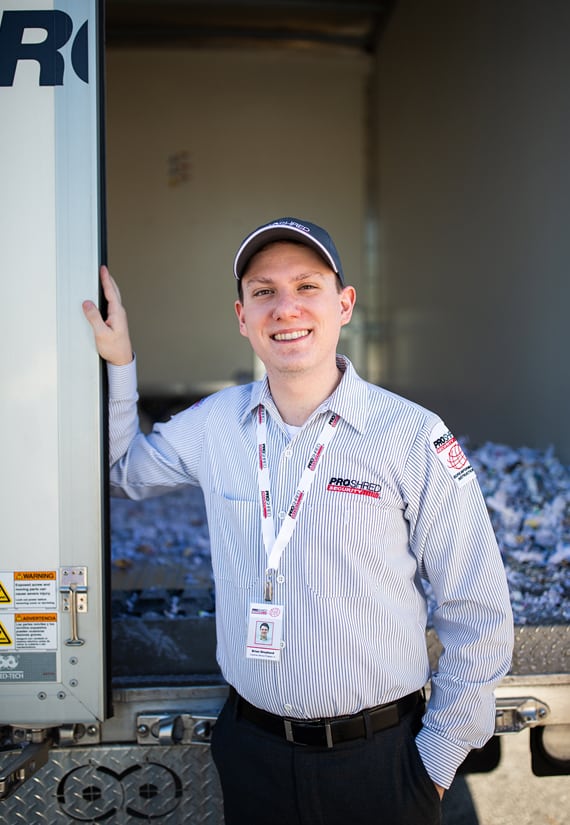 Cross Shredding vs Strip Shredding
There are many benefits to choosing a professional paper shredding company over a home office shredder. Professional paper shredding is convenient, reliable, and more affordable in the long run. Additionally, they are more secure because they use an industrial cross-shredding method instead of standard strip-shredding. This ensures your information is 100% destroyed and unrenderable, eliminating the chance of a stolen identity or security breach.
With PROSHRED® Dallas-Fort Worth, your home-based businesses will receive a customized experience designed to meet your specific paper shredding needs. Our team will help you pick out a solution that is the most affordable and convenient for your company, whether it is an on-site or drop off shredding service. Additionally, small businesses and individuals can participate in our community shredding events that are designed specifically for customers like you who need help protecting themselves against identity theft.
Request Your Home Paper Shredding Estimate today to find out how PROSHRED® can immediately enhance your security.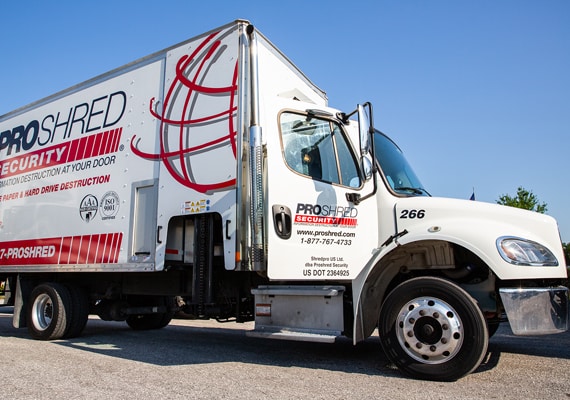 Home Office Record Shredding Options
PROSHRED® DFW provides a safe and environmentally-friendly home document shredding system, giving home based business a convenient and cost-effective option for disposing of private documents.
Home offices use PROSHRED®'s on-site document shredding pick-up service, as well as drop content off at their local PROSHRED® office. In addition, they may join in our regular community shredding programs, which assist our residential clients in protecting themselves against identity theft.
Request Your Home Paper Shredding Estimate Today
Learn more about how PROSHRED® can improve your security immediately.