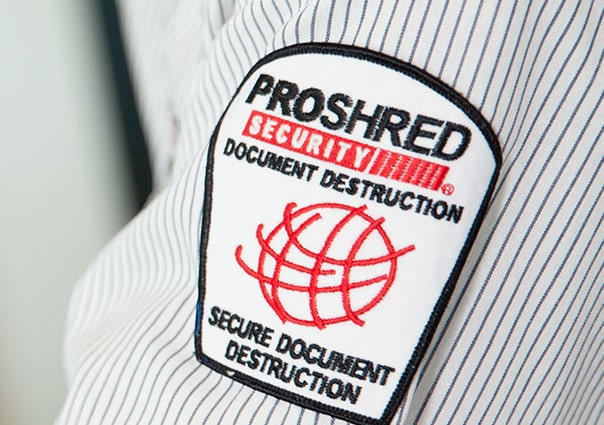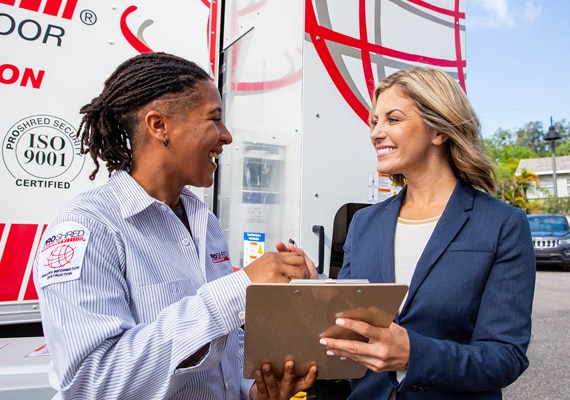 Affordable One Time Shred with No Hidden Charges
One-time cleanout services are reasonably priced and easy to use. There is never a problem scheduling a service, as our PROSHRED® mobile on-site shredding trucks are on constant standby to ensure a quick and efficient purge shredding for our clientele. You can rest assured that there will be no contracts to sign. Unlike other paper shredding companies, you can simply call and PROSHRED® DFW will send a truck your way. In addition, there are no gas charges on your bill and the price we propose will not change.
PROSHRED® DFW Advanced Mobile Shredding Trucks
PROSHRED® DFW is proud to offer our mobile on-site shredding trucks as part of our one-time cleanout and other shredding service options. Some can even shred around 2 tons of files in an hour! PROSHRED® DFW guarantees quick service and will be out of your hands in no time and still produce a quality shred, making sure everything is securely destroyed. No matter the number of files and documents needing to be shredded, our Customer Service Professionals never physically touch your documents, as it is all touch free! This ensures that no security breach is possible so long as PROSHRED® is on your side!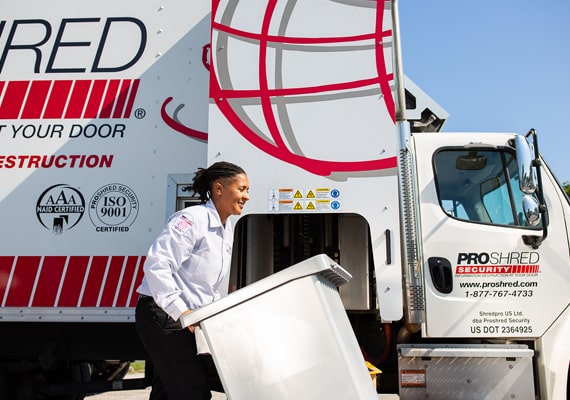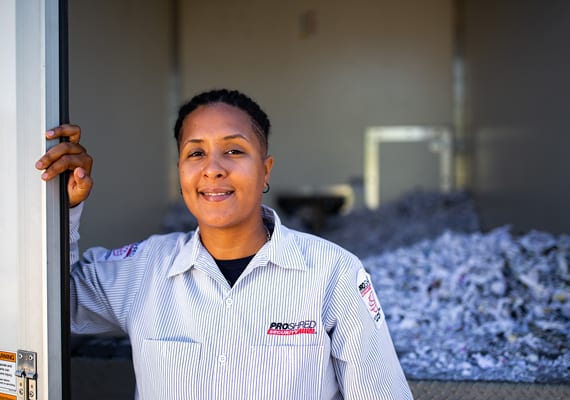 Can you Guarantee My Documents will be recycled?
Once the shredding process is complete and your papers are properly destroyed, our CSPs will present you a certificate of destruction reassuring you that the shredding is securely complete. PROSHRED® will then personally take all of the shredded documents to a local recycling facility where all documents are properly recycled.
PROSHRED® Dallas Fort Worth Offers Convenient One-Time Shredding Service
PROSHRED® DFW's one-time cleanout service is created for companies and residents who need a one-time purge of documents and papers no longer being used. Whether it's just a small amount of filing boxes that are needing to be shredded or a significantly larger amount of outdated documents and papers, our efficient  PROSHRED® DFW mobile shredding trucks will come to you and shred all unnecessary files instantaneously and accurately.