June 28, 2016
Environmental Responsibility
How PROSHRED® Dallas-Ft. Worth Is Giving Back
For nearly three decades, one company has paved for the way in environmental sustainability, recycling thousands of pounds of paper waste on a monthly basis. That company is PROSHRED® Dallas-Ft. Worth, North Texas' leader in on-site paper shredding.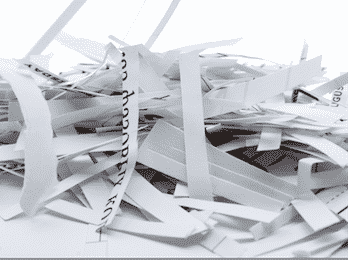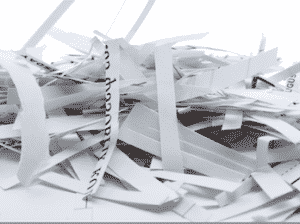 Naturally, our team comes in contact with more paper in a single day than most businesses see in an entire year. This gives us a unique role in promoting environmental responsibility, because we have a constant supply of unneeded paper materials that can be reused, recycled, and repurposed in other products we buy.
When a business has a stack of unneeded paperwork, the first inclination is usually to dump these papers in the trash. This poses one immediate risk – that the private information stored on these documents can be stolen by prying eyes. Once paper has been disposed, it is nearly impossible to follow its path. Unless you are completely certain that the papers are irretrievably shredded or destroyed, then you run the possibility that someone could steal this information.
When waste management teams collect trash from your home or business, the chain of custody is essentially broken, leaving the fate of your documents up to a total stranger. Partnering with PROSHRED® Dallas–Ft. Worth in towns such as Lewisville instantly reduces this risk, giving you state-of-the-art document security that also promotes environmental sustainability.
Long-Term Partnerships
Our team has joined forces with recycling centers throughout Lewisville and Dallas to ensure that our shredded waste can be reused in other products. For every ton of paper of that's recycled, Texas businesses and residents save money on energy and water, but more importantly, save as many as 17 trees. As a locally owned and operated business, we value the natural beauty of the Texas landscape and do everything in our power to make it is a sight that future generations will also cherish.
100% Recycling Pledge
Our team was one of the first companies to announce a total recycling commitment, leading a state and nationwide movement towards sustainable environmental practices. The PROSHRED® Dallas-Ft. Worth recycling commitment isn't just a way to promote ecological awareness; it is part of our business' identity, something we believe reinforces our community values and responsible business practices.
TreeSaver Environment Certificate
When you choose PROSHRED® Dallas-Ft. Worth, we track your company's environmental performance throughout the year. With each shredding appointment, this Certificate gives you an estimate of the number of trees you've saved since you partnered with us. This simple certificate is a great way to show customers and clients that you too are committed to environmental responsibility.