April 27, 2022
Kickstart Your Spring Cleaning With a Clean Desk Policy
Spring is an ideal time to start fresh with a "clean desk policy". Whether your company utilizes private or shared offices or even a cubicle arrangement, a clean and organized workspace has been shown to be highly beneficial for both team members and management, as well as clients.
According to a poll by the National Association of Productivity and Organizing Professionals, 27% of employees feel disorganized in their workspace. Out of the same respondents, 91% claimed that they feel they would be more efficient and effective on the job with a more organized workspace. With these revelations in mind, it's important to take appropriate action to boost productivity, enhance data security, and increase worker satisfaction by implementing a clean desk policy in the workplace.
What is a clean desk policy?
At its most basic, a clean desk policy mandates that staff members must clear off their desks at the conclusion of each working day. This entails keeping sensitive documents in a safe place, securely disposing of un-needed sticky notes, logging off electronic devices, and ensuring that sensitive data on removable media is not left out unprotected for prying eyes to see.
In essence, clean desk policies are designed to keep proprietary and personal information inaccessible to hackers and other unauthorized individuals. While it may seem over-the-top for some companies, even the smallest slip-up could result in big problems for a business.
Something as seemingly innocent as a list of employee or client email addresses can be used to engineer phishing scams, social engineering attacks, or fraudulent cyber schemes. Beyond maintaining better organization and streamlining workflow, data breaches are the leading reason many companies implement a clean desk policy.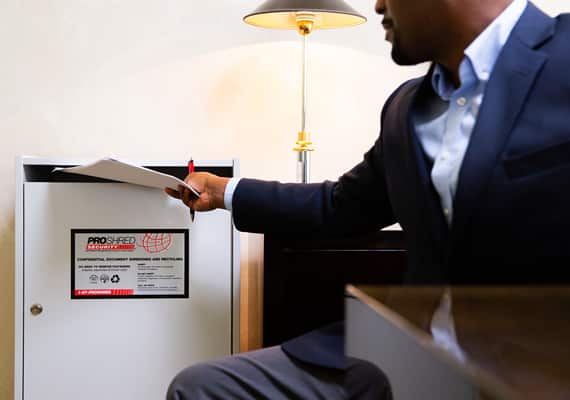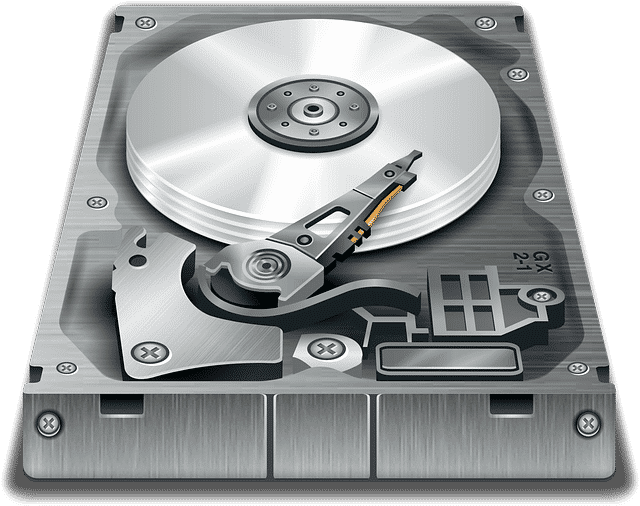 Emphasize Electronic Data Protection
There's more to implementing a clean desk policy than just keeping your workspace free of clutter, sensitive documents, and other physical data. One of the biggest risks that today's business owners and managers face is the theft or compromise of cyber-based data.
In fact, the most reported cause of data breaches is due to human error. According to a recent report, cyber and phishing attacks are common, but physical data breaches and document thefts that result in disclosed data account for nearly 43% of breached assets in the previous year. Decluttering can help prevent the theft of sensitive data, so let's get into how to approach these efforts in the workspace.
Tips for Implementing a Clean Desk Policy
To start off the implementation of a clean desk policy, mark the date of the initial clean-up and make sure employees know about the plan ahead of time. You should take the time to organize and evaluate the documents in each workspace and review their purpose. Are they still relevant? Will they need to be referenced in the future? If not, consider contacting a company to perform a scheduled document shredding service at your location. It's not uncommon for staff to spend valuable time digging through files that are not needed, so by getting rid of the clutter, you can give your employees the opportunity to spend that time on more vital tasks.
It's vital that you securely destroy what isn't necessary anymore. If you don't have on-site shredding services already in place, consider partnering with a company right away, as they can help you eliminate your paper, and even hard drive data, safely and securely.
When it comes to cleaning up digital information, take time to review the contents of all USBs, laptops, and hard drives. You should make sure that your team securely stores these data collections in a locked cabinet when not in use. Once they are no longer relevant, be sure to responsibly dispose of the devices by partnering with a provider that offers hard drive disposal services.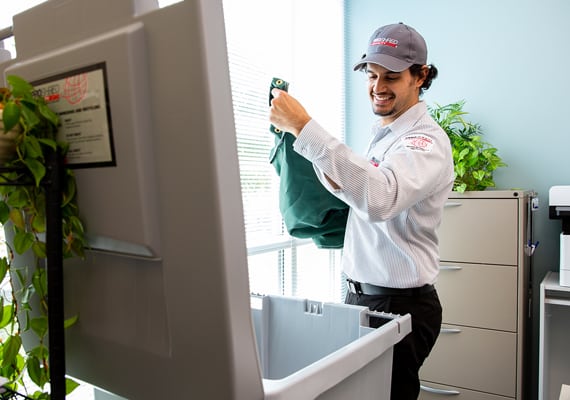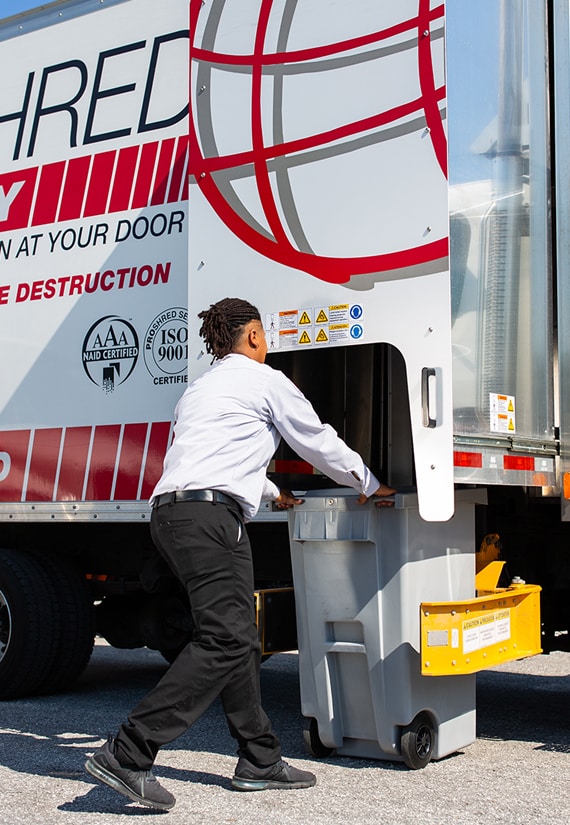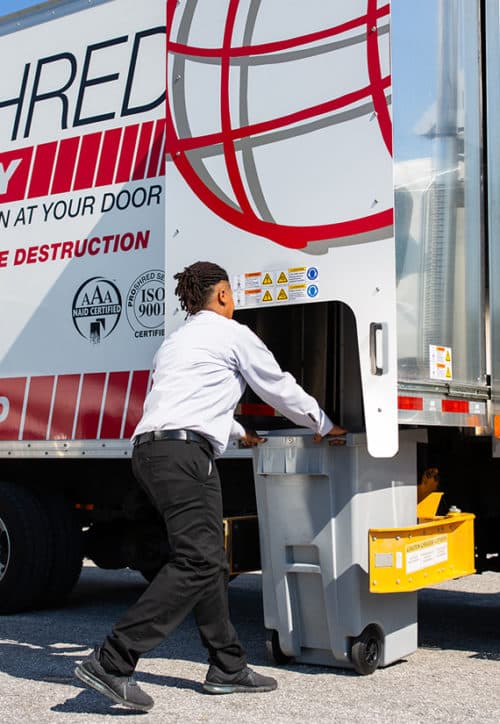 PROSHRED® Can Help You Practice A Clean Desk Policy
Easing the burdens on staff members is an excellent way to boost morale. With a combination of a clean desk policy and a regularly scheduled shredding service, less time will be wasted looking for information and clients will have fewer worries about their information becoming another victim in the latest hacking or phishing scam.
Increase your security and declutter your workspace with help from PROSHRED® DFW. Our team offers ISO 9001 certified and NAID AAA-rated on-site document disposal services for businesses and residents of the Dallas/Fort Worth area. With no hidden fees or surcharges, you can rest assured that you are getting the best service available without paying an exorbitant amount. For more information about our scheduled on-site or drop off shredding services, give us a call today!