Collin County Shredding
Dallas-Fort Worth businesses are booming, but with every success story, there is a precautionary tale. It seems as though security breaches are making headlines these days, and many businesses and their clients are left wondering how secure records can actually be. At PROSHRED®, we are committed to protecting privacy in the Collin County area. If you are looking for a solution for your security concerns, we offer efficient and affordable shredding services.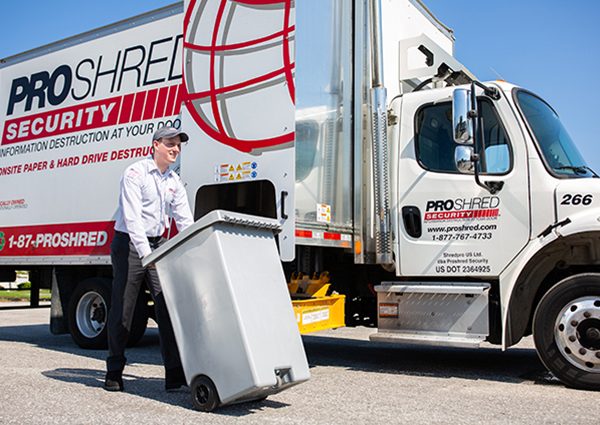 Collin County Drop off Shredding
For any small amount of paper—for instance, unneeded personal documents or outdated records—you can visit our Dallas Fort Worth office and drop off whatever needs to be shredded.  We are open Monday through Friday, and one Saturday per month, and you can even watch us do the shredding. We want to make sure your information is safe and secure.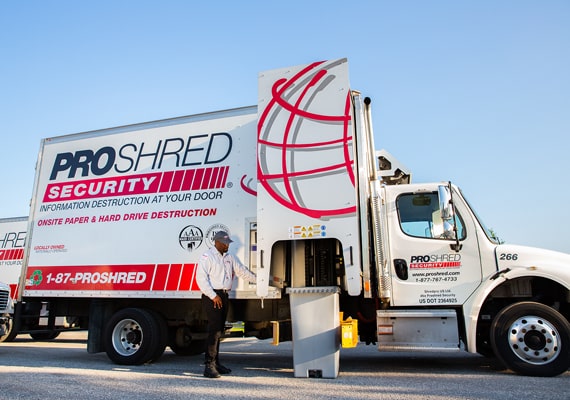 Shred Trucks
We know that many of our clients have too many documents to drop off, but not necessarily enough to schedule weekly shredding. In that case, we have top-of-the-line shred trucks that can come straight to your home or office. Our trucks are highly efficient and can shred up to two tons of paper per hour! We charge a flat fee, no matter your location. Unlike other shred companies, we don't charge extra for fuel. If you are moving or just doing a bit of spring cleaning, this could be the perfect solution.
Scheduled Shredding
If your company handles a lot of paperwork, chances are you'll need to clean out your records regularly. Not every shredding job needs a truck, and that's why we can schedule regular shredding for your office. Based on your security needs, we can set up a daily, weekly, bi-weekly, or monthly schedule. We'll even do all the work—our security professionals can come to your office and make sure all unneeded documents are properly disposed of. Like our shred trucks, we charge a flat fee per bin in order to provide an efficient and affordable solution for all our clients.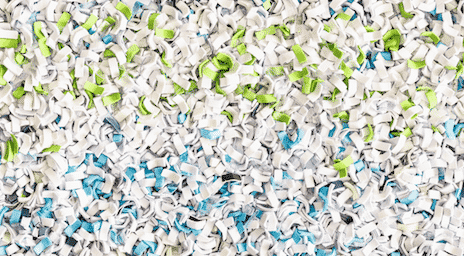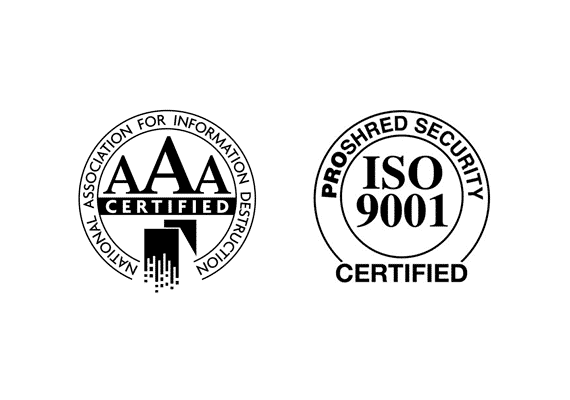 Computer Data
More and more companies are making an effort to be paper-free, and they are storing sensitive information on computers. At PROSHRED®, we understand the additional concern of information security and are able to shred any end-of-life hard drives. This is an on-site service, and we'll even provide a certificate stating the date and time the hard drive was destroyed. After the shredding, all material is recycled—we're just as committed to the environment as you are (and we recycle 100% of shredded paper, too).
Collin County Shredding Services
On-Site Shredding
Scheduled Shredding Service
One-Time Shredding
Drop-Off Shredding Location
Legislative Compliance
HIPAA Compliant
HITECH Compliant
GLBA Compliant
FACTA Compliant