June 28, 2016
Business Shredding Options For Coppell Residents
Your small business has grown tremendously in the past year. With this growth, you've also had paperwork piling up in the back, waiting to be reviewed, organized, or thrown in the trash.
Before grabbing a handful of papers and tossing them in the trash, one of your business associates points out that valuable client information is printed on some of those papers. Instead of simply throwing them away, your business is required by federal and state laws to adequately shred the documents before they're thrown out.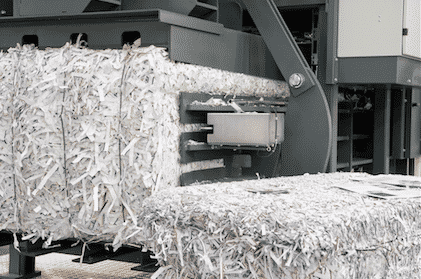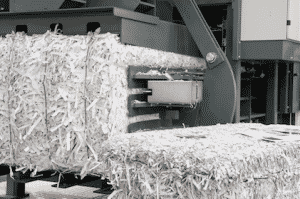 Personal vs. Professional Services
Should you purchase your own personal shredder or call a professional for a quick one-time cleanout? A personal shredder is always a good thing to have on hand, but there are a few things you should consider. Is it worth the investment? Personal shredders are expensive and require frequent maintenance/troubleshooting. Unless you plan on using the shredder on a daily basis, you may not get much value out of it. Also, will the shredder take up valuable employee time? Removing staples and feeding documents into the shredder one at a time can reduce the efficiency of your office every time you need to shred a stack of paperwork.
Professional shredding, on the other hand, prioritizes speed and reliability. Instead of your employees shredding documents, a certified technician will arrive at your address to take care of the job for you. Further, professional shredding services will offer the same, if not greater, security measures, like a certificate of destruction or state-of-the-art shredding process.
Choosing On-Site vs. Off-Site
Mobile shredding companies offer either on-site or off-site document shredding, but usually not both. On-site shredding refers to documents that are destroyed outside of your home or business address. The technician's truck is outfitted with industrial-grade shredders that can process your documents only a few feet from your office. On the other hand, off-site document shredding refers to a company that will pick up documents from your office, place them onboard a truck, and then shred them at another location.
If there are both types of shredding companies in your area, you should always choose an on-site option because they give you the ability to supervise the destruction process, rather than it occurring behind closed doors.
Many companies will also offer one final option, drop-off shredding, which allows you to bring documents to the shredding office. This is convenient for homeowners that don't have boxes full of confidential paperwork, but only need a quick service on their way to or from work.
Businesses throughout Coppell rely on PROSHRED® Dallas-Ft. Worth to take care of their document disposal needs. With a simple call, a certified technician can be on-location for the most affordable and hassle-free shredding appointment in the industry.