June 28, 2016
What To Look For In Your Grapevine Shredding Company
Partnering with a professional shredding company is one of the best investments your company can make to protect the integrity of its private information. File cabinets, desks, and closets should be periodically emptied of paperwork you no longer need, reducing the chances it winds up in the wrong hands.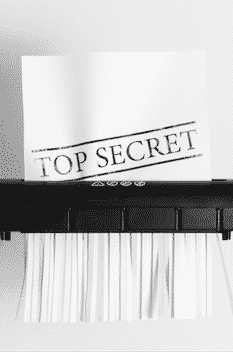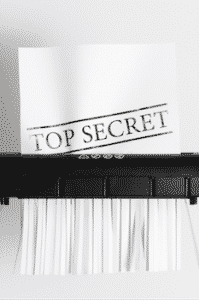 As you're looking for the right shredding team, there are certain qualities that you should look for in order to maximize the value and security of your shredding appointment. The major criteria that indicate a reliable shredding company include:
A shredding company is only as good as the equipment it uses. Make sure the business utilizes a cross-cutting shredder, as this slices paper into smaller pieces than conventional horizontal shredders. Also, ask if the equipment can shred staples and paperclips without any problems.
Other Materials Shredding
Technology has allowed us to store important files on CD's, hard drives, and other storage devices. A shredding company should specialize in more than just paper shredding, and instead offer a wide range of destruction services. That means the company should have a dedicated disposal system for everything from electronic media to medical films for hard drive destruction.
Shredding companies should be certified and trusted by the biggest names in information security. These industry recognitions identify companies that excel in document destruction, customer service, and safety training. With this in mind, there are two specific recognitions you should look for. First, an ISO 9001:2008 should be a mandatory requirement for any shredding candidates. This certification recognizes the company as using an approved system to measure quality assurance and standardization across the industry. Second, you should see if the company has received an AAA rating from the National Association for Information Destruction (NAID).
What do other people in the community say about the company? You should select a team that has received overwhelmingly positive review from local businesses and residents. Use a variety of review sites to see if which option stacks up the best.
Document storage is just as important as document disposal. Many shredding companies will offer a line of secure disposal bins and lockable office receptacles to make sure your confidential documents are being stored safely prior to destruction. Make sure you ask about certain storage options.
Of course, customer service should never be neglected when choosing a professional shredder. Every service appointment should be handled with enthusiasm and a commitment to safety and document security. Employees should never personally handle your documents or ask to reveal a container's contents. This also means the entire job should take only a few minutes, so you can get back to the work that matters.
If you're a business owner in the Grapevine area looking for a shredding team with all of the qualities described above, look no further than PROSHRED® Dallas-Ft. Worth. Our team has specialized in on-site document destruction for nearly three decades and we hope to continue to help businesses thrive for years to come.