June 28, 2016
Why Should My Carrollton Business Use a Professional Shredder?
Every company has some level of confidentiality that must be upheld in the workplace. Customer payment information, employee records, and tax returns are clear-cut examples of documents that should only be seen with company approval. Misplacing or improperly disposing of these papers could display social security numbers or trade secrets to unauthorized individuals.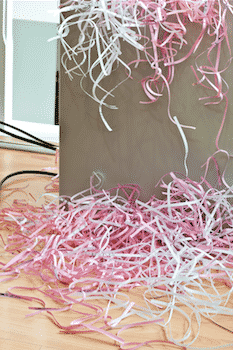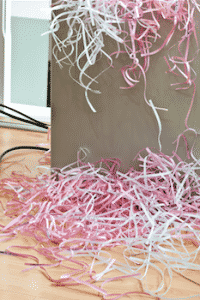 Hospitals, law firms, and other professional services are even mandated by federal and state law to comply with privacy guidelines. Most documents have a mandatory retention period, where the paper must be kept on file until a certain date. At the end of the retention period, documents must be promptly destroyed and disposed, reducing the risk that patient or client information is unfairly compromised.
Hiring a local shredding company is a sensible and responsible way to reduce the chances of confidential documents falling into the wrong hands. Financial liability and negative are two lasting impacts that an information breach can have on your business, so a simple investment in document security can save you thousands down the road.
There are tons of reasons that document security should be an integral part of every business plan and this list explains why hundreds of Carrollton, TX residents have chosen to stand behind the trusted power of PROSHRED.
A mobile shredding company works on your schedule. When you need documents destroyed, the team will arrive directly at your business address to take care of the entire disposal process on-site. You can even schedule routine service appointments, in which the team will show up on a weekly, monthly, or semiannual basis to service your unneeded documents. You can even stop by the physical store location to drop-off your unshredded materials.
Calling a professional shredding company is almost always cheaper than buying a high-end office shredder. More importantly, a professional shredding company shouldn't charge by the hour or by the pound, but by how many containers of paperwork you fill up. This low, flat rate should never include any hidden fees.
Business professionals understand that the cost of a one-time shredding appointment is far outweighed by the risk of unsecured documents in the trash. Surely, a shredding service appointment will cost a fraction of financial liability that will be incurred if private data is accidentally released.
Because most private documents have mandatory retention periods, it can be difficult to keep track of when everything should be shredded. Regularly scheduled shredding appointments make legal compliance easy, because it takes the guessing out of disposal dates. Instead of you worrying about document destruction, a licensed professional will show up on the prearranged date, taking care of the shredding process without taking up your time.
Office productivity is instantly reduced when an employee has to slowly feed stacks of paper into the office shredder. A professional can process the same amount of materials in a fraction of the time, all without costing you valuable employee hours. A professional shredder should make document security easy, providing secure storage containers and disposal information to all of its clients.