May 4, 2023
Why Recycling Alone May Not Protect Your Private Information
Information is power, especially in business. If it fell into the wrong hands it could be used against you in any number of ways from damaging your reputation to poaching clients or employees. Keeping your information safe is crucial to maintaining a competitive edge and the old blue recycling bins just aren't doing enough to protect your company's privacy.
Sensitive information should never be placed in a recycling bin. There are no laws preventing people from searching or taking documents and recycling bins are usually not protected. It's all too easy for thieves to get a hold of.
Recycling Paper
A recycler's first responsibility is sustainability—they are focused on protecting the environment, not your information, but it is possible to do both. Some recycling companies won't accept shredded paper, this is because there is a different process for it.
Sheet paper is first separated by type and grade before being washed, removing all traces of inks, staples, and glue. Next, the paper is broken down into a pulp and then spread onto sheets to dry. Once dried they are sent off to become something new.
Shredded paper is a bit more challenging. Paper shreds need to be hand sorted, a task most recycling centers don't have the resources for. The act of shredding also means the fibers are shortened. They can still be recycled but they are turned into lower-grade paper products such as egg cartons and coffee filters that are less valuable. The end result is that shredded paper requires more effort for less.
But the payoff of knowing that your information is safely destroyed is worth the trouble.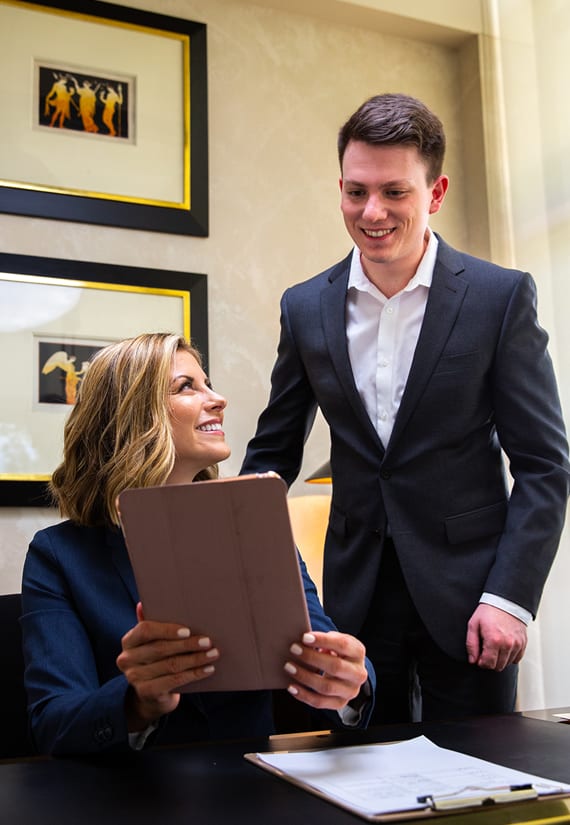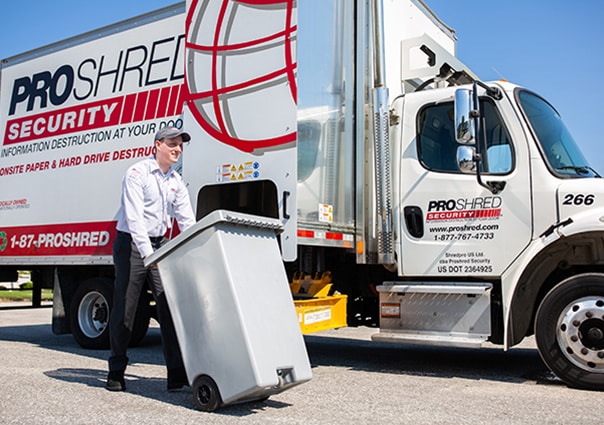 The Blue Bin Process
So why is recycling alone such a problem? Let's follow the journey of a confidential document. It starts off being thrown into a blue bin, you know the one with a white recycle symbol on the front. It sits in the office, maybe the pages are folded in half to avoid unwanted eyes but it's still exposed to everyone in the office from employees to visitors.
From there, the janitorial staff combines all of the recycling into one big trash bag and brings it to the outside recycling bin. These outdoor bins usually aren't protected by locks or security cameras—anyone passing by can reach inside.
Trucks load the documents, transferring them to a sorting facility. Here truck drivers, recycling workers, and volunteers have access. At any point, they can pull a sheet of paper out and do whatever they wish with it.
The journey from the office to the recycling center is long and filled with lots of vulnerable moments. You want to trust the people you work with, and you want to trust your neighbors but you simply don't know. But if you shred it first, then you can give yourself peace of mind.
Adopt A "Shred All" Policy
Certain information is obvious targets—bank accounts, credit cards, bank statements, but sometimes it is hard to know what exactly is valuable and what isn't. A marketing plan for example could, if leaked, give competitors an advantage. Without proper guidelines, it's all too easy for employees to toss old paperwork, overlooking confidential information and accidentally exposing it.
The best way to avoid this is to shred all information and papers. Even with guidelines, there is a chance for mistakes to be made. Human error happens to the best of us but if you get employees in the habit of shredding all paper, there's a much lower chance of data breaches.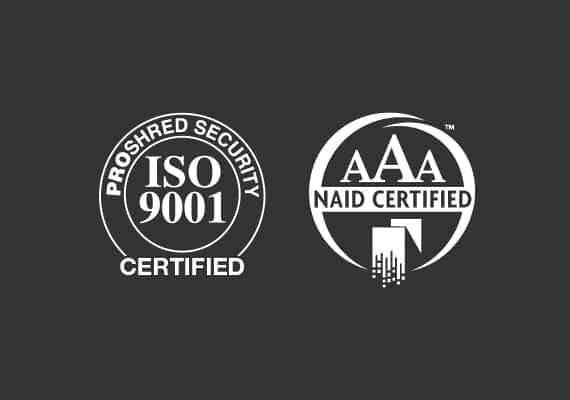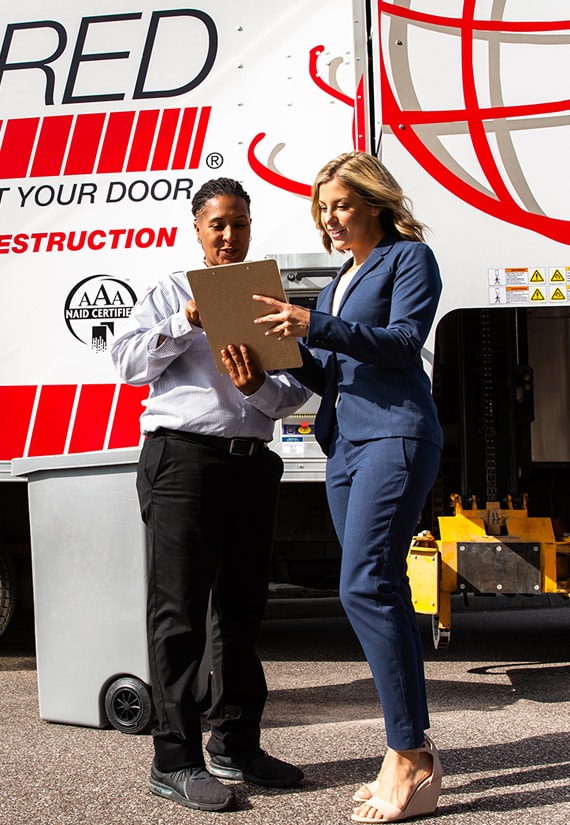 Use Trustworthy Companies
Make sure that the companies you use are trustworthy and reliable. For recycling companies, check if they have accreditations from organizations such as Better Business Bureau or National Recycling Association. These organizations have quality standards and requirements for each member that will ensure that you get good quality service.
When choosing a paper shredding service, make sure that they are NAID AAA-certified, which verifies secure data destruction companies and makes sure that they comply with all data protection laws. If you are still uncertain, ask for references or look at online reviews.
It's become common practice to carefully monitor your emails and social media. We spend so much time monitoring the online presence that we forget about our hard copies. We need to take extra steps to protect our information and privacy.
For complete peace of mind, use PROSHRED®. Not only are we NAID AAA certified, but we partner with trusted recycling companies to make sure that your information is securely destroyed and the paper recycled. For more information about our services or to receive a free quote, contact us today.