June 28, 2016
Effective Tips to Organize your Office Files
Office documents come and go, but most of them stay for good and need to be filed. Almost all types of work involve some form of processing and permanent files, from government forms to project proposals. You cannot escape the fact that at some point, you need to organize your files and create an efficient system that will contribute to productivity and positive work outcomes. To help cut down on the tedious work involved in file organizing, it is vital to have the proper tools and avail of the necessary services needed by your office, such as paper shredding services Dallas businesses often purchase.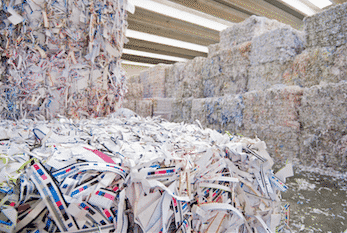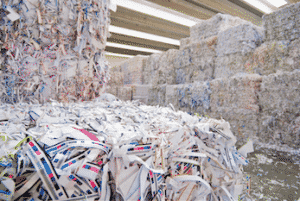 Color Coordination
One tried and tested way to organize your paper files is to color coordinate them. For example, blue binders can be for government papers and forms, red ones can be for insurance policies, while yellow folders can be for active files that are currently in use as reference for ongoing work. Similarly, you can color coordinate your file meant "for pick-up" and "for signing".
Having a green box for "documents for discarding" also helps, so as not to confuse anybody. It might lead to someone discarding the wrong set of files, and you wouldn't want currently important documents to be shredded off with a machine for document shredding Dallas offices rely on, right?
The ABC System
According to Cynthia Ewer, author of the Complete Idiot's Guide to Getting Organized, organizing paper files is uncomplicated and can be summed up into A-B-C, or action files, basic files, and classic files. This filing system works by sorting out the three main types of paperwork and documents. Action files are documents utilized for the day or week, or for a current project. These include unpaid bills, documents for signing, etc.
Basic files are the ones used for routine and regular activities such as office maintenance and forms. Classic files are simply archives and records. To create more space for more files to come, try sorting out your classic files and determine which ones you can discard. It might be time to feed some of those documents into the paper shredder or consult experts in document shredding Dallas.
Go Alphabetical
A surefire way to organize your documents is to go alphabetical. With just a file cabinet, folders and labels, simply arrange these folders in alphabetical order. Try not to get attached to documents you no longer need and have no purpose whatsoever. It is tempting to label a folder "Unnecessary Documents", but why sacrifice cabinet space when you can simply throw out these files and create more space for upcoming ones? To be safe, before throwing out these files in the trash bin, contact the folks offering shredding services in Dallas to make sure you properly discard the said documents.
It may seem like a thorough and time-consuming task, but organizing your documents and creating the appropriate filing system in your office will undoubtedly bring about good work and productivity. As for files you no longer need, it is always wise to trust the services offered by document shredding Dallas companies.