June 28, 2016
Frisco Residents: 5 Things You Must Shred Today
People shred documents and credit cards to ensure delicate personal information like checking account and social security numbers do not land in the wrong hands. Identity theft has become extremely common in society today. Such criminal activities can be addressed by making certain you shred private documents and credit cards/information. Below is a list of 5 things you should shredding now to protect your information against identity thieves and to protect yourself and your clients from fraud.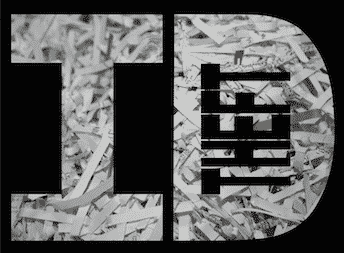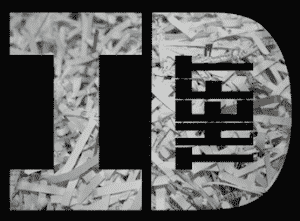 1. Old income tax returns
This is an important document that must be shredded as quickly as possible. After 3 years are over, you will be in the clear (unless the IRS needs to audit for tax fraud). It isn't suggested that you keep tax returns for more than three years due to the fact that the documents contain your social security number and other important information. It is likewise worth keeping in mind that your dependents' social security numbers are also shown on your income tax return. Old tax returns should be destroyed since they expose you and your dependents to fraud/identity theft threats if they land in the wrong hands.
2. Bank statements
Anything with your savings, checking, or other financial account numbers should likewise be shredded as quickly as possible. Most banks send their customers statements on a regular monthly basis. Most folks then check their bank statements, and store them in a drawer in their home or workplace. This should not happen. You should shred your bank and other financial statements each month, or change to a more effective technique for monitoring your bank transactions i.e. requesting online statements.
3. Credit card offers
Unless you are planning to utilize credit card offers, there is absolutely no need to keep such offers tucked away in your office or home. Offers sent through the mail should be destroyed immediately because identity theft cases often take place within the home or workplace. You should not leave any charge card offers lying around since anyone with your basic information can easily complete such offers without your knowledge.
4. Old picture IDs
It is likewise a good idea to shred anything with your photograph on it, i.e. old photo IDs that you no longer use or need. This means old college IDs and security badges (from previous employers) ought to be shredded instead of being stored for sentimental reasons. Although photo IDs are not sufficient to assist in identity theft on their own, the IDs include important data which could be used as part of a larger identity theft scheme with the objective of bypassing fraud-prevention measures.
5. Cancelled checks
Writing "void" on a check isn't enough to avoid being a victim of identity theft and fraud. You should shred the check given that it consists of a great deal of important data, i.e. your account and routing numbers (at the bottom), your name, address, and possibly, your telephone number. Some people even write their charge card numbers on checks for functions of paying expenses. Nothing more needs to be said to convey the importance of shredding cancelled checks.
Conclusion
In summary, shredding goes a long way in assisting you to protect your confidential information. The above-described paper/plastic documents should be included in your shredding to-do list. It is essential to note that there are many other individual documents that require shredding, i.e. benefit checks and pay stubs. This article is meant as a summary of the most vital types of documents that should be shredded, as well as a basis for more research study. You should also consider working with a good information destruction shredding company like PROSHRED® of North Texas (DFW) if you require any type of shredding support.