June 28, 2016
What to Toss and What to Keep: Questions to Ask Yourself
How to determine which documents are important
Everyone has a personal collection of important documents. There might be old birthday cards stashed away in an old shoebox or years' worth of receipts sorted in a filing cabinet. Whether sentimental or practical, some documents are simply too valuable to be tossed in the trash.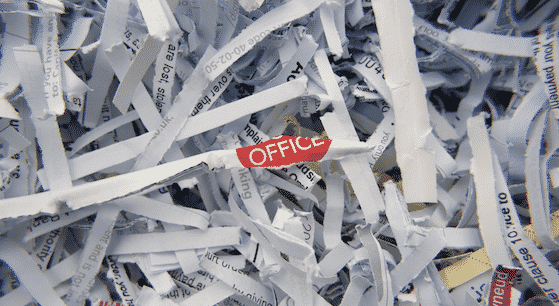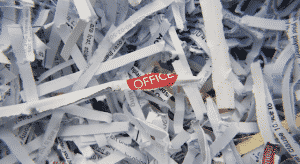 But not every piece of paperwork deserves long-term safekeeping, because this would just result in huge amounts of clutter. Where can you draw the line between paperwork that's ready to be thrown out and paperwork that's here to stay?
At PROSHRED Dallas-Ft. Worth, we're experts in document disposal, so we know a thing or two about when it's time to rid your office of unnecessary papers. Below, we've listed a few rules of thumb to help you separate the important paperwork from the junk:
Did the document require a signature?
More often than not, a form that requires a signature or notarization is probably something you should hold onto. Anything from contracts to tax records could require a formal signature, so it's a good idea to keep these in a safe place. On the other hand, if a document is unsigned or doesn't require a signature, it probably doesn't need to be taking up space. Most likely, an unsigned document isn't an original copy, so you can find it later online or through another party if necessary.
Will you need it in the future?
If you compulsively store documents with the belief that they will one day come in handy, your home or office might soon be filled with more paperwork than you can keep up with. In fact, document hoarding quickly becomes counter-productive, as the effort to find a specific sheet of paper is almost unmanageable. Generally, most documents (however important they may seem) are obsolete within twelve months. If you've been keeping a document for more than a year without looking at it or referring to it, it's probably safe to dispose.
Do you have an electronic copy?
With PDF documents and email, we live in an age where nearly every document has more than one physical copy. Most of our correspondence and business transactions have a digital paper trail that can be easily followed if one piece of paperwork is thrown out. If you have an electronic copy of a contract, invoice, or other document, you can make room for other files.
Is the important stuff becoming too hard to find?
When your credit card company calls asking about information from a statement last year, will you know where to look? If your filing cabinet is filled to the brim with more documents than you can count, then this task is certainly not an easy one. When your cache of documents is overcrowded with trivial paperwork, you lose sight of what's really important, undermining the whole point of why you held onto these documents in the first place.
Can it be easily organized?
If a specific document seems random or unrelated to the bulk of your paper storage, then it will likely do nothing but take up space in your filing cabinet. A document that doesn't have counterparts or at least fall into a broad category with other paperwork is probably no more important than last week's newspaper.
Storing and disposing of paperwork is something that every business, consumer, and homeowner does on a daily basis, but this is not a responsibility to take lightly. Over-storage can quickly turn into clutter and disorganization, while frivolous document trashing could rid you of truly important information. The hard thing is finding the right balance – keeping what's necessary and shredding the things that aren't.
This brings us to our final point, which is that any document that is even considered for long-term storage should be properly shredded before being thrown in the trash. Personal and financial information could be revealed to prying eyes every time a document is thrown out, so it's important to safeguard your printed information by means of document destruction.
Call a local shredding company to discuss your options for document disposal and see how a clean office makes your business run more efficiently.