June 28, 2016
When In Dallas, Just Shred!
Shredding. It is one easy word that can answer your document shredding questions when it comes to paper.
How should I destroy a document? Shredding. What is the only thing I can do to totally protect personal data? Shredding. How should you go about protecting the details of a credit card statement? Shredding. I do not want to pay this speeding ticket, how can I dismiss it? Shredding. Okay, that last one doesn't work, but you understand.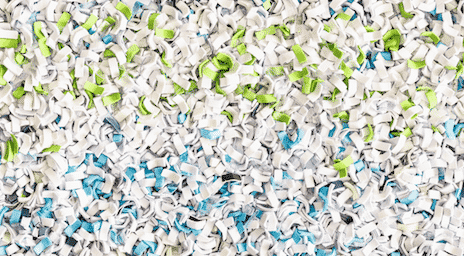 At PROSHRED® of North Texas, centrally located between Dallas and Fort Worth in the city of Carrollton, our safe and secure shredding services are your only alternative for making sure files and records are effectively and properly disposed of.
Many of the paper documents that you handle every day– bank statements, bills, and receipts– may contain confidential information that would thrill any identity thief. We all know what someone can do just with a name and a Social Security number.
And with tax on the horizon, this is a good time to do a little paper shredding of your old records.
Some people might think that it's enough to tear these documents into pieces and toss them in the garbage. Unfortunately, it's not that easy. A wrongdoer can quickly re-assemble the documents similar to how you would finish a puzzle.
You can certainly purchase a workplace shredder; however, that can be an inconvenience if you have to shred more than a few documents at a time.
That's why your best choice is the shredding services of a professional. We'll take every necessary step and safety measure there is to guarantee that the information contained in your files is entirely destroyed and effectively disposed of. That way, none of the data can be used by identity thieves.
For our clients' benefit, we have two options of either on-site shredding or a drop-off service to make it easier than ever to discard files securely and successfully. Now you have no excuses when it comes to clearing out the closet and getting rid of old papers.