November 30, 2016
Why a Document Retention Policy is Critical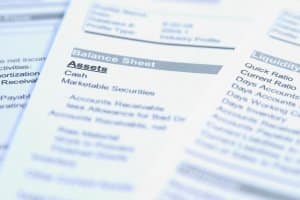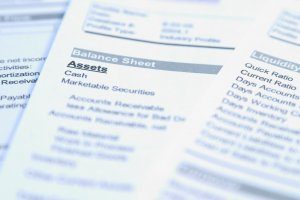 There are a number of components that contribute to effective information security, but a detailed document retention policy is one that's crucial and shouldn't be left by the wayside. Knowing what sensitive records should be stored and which to shred is an importance that should be at the forefront of every business. This is especially necessary throughout tax season when information theft is at its peak.
The IRS issued an alert that personal data scams in the United States increased by 400% in the first few months of 2016. How do these scams take place? In many situations, criminals will create fake tax returns and send scam workplace e-mails identifying themselves as accounting specialists in an effort to gather tax-related details they can use to conduct criminal activity.
Keep your confidential matters secure by considering the below:
Information Audits: Audits provide a simple means of recovering the types of records your business produces, allowing you to create an inventory as to exactly what's in storage. With this, you can then easily manage or alter your records if needed.
Non-Compliance Fines: The law mandates that certain records require storage for a set length of time; however you can also be liable for storing information beyond the intended retention period. It's important to determine where your records fall in regards to this, as there's potential to be fined in both cases. As with most privacy laws, The Data Protection Act compliance states that a record must be securely shred once it reaches the end of its retention period.
Emails: Sensitive information refers to virtually any type of documentation; both electronically and on hard copy paper. Remember that all sensitive data that is stored electronically, including online communication and emails, is securely protected at all times. As stated on wired.com, the Panama Papers leak exposed more than 4.8 million emails (as well as 3 million database files and 2.1 million PDF's). If you have emails that are irrelevant and no longer serve a purpose, be sure to delete these safely within an appropriate time period for security and general organization.
Quick and Easy Access: Index all records for organization purposes and for quick retrieval. Be sure to store all documents in locked cabinets or in a protected room that can be entirely secured. If you're dealing with electronic data, always use password protection to deter hacking. Access should be monitored and restricted to those employees that require it to perform their job. Storing information that's no longer valuable could result in security issues such as data breach. Not only that, keeping records in-house that don't need to be, only takes up your valuable office space.
Secure Document Shredding: The only reliable method of information disposal is through professional shredding services. Shredding is a legal responsibility for many companies, and partnering with industry specialists ensures you receive the highest level of service. For your safety, hire a reliable shredding company like PROSHRED® Fort Lauderdale, who follows industry leading shredding practices, including a secure chain of custody throughout the entire shred process. We supply our clients with a Certificate of Destruction following each shred job, which outlines exactly what was destroyed and when. Keep this for your own records!
Get in touch with the PROSHRED® Fort Lauderdale team for more information in regards to the secure services we offer our clients. As always, our team is more than happy to assist you in selecting the most effective shredding option for your business.
Call us at 1-954-507-0211.