Home Office Shredding
As more corporate employees are traveling on business, keeping reasonable hours, and working from home, sensitive documents are more likely to leave your Fort Lauderdale office location. This puts your business and other organizations at risk of information breaches. Privacy legislation goes beyond the office setting as businesses are obligated to establish proper procedures for protecting confidential information in and out of the office.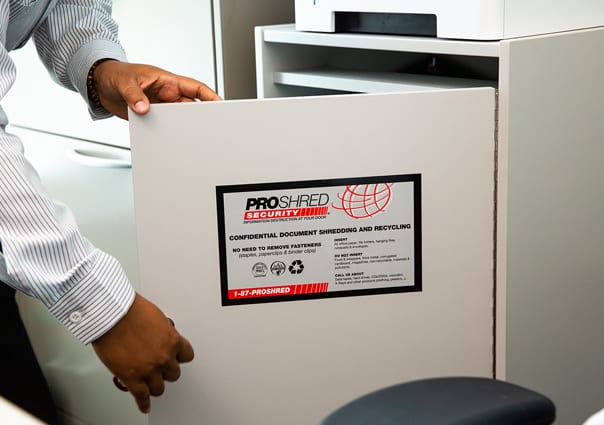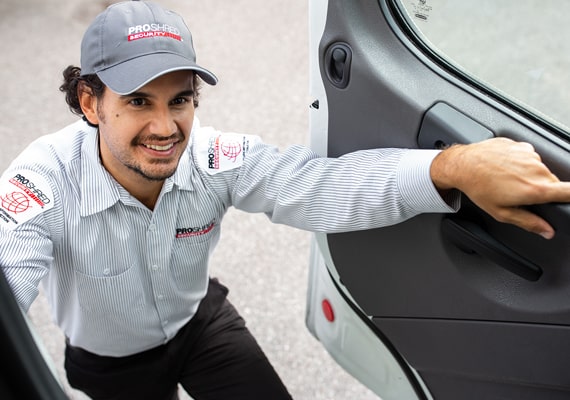 For organizations who need assistance with meeting legislative requirements, the PROSHRED® Fort Lauderdale team has crafted integrated home shredding service programs for home office records destruction that work in conjunction with an organization's office shredding system. With giving staff members the best and proper tools for securely handling private data outside the office. In addition, by assisting you with the education of staff regarding how to best maintain confidentiality, our team offers your organization the most advanced home document destruction program available.
Furthermore, for those home office workers employed by larger companies, there are also a growing number of smaller businesses throughout Fort Lauderdale. For small-business owners who are in need of assurance, their sensitive information is securely destroyed prior to disposal.
If you are thinking of investing in a home office shredder, it's good to know that an office shredder can be expensive, unreliable and inconvenient. A majority of home office shredders tend to use the less secure method of paper shredding. This compromises the security of your records, wastes your work time and requires continuous maintenance and repair.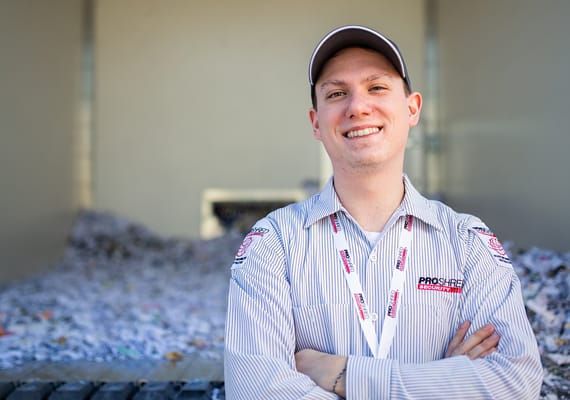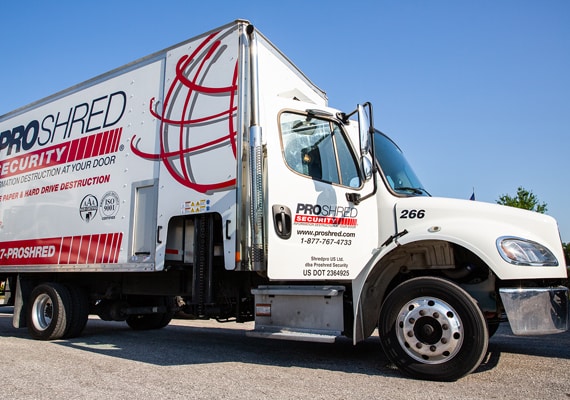 PROSHRED® Fort Lauderdale offers reliable, secure, and environmentally friendly home document shredding services and a recycling system. It will give your home office a convenient and cost-effective solution for destroying confidential information. Any home office can use PROSHRED® Fort Lauderdale's on-site document shredding service, and drop off materials at our local office. In addition, you can participate in our ongoing community shredding programs crafted to help protect residential customers against identity theft crimes.
Request Your Home Paper Shredding Estimate Today
Learn more about how PROSHRED® can improve your security immediately.
No, you don't have to remove paper clips or staples before having your paper shredded. When using a professional service for your residential shredding needs, metal fasteners do not need to be a concern of yours.
Shredding at home can be a big security risk since home shredders don't properly destroy documents the way a professional shredder does. They also jam easily and can be time-consuming and expensive.