Legal Record Shredding
In order to help protect all legal information at your Fort Lauderdale business, consider teaming with a professional document shredding provider. The fact is your clients are the main reason for the continuing success of your business. By teaming with an experienced legal record shredding company, you will have peace of mind that your client's sensitive files remain private and confidential. When your legal records and documents need to be destroyed in a quick and effective manner, call PROSHRED® Fort Lauderdale to assist you.
Like what a majority of lawyers and legal professionals already know, it is vital to follow the current federal privacy law, such as the Fair and Accurate Credit Transaction Act (FACTA). The destruction of legal documents is critical to meet all the requirements of the FACTA, and professional legal record shredding should take place whenever your client's information needs to be destroyed.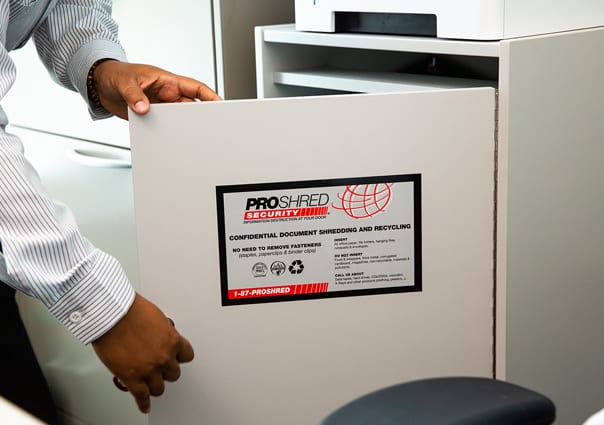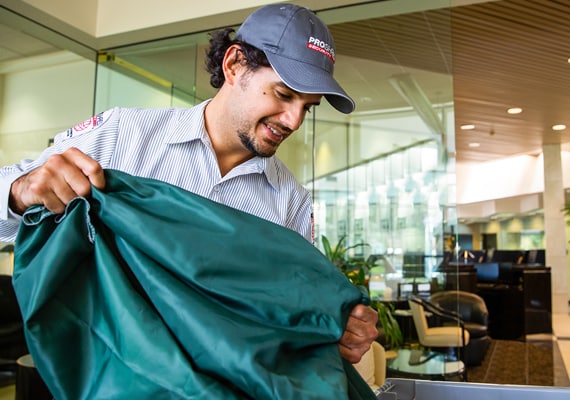 As a trusted shred provider, PROSHRED® Fort Lauderdale's legal document shredding service includes the pickup of your unwanted legal records from your office. Under your supervision, the destruction of your legal documents will happen just outside your office in your parking lot. Our certified, trained and fully background checked document shredding technicians ensure that your security is maintained to the highest standards. If you want to, you can even witness the shredding of your legal documents on the closed circuit monitor mounted on the shred truck.
Whether you need to get rid of legal records and documents, court records or legal invoices, you can rely on the PROSHRED® Fort Lauderdale team to have all of your private information destroyed properly and professionaly before being recycled.
When destroying your legal documents with PROSHRED® Fort Lauderdale, you will be handed a TreeSaver Environmental Certificate which will indicate the total number of mature trees you helped saved during the year through our legal document shredding and recycling process.
Your Star Witness in Legal Document Destruction.
Keep your law office protected with legal document destruction provided by professionals. With PROSHRED® Fort Lauderdale on your side, you can rest assured your sensitive firm and client documentation is in the most highly-qualified hands.
State and Federal government agencies and law practices alike are long-time PROSHRED® Fort Lauderdale clients because we know and understand the intense regulatory nature of their businesses better than large, national shredders. In fact, our business roots were planted in the litigation services industry more than a decade ago.
With more experience working alongside legal professionals, the Document Security Officers at PROSHRED® Fort Lauderdale are best equipped to become your Star Witnesses in records management.
All PROSHRED® Fort Lauderdale personnel are well trained in all regulations that govern your legal practice, including:
FACTA – FACTA Disposal Rule – Federal Trade Commission Act – Electronic Espionage Act – Identity Theft Penalty Enhancement Act – Sarbanes Oxley Act – USA Patriot Act – US Safe Harbor Act.