No Contact Drop-Off Shredding
PROSHRED® Fort Lauderdale specializes in professional drop-off document destruction for businesses and government organizations. In order to accommodate our customers while maintaining the recommended health and safety procedures, we now offer a No Contact Drop-Off Service, which allows you to access our shredding services without contact. No Contact Drop-Off Document Shredding is available to residential clients, as well. Request your free quote today.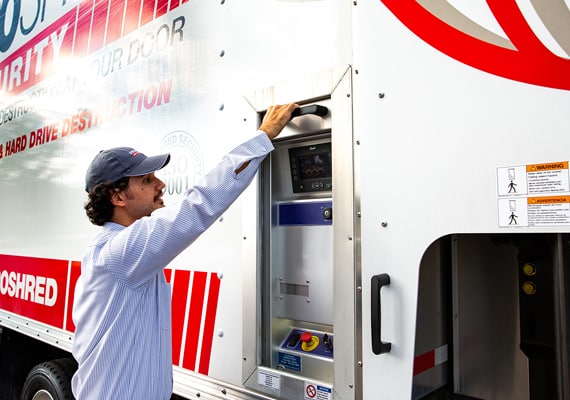 Drop-off Shredding is offered Monday - Friday 9:00 am - 3:00 pm.
Witness Shredding Fridays and Saturdays from 9:00 am -12:00 pm by appointment.
No Contact Shredding Guidelines:
Bring your documents in boxes or bags, and have them in the trunk, back seat or pickup bed for us to unload.
When you arrive at our facility, please follow the signs and heed instructions as our shredders work to provide this service while protecting our customers, employees and community.
When you arrive, PLEASE STAY IN YOUR VEHICLE
Payments should be made by charge card or with exact change. (We will not have change available.)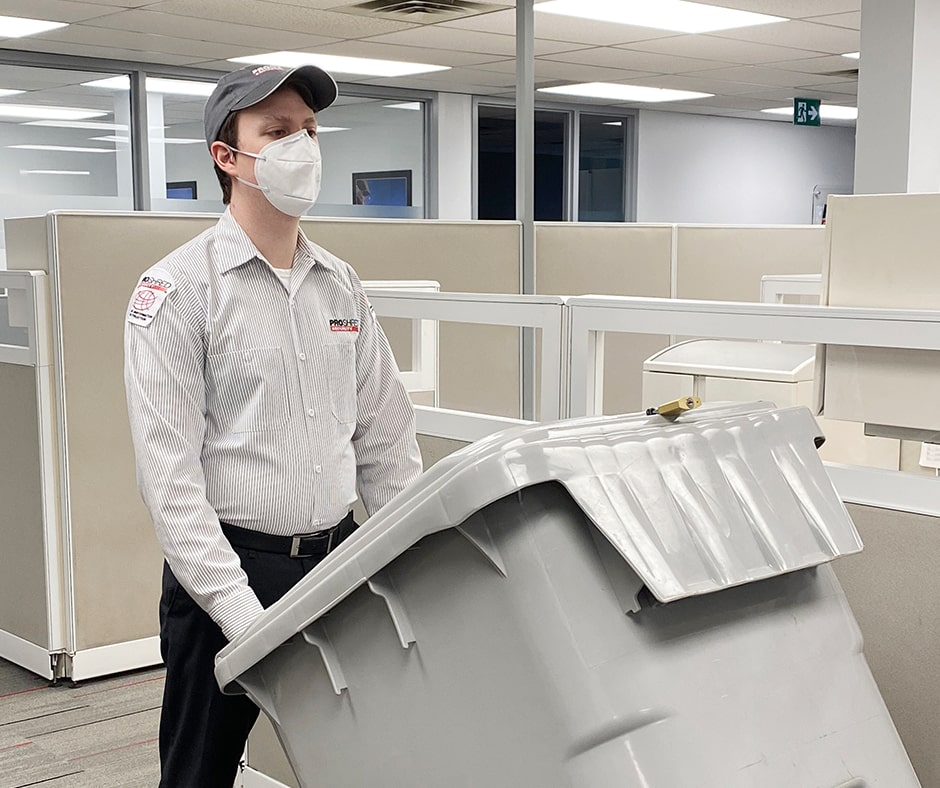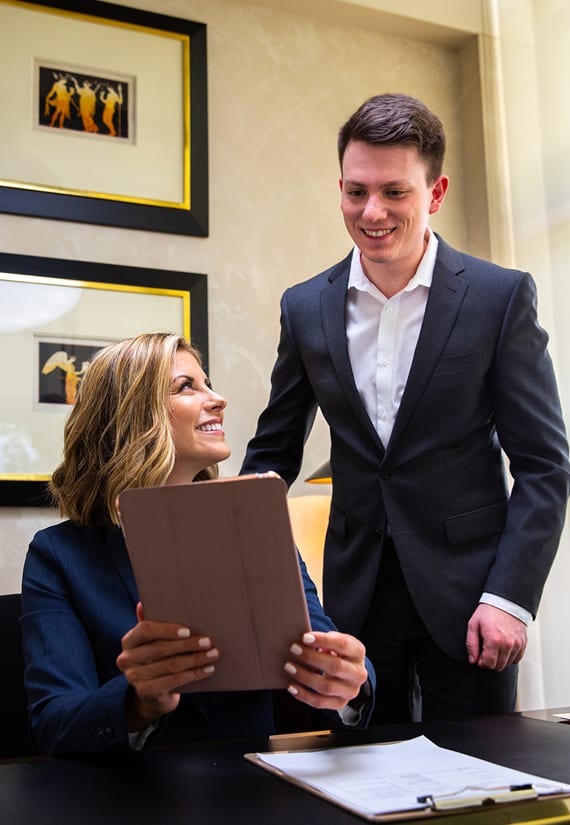 Drop-Off Shredding Hours and Prices
As a reliable, professional document shredding provider, PROSHRED® Fort Lauderdale lets you shred documents the same way big businesses do by dropping them off at our location. While we do most of our document destruction onsite using mobile shred trucks, the majority of which are equipped with security cameras, we also require a minimum amount of documents to destroy. For our corporate and government clients, ongoing shredding is a cost-effective option. However, our shredders can only come to a location if it has a large volume of documents. Coming to our facilities for drop-off shredding is an easier and more cost-effective solution for some clients, such as small businesses and residential customers. Below are the prices and hours for our drop-off shredding services.
Drop-Off Hours: 9:00 am - 4:00 pm Monday-Friday
Pricing: $25.00 minimum charge for the first 5 boxes: Standard size boxes (10x12x15), and $5.00 per box after.
Witness Shredding Hours: 9:00 am - 3:00 pm Monday-Friday
Pricing: $60.00 minimum charge for the first 5 boxes: Standard size boxes (10x12x15), and $10.00 per box after.
What Types of Documents Can You Bring?
There are many documents and papers that contain sensitive or private information and should never be thrown in the trash for risk of identity theft or a security breach. We recommend calling our professional shredders or another appropriate authority if you unsure about whether a document should be shredded. Here are examples of the types of documents you can drop off for shredding with PROSHRED® Fort Lauderdale:
Bank Account Statements
Correspondence
Job Applications
Profit/Loss Statements
Brokerage Reports
Credit Card Statements
Legal Documents
Signatures
Cancelled Checks
Financial Reports
Social Security Numbers
Confidential Letters
Insurance Policies
Pay-stubs
Tax Records
Contracts
Invoices and Receipts
Photographs
Telephone Numbers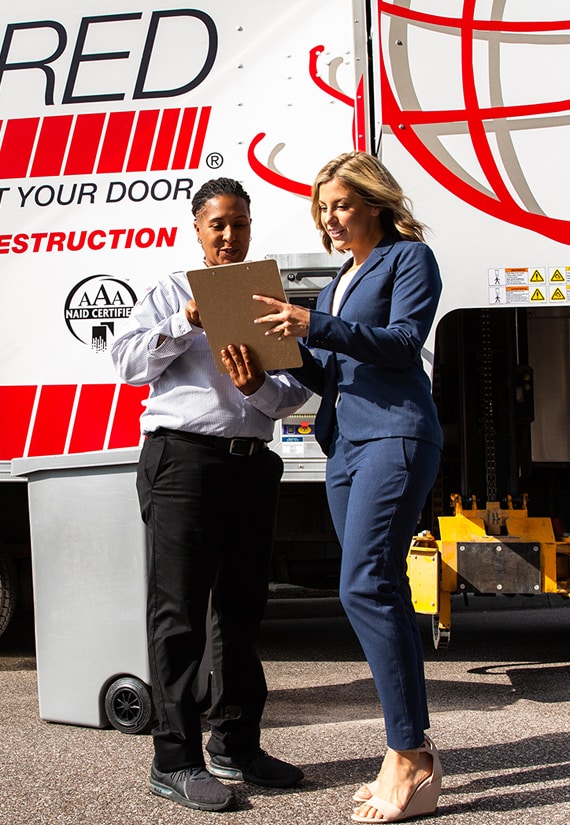 Benefits of Drop-Off Shredding
Have a small shredding job, but don't want to spend a lot of money or time?
PROSHRED® Fort Lauderdale offers a convenient, secure, and cost-effective way to make sure your sensitive documents are disposed of properly. Our Drop-off document shredding services provide an easy and effective alternative for smaller businesses, residential customers, and one-time customers who have a limited number of materials to shred. If you are looking for paper shredding services in your area look no further than our drop-off shredding facility in Oakland Park, Fort Lauderdale. This facility can process smaller quantities of documents, electronic media and more in a safe and affordable way. We offer no-contact drop-offs to ensure everyone's safety, while shredded paper waste is locally recycled to help the planet and keep our community pristine.
Why drop-off is better than home shredding
It costs an average of $200 per year to operate a personal shredder at home
Home shredding doesn't destroy your documents. Identity thieves can easily put your paper back together.
Your curbside recycler doesn't want your shredded paper. It clogs equipment.
When you use PROSHRED® Fort Lauderdale Drop-Off Service for your shredding needs, you have added peace of mind knowing your documents are safe from dumpster divers, competitive threats, and identity thieves.
Pricing Details:
$5 per standard box if your documents are left at our secure facility for shredding. Minimum charge is $15.
$10 per standard box if you prefer to witness the shredding at our secure facility.  Minimum charge is $50.
Your drop-off shredding will be kept in our secure facility until the end of the day. We shred drop-offs all at once at the end of the day. We are more efficient doing it all at once, so we charge you less for drop-off services than for witness shredding.  If you would like to watch your documents being shred, we are happy to accommodate your request.
A standard box is 10″ x 12″ x 15″.  If your boxes are bigger than standard, or if your material is in bags, we will determine the number of equivalent boxes at the time of service.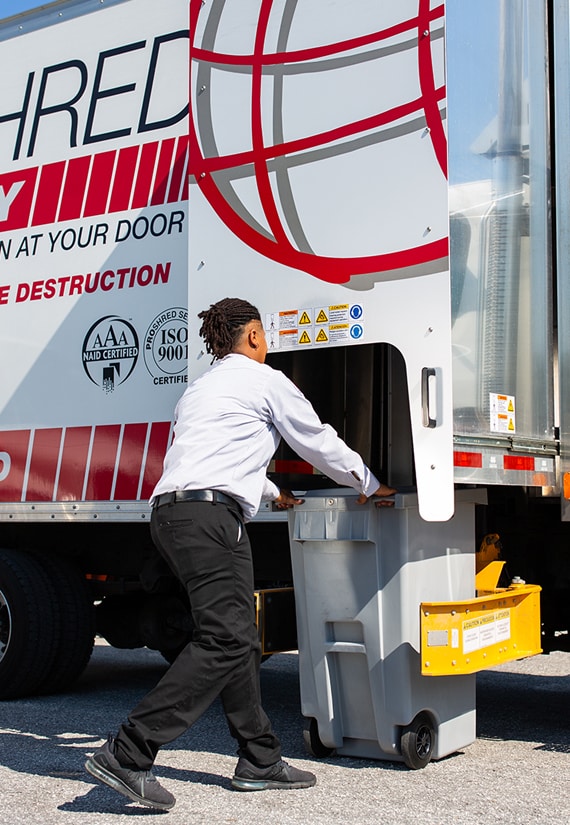 Drop-Off Shredding Details
Just give us a call to let us know you'd like to schedule a drop-off shredding service.  One of our shredders will be on-site to take care of your sensitive materials.
PROSHRED® Fort Lauderdale's secure shredding plant is located at 5217 NW 35th Avenue, Fort Lauderdale, FL 33309.
Our drop-off hours are 9 am – 4 pm Monday through Friday. You can drop off boxes to be shredded for $5 per standard box ($25 minimum) or you can witness the shredding for $10 per box ($60 minimum).
Drop-offs are collected during the day and shredded all at once at the end of the day in our secure facility. It is more efficient for us to do them all at once, and we pass the savings on to you. If you prefer to watch, we are happy to accommodate you.
A standard box is 10″ x 12″ x 15″. If your boxes are bigger, or your material is in bags, we will determine how many equivalent boxes it is.
Sensitive information can be found on many types of materials, including CDs, DVDs and hard drives, billing statements, IRS records, medical insurance statements, and even junk mail. Let our professional shredders securely dispose of these items for you.
Schedule a Drop-Off Shredding Appointment
When you need to dispose of sensitive documents, don't leave a paper trail for identity thieves to follow. Trust the South Florida shredding experts at PROSHRED® Fort Lauderdale for all your document destruction needs. Contact us to learn how to receive a FREE document security consultation when you drop off your materials for shredding.
We charge a minimum of $25.00 for the first 5 standard-size boxes and $5.00 per box after that. Operating a shredder at home costs an average of $200 a year, so this is a cost-effective solution to your shredding needs.
No, you should never throw away old bank statements. Old bank statements have sensitive personal information on them that could end up in the hands of the wrong people. Shredding old bank statements is the safest way to get rid of them.