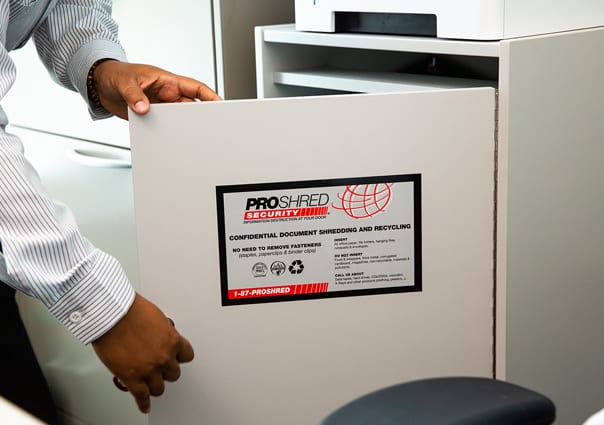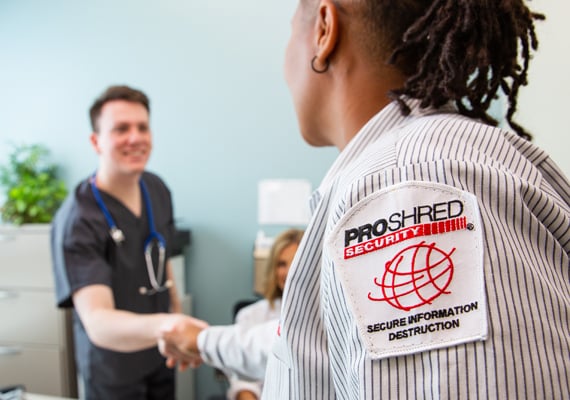 MedPro Disposal is the alternative, low-cost medical waste disposal solution that is now available through PROSHRED® Fort Lauderdale! Together MedPro Disposal and PROSHRED® Fort Lauderdale aim to provide our customers with a low-cost alternative for medical and pharmaceutical waste disposal, information and data destruction, and compliance training solutions with best in class clients service! MedPro Disposal provides a multitude of services to fit your practice's needs including medical waste disposal, pharmaceutical disposal, compliance training, and other waste streams.
Here are 4 reasons why you should choose MedPro Disposal.
Transparency
Clear, simple, and predictable invoices that you can understand
Protection
Industry leading insurance and liability protection for your practice
Accommodating
Service and flexibility tailored to your practice's needs
Trust
Over 20,000 customers have made the switch to MedPro
When it comes to disposing of medical records, the majority of healthcare and medical professionals understand how vital it is to properly destroy private patient information. Doctors and healthcare practitioners are entrusted with an individual's most sensitive health information. All that information must be handled with confidence and care. When healthcare documents and records are being discarded, it is critical to remember that the document shredding process will be managed with professionalism.
In Fort Lauderdale, it is important that healthcare organizations handle patient medical records with the highest regard by following the law known as "Protected Health Information (PHI)". In addition, the Health Insurance Portability and Accountability Act (HIPPA) entails that this sensitive medical information is completely shredded before being disposed of.
The recent changes to HIPAA have put more importance on the need for Covered Entities. This includes medical clinics to train their staff members on the professional disposal of private medical data. If a healthcare organization fails to provide proper training could be considered willful neglect. This can result in the highest level of mandatory fines.
The PROSHRED® Fort Lauderdale team can assist your healthcare organization by ensuring all unneeded medical records are completely shredded properly and professionally before they leave your office. PROSHRED® Fort Lauderdale is experienced in secure destruction of healthcare documents and medical charts. We will help ensure the privacy of your patients and customers. By teaming with PROSHRED® Fort Lauderdale, you will have peace of mind knowing you are working with a qualified and experienced document destruction company.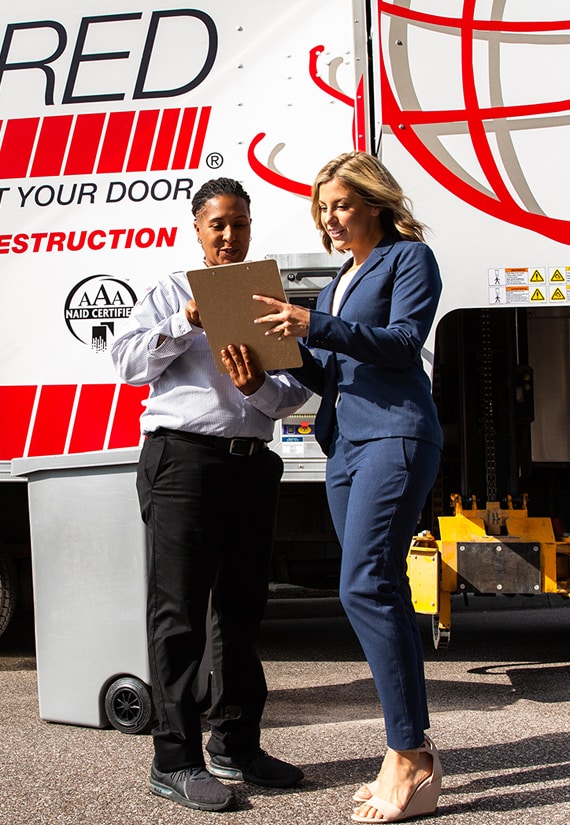 Medical Record Destruction Services
PROSHRED® Fort Lauderdale provides medical record destruction services for:
Doctors
Surgery Centers
Hospitals
Walk-in Clinics
Chiropractors
Dentists
Nursing Homes
Physiotherapists
Pharmacies
Psychiatrists & Psychotherapists
Naturopaths
Other physicians and health care centers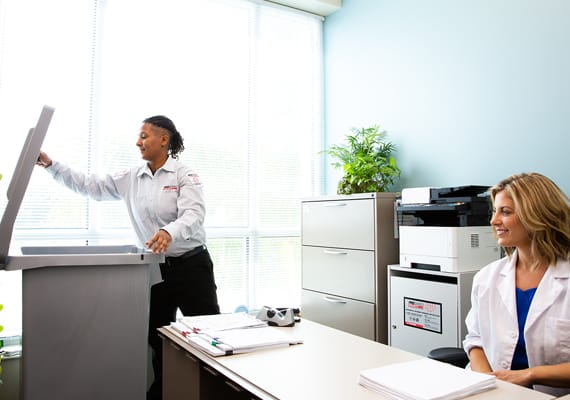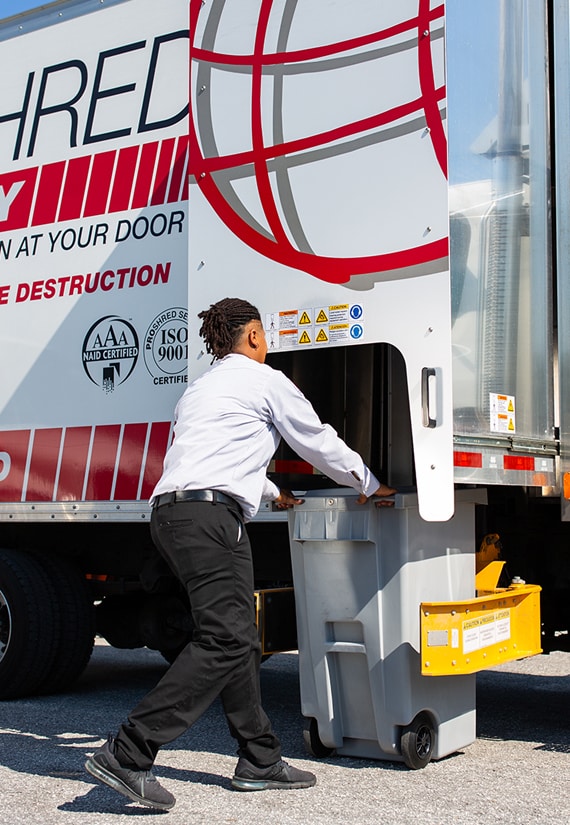 Your patients trust you. Trust is hard to earn, easy to lose. PROSHRED is trusted by MDs.
Your patients may not know it, but medical insurance and patient identity fraud is growing to epidemic proportions. No other industry requires more specialized care of its business records than a private medical practice. With the enactment of HITEC regulations, your medical practice faces more patient data scrutiny than ever before.
PROSHRED® Fort Lauderdale is the leading locally-operated authority in secure medical record management. South Florida's most successful medical practices and law firms rely on us to manage the entire lifecycle of their documents — from document indexing, electronic record scanning and indexing to total destruction.
Together with our sister company, ProScan Solutions, PROSHRED® Fort Lauderdale is the only resource you need for all the records in your practice. Give your patients absolute peace of mind with complete patient record care services from PROSHRED® Fort Lauderdale.
All our Document Security Officers and our facilities are highly-trained and certified in HIPAA compliance regulations. PROSHRED® Fort Lauderdale is also accredited by the National Association of Information Destruction (NAID).
Let PROSHRED® Fort Lauderdale simplify your patient record management program, through medical document shredding. Call us for a quote you and your patient can be confident about.
Contact PROSHRED® Fort Lauderdale for your medical record shredding needs.
Enjoy peace of mind because your sensitive records will be 100% unrecoverable.