Scheduled Document Shredding in Fort Lauderdale
Improper disposal of sensitive business information can put you at risk of document security breaches. Call PROSHRED® Fort Lauderdale to arrange regularly scheduled mobile document shredding services. We craft a customized shredding program for your business that ensures that all of your sensitive documents are securely destroyed and recycled. You will not be bound to any contracts or charged hidden fees. Contact us for a price quote today!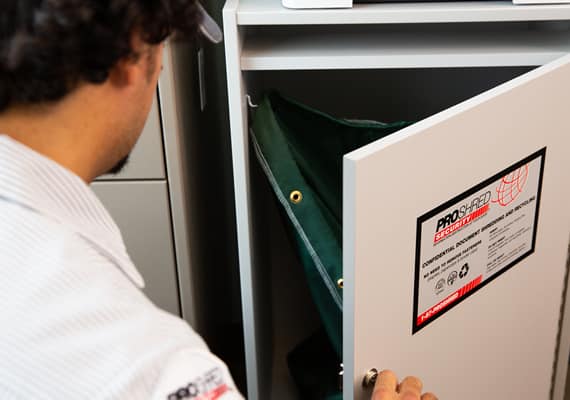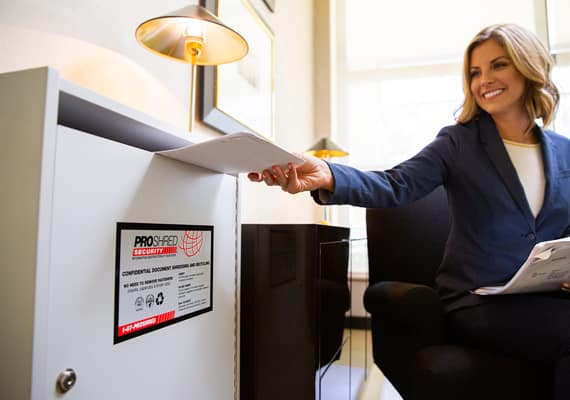 Document Security Audits for Efficient Shredding
Before your scheduled shredding services begin, we send a team of technicians to your business for a document security audit. We determine the types of sensitive information you have, as well as the number of bins or consoles you need to safely dispose of your documents based on the physical space of your workspace and the number of employees working there. Audits help us create a more efficient on-going shredding plan for your budget and security needs.
On-Going Shredding Services that Fit Your Schedule
The convenience of regularly scheduled shredding appointments is they prevent your business from accumulating too many unwanted documents at any one time. Regular pick-ups also reduce the risks that sensitive papers could wind up in the wrong hands. PROSHRED® Fort Lauderdale offers scheduled shredding services on a daily, weekly, or monthly basis. We can also adjust the frequency of service based on your needs.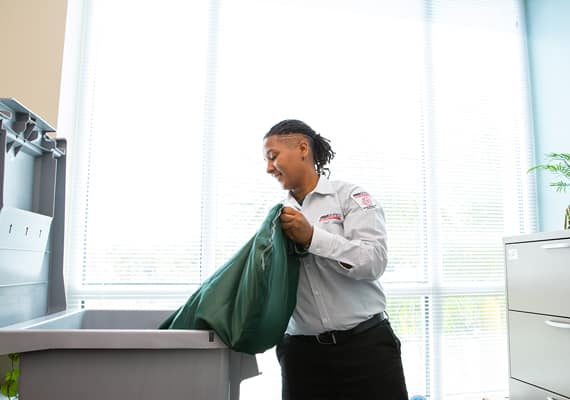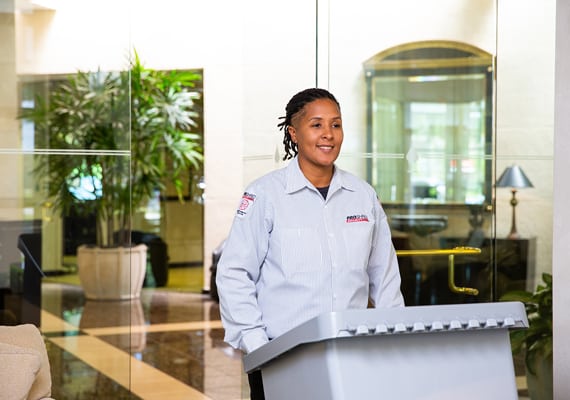 Local Ownership for Better Customer Service
Because PROSHRED® Fort Lauderdale is a locally managed shredding company, your service comes from professionals who understand and often live in the same community as your business. Our connection to Fort Lauderdale gives us a better understanding of your needs, as well as the ability to respond quickly to them. At the same time, PROSHRED® is a nationally recognized brand, which means we also have the resources to meet the highest standards of security and privacy, including being compliant with ISO 9001 Certified by NSF-ISR and NAID AAA standards.
How Does Scheduled Shredding Work?
Our document security officers visit your home or office as often as your schedule requires for shredding services. Using mobile shredding trucks, we can destroy your paper documents, hard drives and disks, and other sensitive information that could harm your business's reputation or operations if leaked.
Security Bins and Consoles
Between our scheduled shredding visits, your documents are safely locked inside cabinets or mobile shredding bins. These secure consoles have one-way entrances so your papers can be inserted but not retrieved until it's time for destruction. Compare this level of security to an ordinary garbage can or recycling bin, which leaves the contents exposed to theft.
Documents We Shred
Marketing materials, draft contracts, new business proposals, all of these sensitive documents can potentially cause problems for your company if a security breach occurs. Our shredders have the capacity to shred tons of paper waste in minutes, including folders and stapled papers. We can even shred certain products like t-shirts and packaged goods.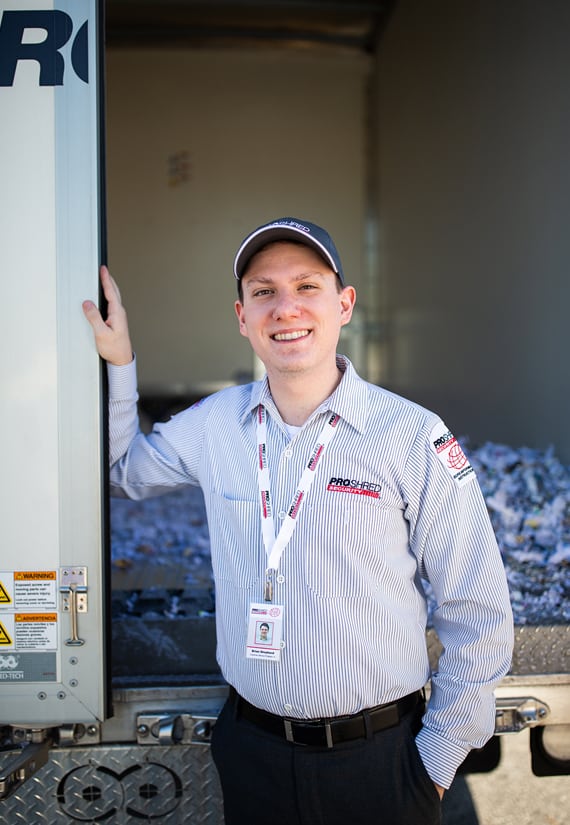 Scheduled Shredding Price Quotes
Always on time and available whenever you need us, PROSHRED® Fort Lauderdale provides certified scheduled document shredding that's anything but routine. Contact us today for a free estimate.
Shredding cabinets, also called shredding bins or consoles, are secure containers used to store confidential paper. These bins are transported by a professional shredding service to an on-site shredding truck where the documents inside are securely destroyed.
If you use a professional shredding service, you won't have to worry about that. It is still very likely that paper that has been shredded at home can be reconstructed, so only when using a trusted paper shredding service can you be sure that your information is safe.