July 10, 2017
FACTA: What This Means & Why You Should Care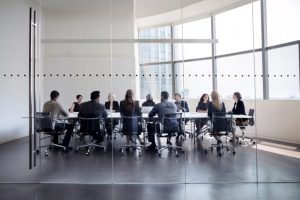 In the United States, all businesses to some degree are subject to federal legislation regarding day to day operations. Chances are, you aren't familiar with all of these pieces but FACTA is one that your business should pay special attention to. Read on to learn more.
FACTA stands for the Fact and Accurate Transactions Act. The goal behind the creation and passing of FACTA was to prevent and punish consumer fraud and identity theft practices. The act consists of seven major titles:
Identity Theft Prevention and Credit History Restoration
Improvements in Use of and Consumer Access to Credit Information
Enhancing the Accuracy of Consumer Report Information
Limiting the Use and Sharing of Medical Information in the Financial System
Financial Literacy and Education Improvement
Protecting Employee Misconduct Investigations
Relation to State Laws.
On June 1, 2005, the FTC (Federal Trade Commission) put into effect a new part of FACTA known as the "Disposal Rule". The goal of this new rule was to force businesses and individuals (including those in the Fort Lauderdale area) to take appropriate measures in the disposal of sensitive information derived from consumer reports, in order to prevent identity theft and consumer fraud. In essence, it requires businesses and individuals using consumer reports to dispose of them upon completion of use in a responsible manner.
Businesses that are obligated to comply with this disposal rule include (but are not limited to):
Consumer reporting companies
Lenders
Insurers
Employers
Landlords
Government agencies
Mortgage brokers
Automobile dealers
Attorneys or private investigators
Debt collectors
Individuals who obtain a credit report on prospective nannies, contractors, or tenants
Entities that maintain information in consumer reports as part of their role as service providers to other organizations covered by the Rule
The FTC outlines what it classified as proper document disposal methods. These methods include burning, pulverizing or shredding papers containing consumer report information. Electronic files must be destroyed or erased either through digital or physical destruction of the media devices used to store the information (ex. hard drives, USB flash drives etc.).
Click here to learn more about FACTA.
Click here to learn more about the Disposal Rule.
PROSHRED® Fort Lauderdale is proud to offer shredding services which are fully compliant with FACTA requirements, and these services offer a safe and environmentally friendly means of document disposal. If your business is in need of document disposal services that comply with FACTA and other federal legislation, PROSHRED® Fort Lauderdale is a proud member of NAID; ensuring compliance with all major federal legislation influencing document disposal and destruction.
Contact us today to learn more about how we can help you and your business. 1-954-507-0211