PROSHRED® Northern Virginia Business and Residential Paper Shredding
Northern Virginia businesses and residents live and work in a world where data breaches are on the rise and information security is more important than ever. Paper shredding is the most secure way to properly dispose of your confidential information while complying with industry standards. PROSHRED® Northern Virginia offers convenient and affordable solutions to ensure your information is not compromised today or in the future.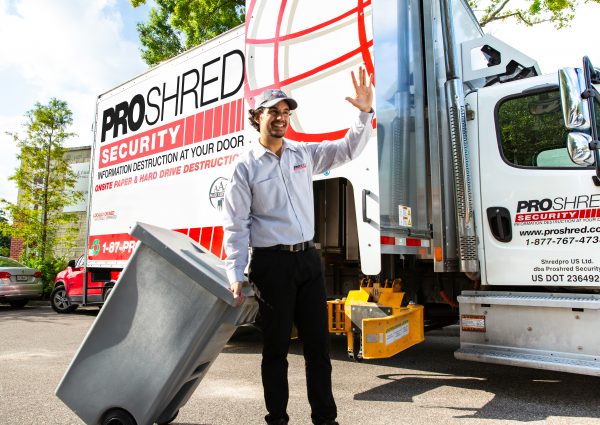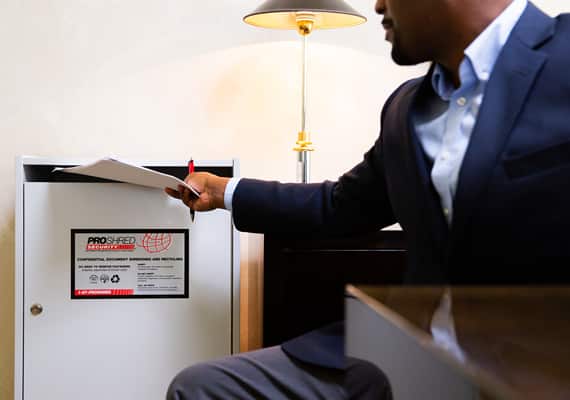 PROSHRED® Northern Virginia Paper Shredding Service and Data Destruction
PROSHRED® Northern Virginia works hard to ensure customer protection, satisfaction, and convenience with our variety of services. Our compliance of regulatory requirements with various industries provides piece of mind that your company is also following necessary compliance laws.
Scheduled Mobile Paper Shredding
The way we store information is continually changing and often businesses and personal information on paper are often forgotten when considering data security. With PROSHRED® Northern Virginia's scheduled mobile paper shredding service, our team of specialists will help determine your paper shredding needs without any binding contract requirements.  Our trained staff will come to your location and by using a touch-free process you can rest assured that your information is securely destroyed. Our reliable on-going paper shredding service ensures timely and reliable information security.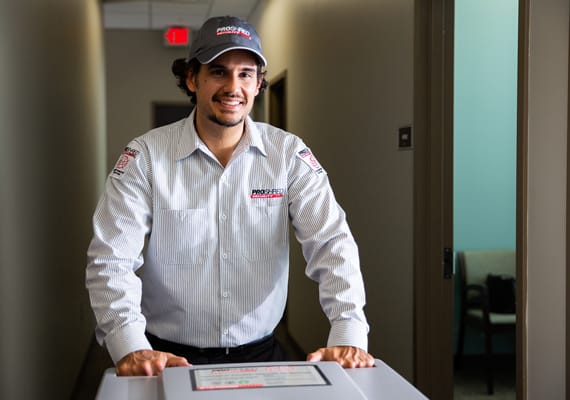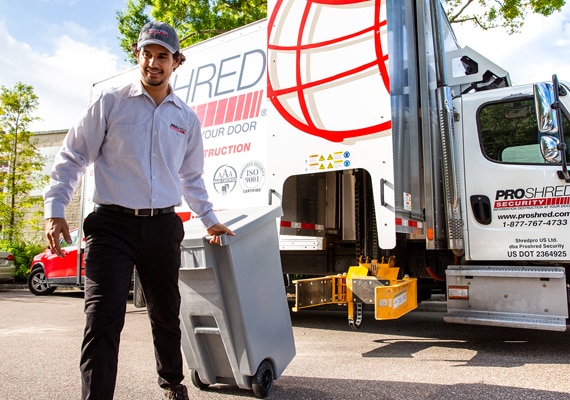 One-Time Clean Out Paper Shredding
Not all paper shredding service is needed on a continual basis which is why PROSHRED® Northern Virginia offers one-time clean out paper shredding. Ideal for a document purge, our mobile trucks will arrive at your location whether you need to shred 2 boxes or you have a warehouse of paper shredding that needs to be done. Our state-of-the-art mobile shredding trucks provide quick and efficient destruction on-site and provide a certificate of destruction to validate completion.
Drop-Off Paper Shredding
PROSHRED® Northern Virginia offers drop-off paper shredding services for both business and government organizations as well as residential needs. Drop-off paper shredding is ideal for residential clients with smaller quantities of documents for destruction and often provides a more cost-efficient solution.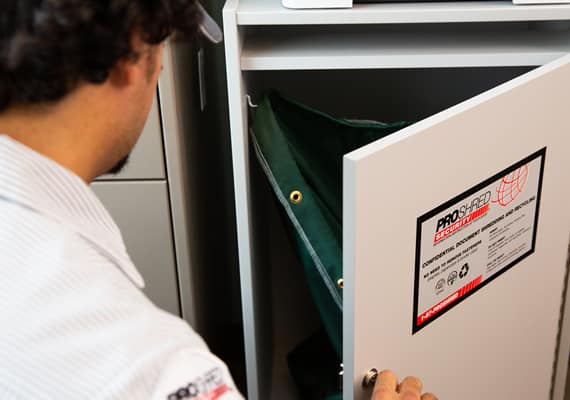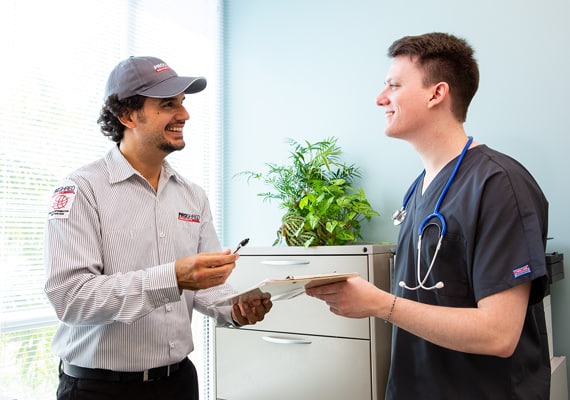 Why Secure Discarded Information with Paper Shredding Services?
PROSHRED® Northern Virginia upholds ISO 9001 and NAID AAA standards and consistently provides secure paper shredding services. The certification also demands that we uphold customer satisfaction levels by communicating with clients and measuring their satisfaction.
What information will be specified in a Certificate of Destruction?
The Certificate of Destruction document certifies to our clients with:
Date of the On-site Destruction
PROSHRED®'s information (location, address and phone number)
Information of the company who requested the service
Description of the service performed (paper shredding, hard drive destruction, product destruction)
Name of the CSP (Customer Service Professional) who shredded the material
Name of the company's employee who witnessed the destruction and processed it for recycling
We dispose of it in the most sustainable way possible by partnering with local recycling plants. We make sure 100% of the paper we shred makes it back into the market as recycled paper.
Document shredding costs depend on the amount of paper that needs to be shredded. Every customer has different needs, so reach out to us for an accurate estimate.