Altamonte Springs Paper Shredding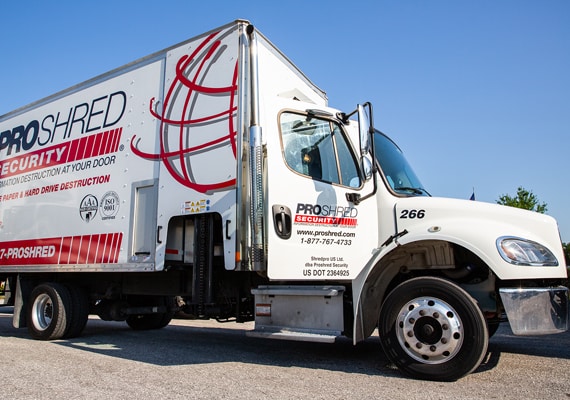 Top-Rated Altamonte Springs Document Destruction
Whether you work from home, have a small business of 50 employees, or run a large organization of thousands, there is nothing as important as ensuring your private information stays confidential. Every day, hundreds of documents make their way into the trash or recycling bin, left out in the open for data thieves and fraud-minded individuals to take advantage of. In this digital age, you're probably doing everything you can to protect yourself from cyber attack and data breaches online, but the same principle often gets ignored when it comes to paper documents. At PROSHRED® Orlando, we provide Altamonte Springs document destruction services that will eliminate any worry about information being leaked or your identity being stolen. Learn more about our services below!
On-Site Paper Shredding Altamonte Springs
Our most popular service is our regularly scheduled shredding. This paper shredding occurs on-site at your location via one of our mobile shredding trucks. These trucks are deployed for both regularly scheduled paper shredding as well as for purge shredding, which is useful in instances where a customer may need to get rid of a high volume of documents at once. The important thing is not how often you get your documents shredded, but that you get them shredded by a secure, professional Altamonte Springs paper shredding company.
With any on-site shredding service from us, you'll get the comfort of knowing your confidential information is being destroyed right before your eyes. Our customer service professionals never touch your documents: they load shred bins directly onto a mechanical arm on the side of the truck, which in turn dumps the papers into an industrial shredding machine that tears them into tiny pieces. On-site services are great not only for peace of mind but also for convenience—you don't even need to leave the comfort of your office to have this shredding service done.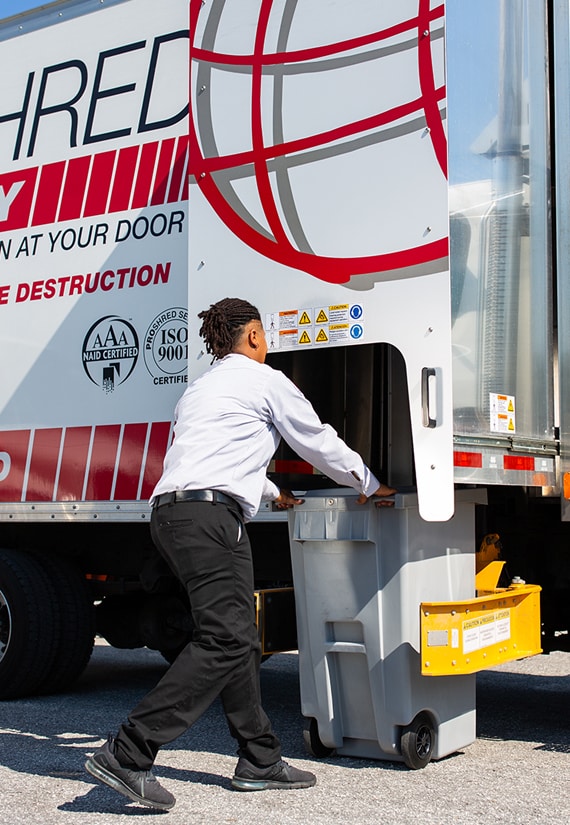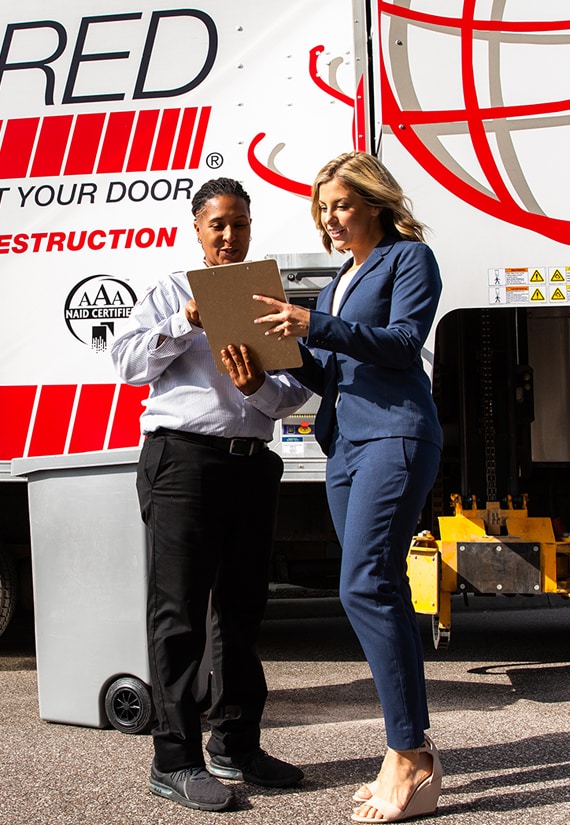 Altamonte Springs Business Shredding Services
New clients often come to us hesitant about what it might cost to have a mobile shredding truck visit their location on a routine basis. They're always shocked to learn how fast, easy, and affordable the service really is! We charge no hidden fees or surcharges, so you'll never be surprised by your bill. And you can kick your old, noisy, inefficient office shredding machines to the curb—we promise you, you won't miss it!
While Altamonte Springs business shredding services make up a large majority of our business, we also service organizations of all sizes in many different industries, including:
Financial Record Shredding
Legal Record Shredding
Medical Record Shredding
Home Office Shredding
Your Local Altamonte Springs Paper Shredding Company
Thinking about scheduling Altamonte Springs paper shredding? PROSHRED®  Orlando has you covered. As a locally-owned business and part of a national franchise of leading paper shredding teams, we understand how to help businesses, residents, and organizations protect their private information, keep in compliance with privacy legislation, and maintain a positive reputation in the community. For paper shredding and hard drive destruction services that work for your schedule, give us a call! 1-407-449-2700