Document Shredding Services
When it comes to confidential information, our top priority is ensuring you  and your Orlando business receive the best protection. By teaming with PROSHRED® Orlando for your document shredding needs, you take the most important steps in keeping your private, sensitive information safeguarded and away from unwanted sources.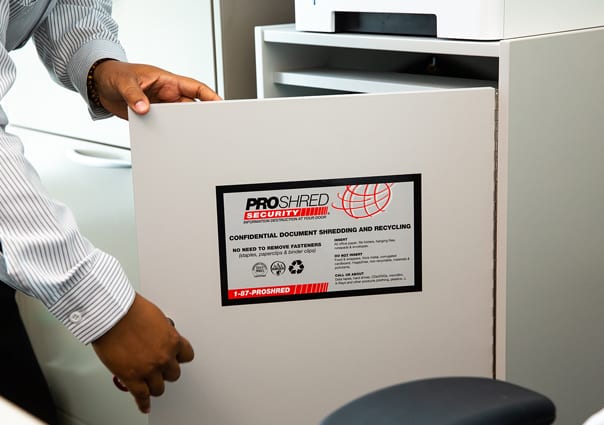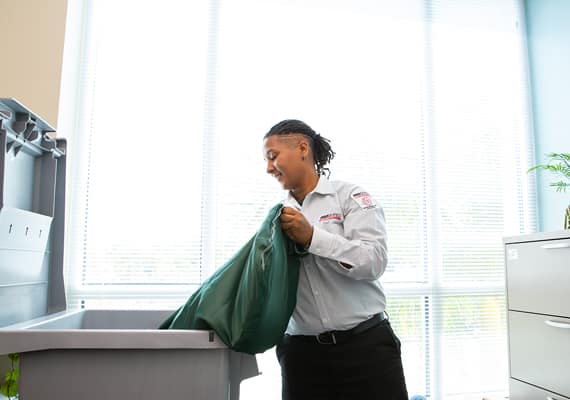 One-Time Purging Services
At least once a year, Orlando financial experts recommend that you got through your personal and business documents and decide which documents you need professionally shredded. When you have finished collecting up your sensitive documents and records, bring us all of your materials and we will destroy them for you. With our on-site document shredding option, you and your Orlando business staff will get the complete assurance that your documents are shredded securely.
Regular Document Shredding Services
Every Orlando business owner has the obligation to keep personal details of clients, staff members and associates safe and secure at all times. Once you are ready to purge your private documents on a regular basis, our team can help you destroy all of your information by scheduling for regular document shredding services. In addition, we provide lockable containers to you and service those containers as part of the on-site document shredding option. There is no need to be concerned about hauling your private paperwork to us or calling our office whenever the containers are ready to be emptied.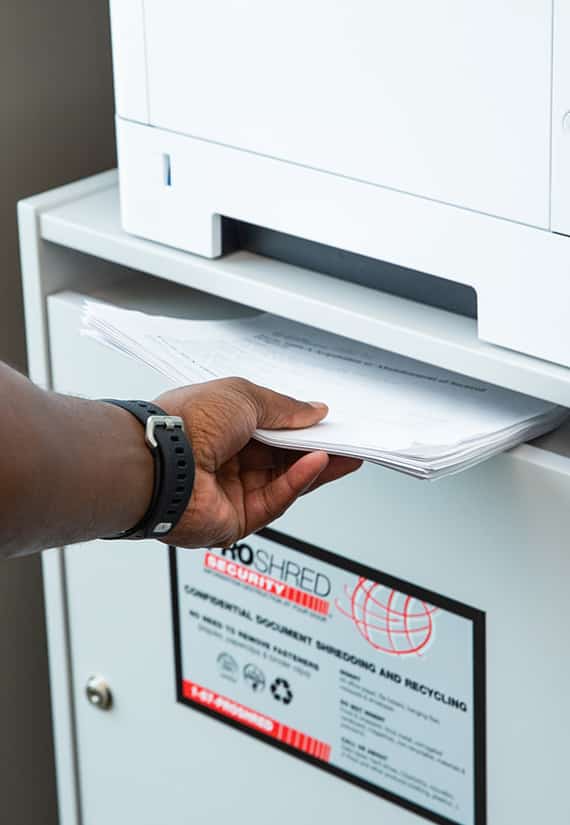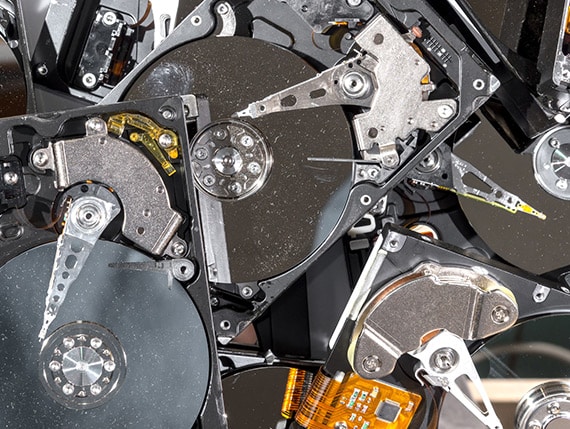 Hard Drive Destruction Services
In addition to our document destruction services, we offer the absolute best way to safeguard your electronic data with our hard drive destruction services. Once you no longer need your business computer and the information inside it, having it professionally shredded will help avoid the risk of a data breach. If an information hacker gets ahold of an intact hard drive, even if you erased the data from it, that hacker can still pull out any possible sensitive data from it. Before you throw away or recycle your computers and hard drives, partner with PROSHRED® Orlando for proper hard drive destruction.
Other Shredding Services
You can gain complete peace of mind by having your sensitive records destroyed whenever you choose by working with our professional team. In addition, we offer drop-off off services on top of our onsite document shredding so that you can choose when you need your materials destroyed. You are more than welcomed to come to our secured Orlando office during business hours and drop off your documents and records for total shredding.