Hard Drive Shredding Service
Due to the rise in technology, the amount of information and data that businesses keep on computer hard drives nowadays is unprecedented in history. It's vital that a hard drive destruction service be used whenever a hard drive has reached its end-of-life to ensure that confidential and highly sensitive emails, invoices, budgetary numbers and internal documents aren't accessed by outside individuals.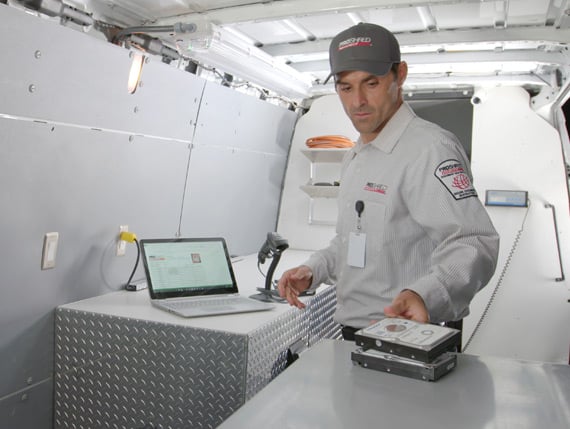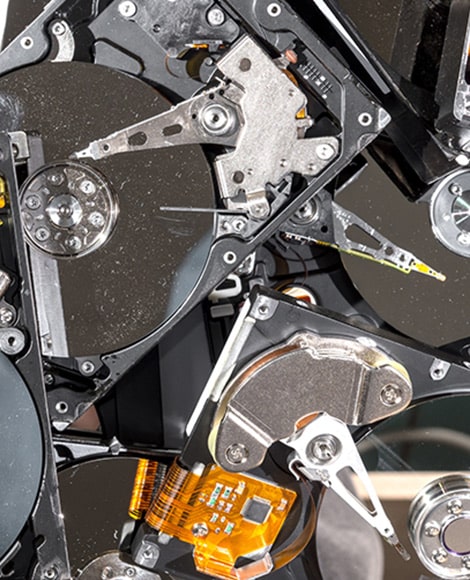 It's Not Enough To Just Erase Data
Erasing the information from the hard drive is not enough. Once files have been erased on a hard drive, they can still be accessed by an individual skilled in information retrieval. Even if the drive is uniquely formatted, some of the information may still be accessible. The only sure way to ensure that information cannot be accessed once the hard drive leaves your premises is to have your hard drive destroyed.
Orlando On-Site Hard Drive Destruction
PROSHRED® Orlando's on-site mobile hard drive shredding will ensure that your hard drives are destroyed effectively, before being disposed of. This on-site hard drive destruction will occur directly on-location at your location, in our state of the art, mobile hard drive shredding trucks, allowing you to watch your hard drives being destroyed. We also supply a detailed certificate of destruction which states the date and the time of hard drive pick-up.