Hard Drive Shredding Service
Due to the rise in technology, the amount of information and data that businesses keep on computer hard drives nowadays is unprecedented in history. It's vital that a hard drive destruction service be used whenever a hard drive has reached its end-of-life to ensure that confidential and highly sensitive emails, invoices, budgetary numbers and internal documents aren't accessed by outside individuals.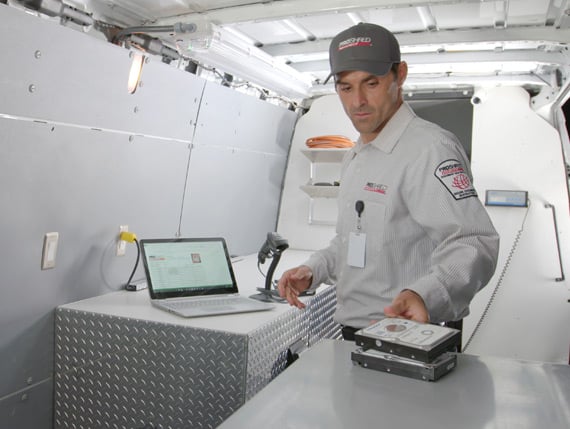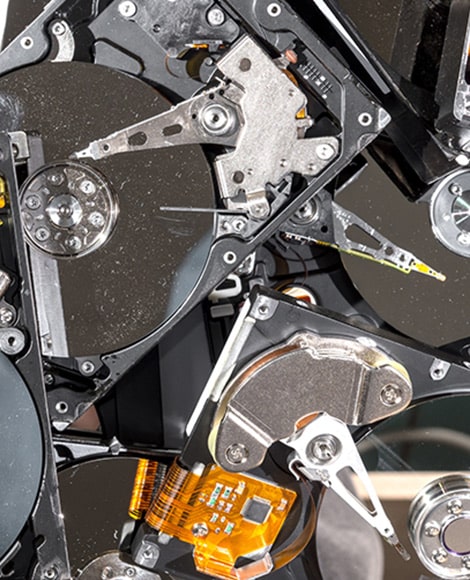 It's Not Enough To Just Erase Data
Hard drives are where all data files are stored when using a computer. When accessing information, especially confidential or sensitive information, just deleting the file(s) does not do the trick. You may not be able to see this information anymore, but the information is usually still assessable by someone with hardware knowledge, cryptography, or high computer knowledge. The only way to be certain that data cannot be retrieved once the hard drive leaves your premises is by turning to a professional hard drive destruction service.
Hard Drive Destruction in Orlando
When you're looking for an efficient way to destroy your hard drives securely and confidentially, there's only one company that will meet all your needs: PROSHRED®. We will schedule a convenient time to come to your location and permanently dispose of your hard drives in a way where the data files can never be accessed again. This process guarantees there will be no data breaches from the end-of-life computers. Keep your digital information safe by contacting PROSHRED® for your hard drive destruction needs.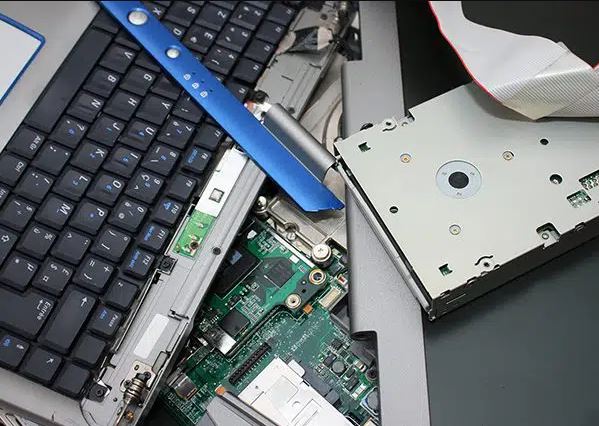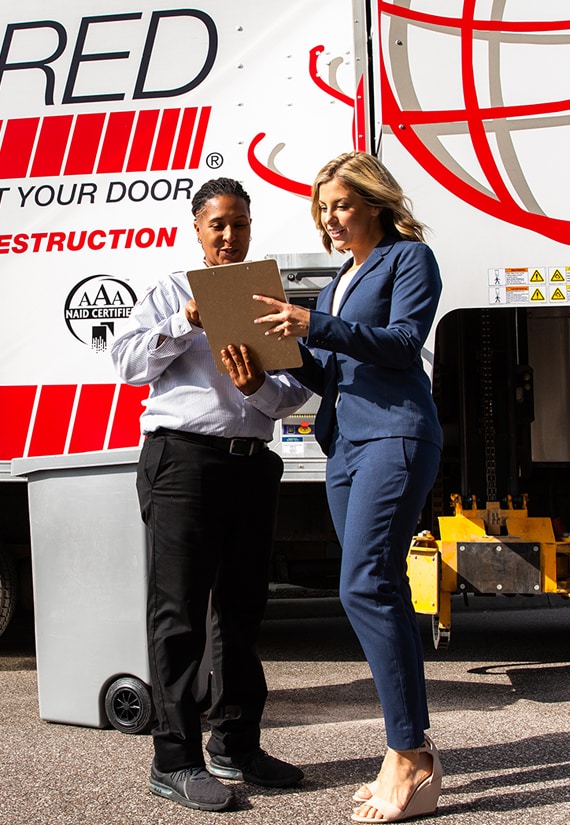 Stay Compliant with Orlando's Hard Drive Shredding Company
PROSHRED Orlando is committed to your privacy and the environment. One of our state-of-the-art hard drive shredding trucks will come to your location to properly dispose of your hard drives. Once shredded, we will issue a certificate of destruction. After the shredding process, we are committed to responsibly disposing of your e-waste through recycling methods that comply with State and federal regulations, so you can feel confident about the privacy laws applicable in both interstate commerce as well as on a local level where we serve businesses like yours!
Some of the Industries we serve:
Medical Offices, Hospitals, Nursing Homes
Law Offices
Government Offices
Universities
Financial Institutions
Large & Small businesses
Auto / RV Dealerships
Trust PROSHRED® for Your Orlando Hard-Drive Destruction Service
A hard drive is a type of hardware that stores all the digital content on a computer such as the operating system, documents, images, applications, and much more.
Permanently destroying a hard drive is the ONLY way to guarantee that the sensitive information is completely gone. Erasing or deleting is simply not enough.