Business Shredding Services
Whether you are an owner of a small startup or a massive corporation, your business is affected by privacy legislation. That means you must take proper measures to defend against unauthorized access to private information.
The PROSHRED® Orlando team provides all different kinds of businesses with the most reliable, secure and cost-effective on-site document destruction services. We can shred all of your confidential documents to safeguard sensitive information, maintain legislation compliance and avoid data breach situations.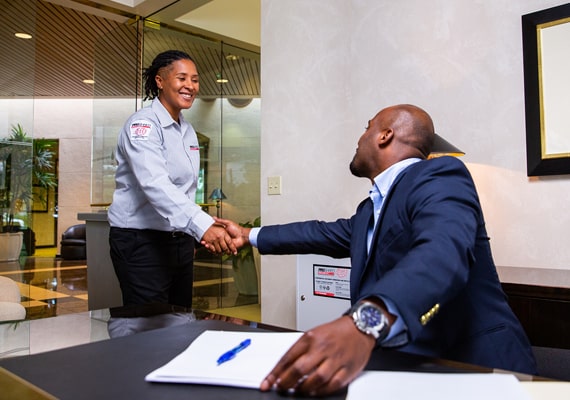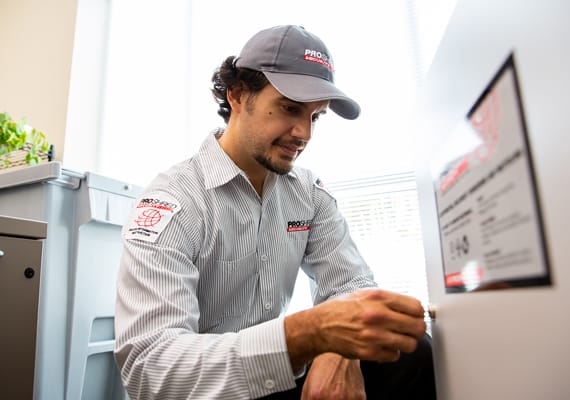 Secure
We pride ourselves on being a secure shred provider that Orlando businesses can rely on. On-site corporate document destruction is what we do best!
For many years of trusted in-field experience and ISO certification, we offer the most secure and professional document shredding services available in Orlando.
To add to our customer service for your business, our document shredding system ensures the "chain-of-custody" of your documents is never broken. Unlike off-site/take-away shredding or recycling services, we destroy your materials on your business location. This will help significantly reduce your security risk. After each shred job, we will also provide you with a Certificate of Destruction. This is legal proof that all destruction and disposal of your materials. We will not leave your business location until all documents and materials are shredded.
Our highly trained, background checked staff  strive to provide you with the most secure and professional customer experience possible.
Convenient
With our free consoles installed at your business, employees can discard private information without worrying about using unreliable office shredders.  There is no need to remove any staples or paperclips—all you need to do is insert the paper into the console and our team will make sure your information is securely destroyed and recycled properly.
Depending on your document destruction needs and budget, we can service your consoles on a weekly, bi-weekly or monthly basis. In addition, in some cases, we can even service you right on-call. If your needs change, we can adjust our services.
If you have a large amount of documents that need to be destroyed, PROSHRED® 'Orlando's purge shredding business can be handled with regularly scheduled services, or during special one-time shreds.
To meet your logistical requirements, we offer many different types of security containers and consoles and to make the system as easy to use as possible for your employees. We can also shred proprietary products, electronic media, and various other materials.
Our state-of-the-art mobile shred trucks can conveniently shred all materials on-site, providing guaranteed security for you and your business.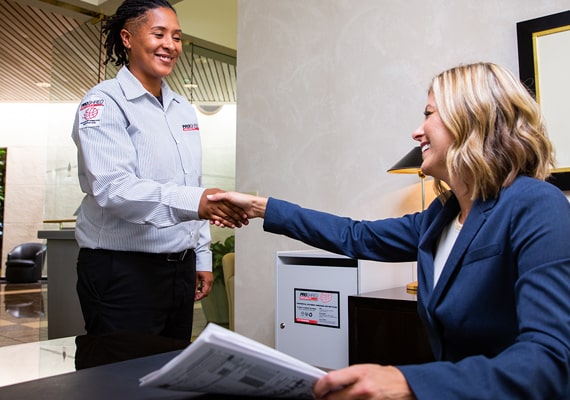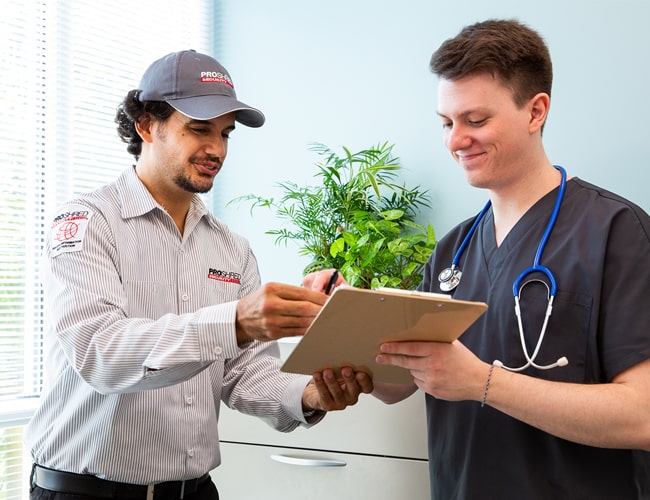 Cost-effective
Did you know that on-site shredding services cost at least 25% less than in-house shredding systems? By outsourcing your document destruction needs, you will allow your employees to focus on day-to-day business tasks.
PROSHRED® Orlando pricing is based on a negotiated service frequency, not on weight or time. This allows your business to accurately budget in advance.
With our consoles installed at your business at no charge, PROSHRED® Orlando provides total document shredding security, and thus an economical security insurance policy. Compared to recycling and off-site or in-house shredding programs, PROSHRED® Orlando's on-site shredding system for business provides professionalism, good value and the most secure shredding service in Orlando.
To help deliver the best document shredding services for all of our Orlando clients, we offer free consultative estimates and do not require anyone to sign any contracts. If you want, we are more than pleased to set up a contract with you to help meet legislative or corporate requirements. Our believe is that if we are not truly serving your needs, you don't deserve to be bound to us.
Environmentally Conscious
At PROSHRED® Orlando, we believe in a healthy environment. Our promise is 100% of your shredded paper is sent to a local recycling plant where it will get turned into new paper products.
On each invoice you receive, you will see the total amount of mature trees you helped save by using our service. At the end of every year, you are given with a TreeSaver Environmental Certificate documenting the total amount of trees your business saved during the year.
PROSHRED® Orlando's business shredding service provides you with the most reliable shredding and recycling program.