Mobile Shredding
For the best document destruction for your Orlando business, mobile shredding is an ideal way to go. PROSHRED® Orlando brings the most high-tech industrial size shredders to your business location to shred all of your private documents. This service gives you the opportunity to watch our shredding equipment in action as your documents are completely shredded into small pieces. In the end, you will have peace of mind knowing your company's confidentiality is still intact and safe.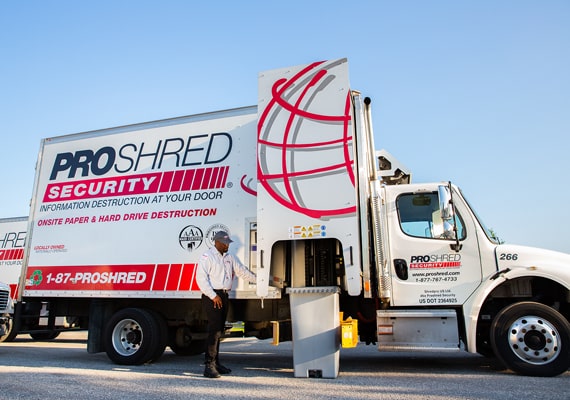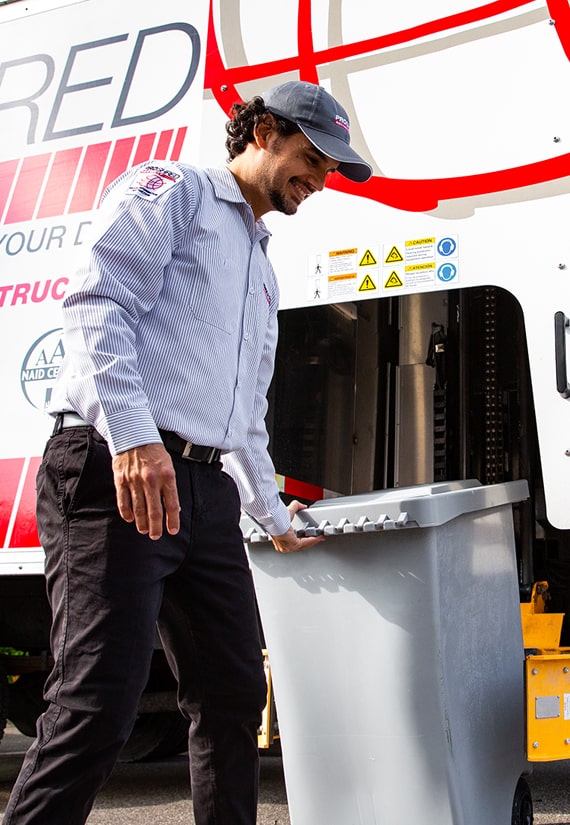 How Does Mobile Shredding Work?
As a professional shredding provider, we use a secure security process to keep your confidential information safe. When you partner with our team for regular routine on-site shredding, we will bring our state-of-the-art mobile shredding trucks to your location at a set date and time. From there, we will destroy your sensitive materials using our mobile trucks. Throughout the entire shred process, our staff follows an exact security protocol that involves secure containers hands-frees free document destruction process.
In addition, you can hire our mobile shredding service for a one time document destruction service or bi yearly, you are interested. Contact our team and we will help craft the best action plan for you!
Benefits of On-Site Shredding
PROSHRED® Orlando promises two things for your business with our on-site document shredding services - convenience and security. To feel assured that your private information is fully destroyed, we give you the chance to witness complete entire shredding process through a closed circuit monitor. After finishing a shredding job, we will hand you a Certificate of Destruction. This is legal proof that all of your data was securely shredded. Furthermore, our team can shred large amounts of paperwork within minutes, and with our service, you can avoid the hassle of transporting your sensitive material to a far location. Once we complete a shred job, we will ensure that the material will be recycled by using planet-friendly methods.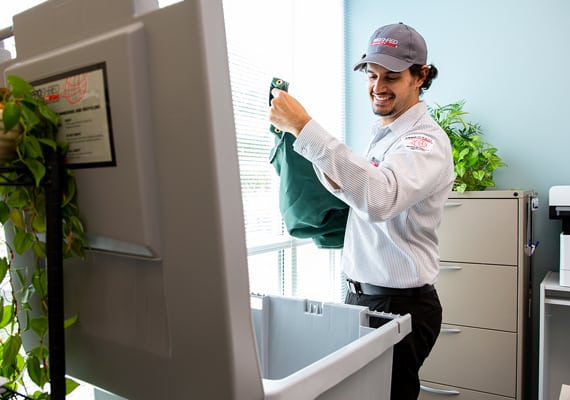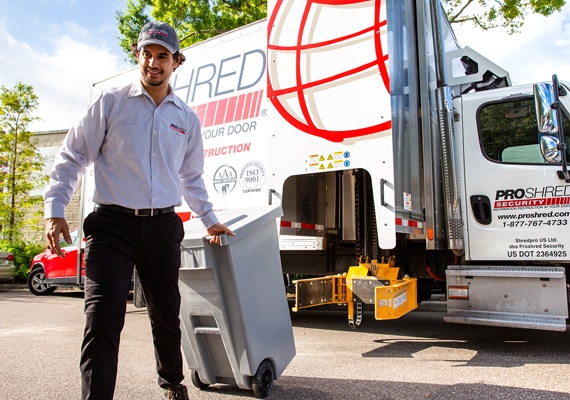 Mobile Shredding Trucks
At PROSHRED® Orlando, we continuously look for ways to make our services better as we believe in good customer service. We have discovered that mobile shred trucks are the most secure and effective way to destroy confidential documents and materials on-site. Our trucks allow us to abide by state and federal laws and regulations, and to add to it, our truck-mounted shredders are very powerful. They use a pierce-and-tear destroying technique and these large shredders feature multiple revolving blades that tear paper into tiny pieces. Your shredded documents will then be mixed in with other destroyed paper and material. This means that no one can access any sensitive information thus leaving the chances of identity theft crimes happening to you or any of your business staff at nearly zero percent!
Contact us today for a free quote on one-time or recurring mobile shredding services!