Mobile Shredding Trucks
Our mobile shredding trucks are at your service for both one-time and regularly scheduled shredding of confidential documents and other sensitive materials. Thanks to our mobile shredding trucks, there's no need to transport your documents to our facility. We come right to your location and everything is handled on-site while you watch.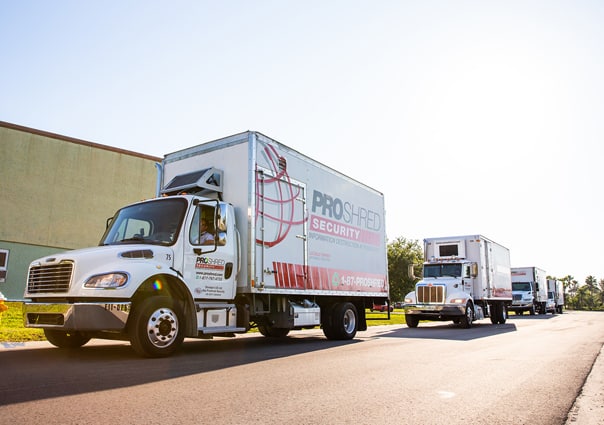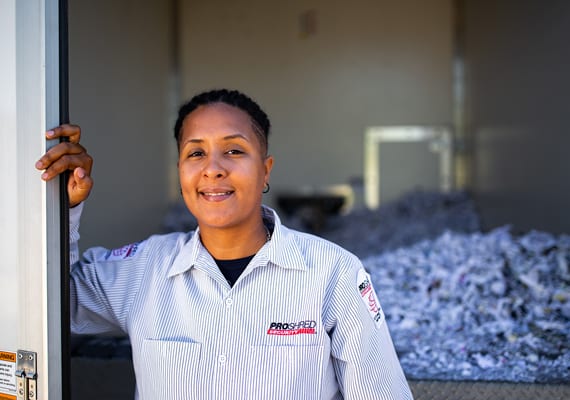 Regularly Scheduled Shredding Truck Services
Like many businesses, yours may generate an abondant amount of paper documents that may have sensitive information regarding your company as well as your clients and suppliers. Instead of waiting until you have stacks of papers, hire PROSHRED® Orlando's and have our shred trucks come to your location on a regularly scheduled basis. We will even provide you facility with a locked containers that you can keep on the premises at no extra charge. Documents that need to be destroyed can be stored in them until our mobile shredding trucks arrive, which will be on a day and time convenient that you have predetermined.
Our state-of-the-art paper shredding trucks can shred as many as two tons of paper in just an hour, and the process is completely touch-free for optimal security. We recycle 100% of all of the materials that we shred, so you can feel good about doing your part to help the planet, too.
One-Time Shredding Truck Services
For both our residential customers and businesses with more modest shredding needs, PROSHRED® Orlando is also happy to offer one-time purge shredding services that are convenient and affordable to everyone. Our mobile shredding truck company will provide this service for any volume of documents, and we can come out and take care of the shredding at your location.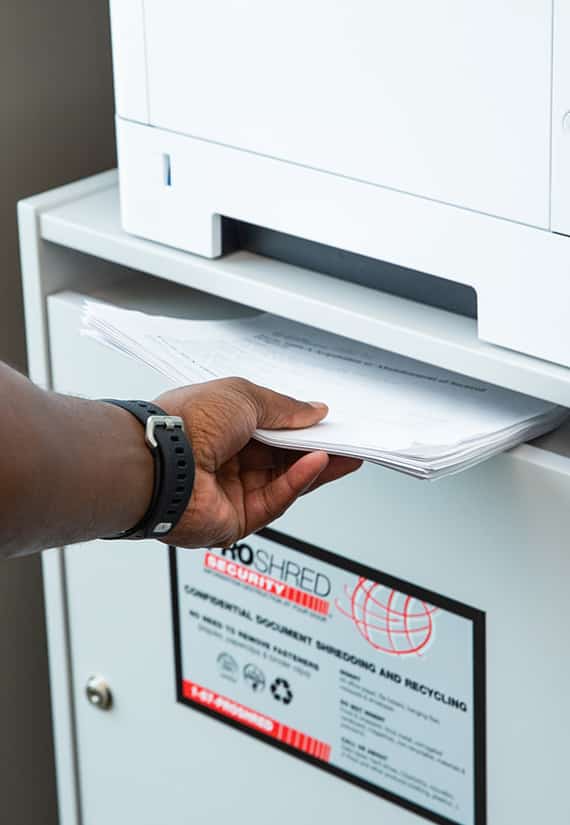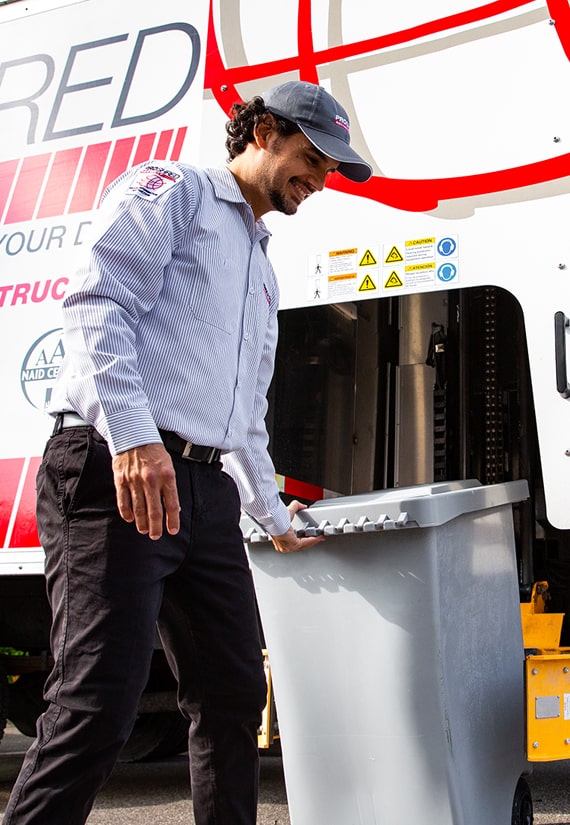 Secure, Affordable Shredding Services in Orlando
Besides shredding paper documents, PROSHRED® offers hard-drive destruction services that ensure that your sensitive electronic data and media are completely and fully destroyed for added security. Like our other services, we can send our mobile shredding trucks to your location to do the work. When it's done, you will receive a certificate of destruction.
For the best, most convenient shredding services in Orlando and surrounding areas, PROSHRED® Orlando has you covered. Contact us now to get started.