Kissimmee Paper Shredding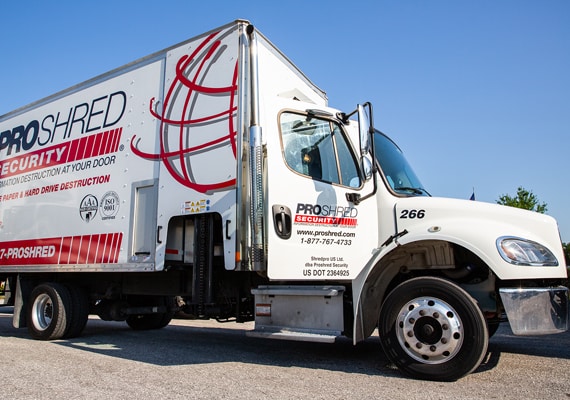 Top-Rated Kissimmee Document Destruction
With so much technological advancement happening and an increasing number of businesses going digital-only, it can be easy to assume that paper documents don't pose a threat to your business's security. But documents can contain information that is not only confidential to your employees and clients, but dangerous to your reputation. Using services from Kissimmee's top-rated document destruction company, PROSHRED® Orlando, will give you not only peace of mind that your sensitive information is not out there being exploited by thieves or others who wish to do you harm, but that you are also staying in compliance with laws that dictate information privacy and document destruction.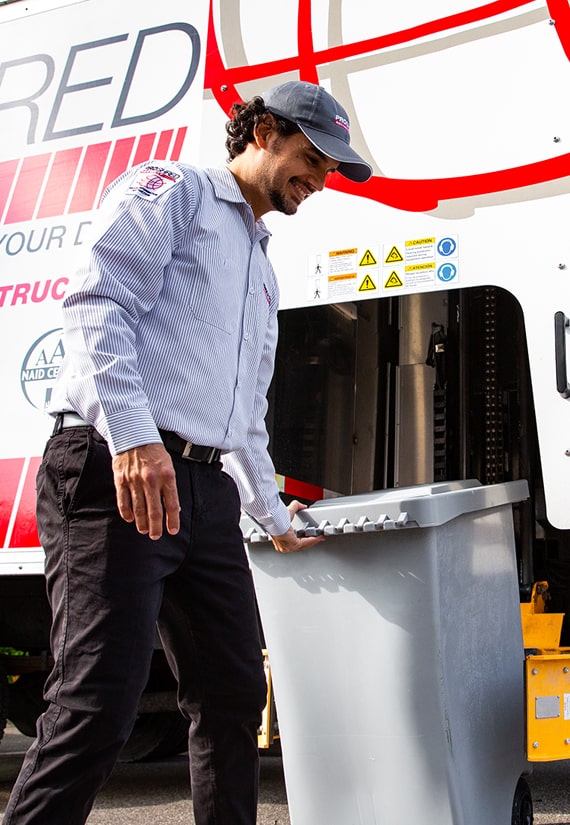 Kissimmee Scheduled Shredding Services
Most business owners, hospitals, law firms and financial institutions know that there are laws in place regarding privacy of information that dictate when certain records can be destroyed and how. For your Kissimmee business to stay in compliance with these sometimes complicated rules, PROSHRED® Orlando is here to help. Our scheduled shredding services are simple to start and are a secure, convenient way to stay on top of state and federal privacy laws.
We understand that it can be difficult to run a business full time, take care of your employees and also manage a seemingly endless influx of paperwork on a daily basis. If you're ready to get rid of outdated, piled up and otherwise useless documents, an on-going shredding program with PROSHRED® is the key to your success.
We will supply your office with the shredding bins and consoles your employees will use to dispose of unwanted paper documents. After that, we do all of the work. Our professional shredding technicians will visit your organization on a regular basis, collect your documents and shred them on-site using a state-of-the-art mobile shredding truck. You can watch this process as it happens from a monitor on the side of the truck, or simply go about your day knowing that your documents are being securely destroyed! Either way, our PROSHRED® employees follow strict protocols to dispose of your items quickly and securely, so you no longer have to worry about your sensitive information being stolen or exposed.
Residential Shredding Kissimmee
While traditional businesses and office-based organizations create large quantities of paper to be shredded, a recent trend toward working from home has shifted some of the workforce's document destruction needs to residences. Even though employees may be working from home, they still need to be mindful of how they handle sensitive information and refrain from throwing business-related documents in the trash. PROSHRED® Orlando offers residential shredding services in Kissimmee to keep up with this growing demand for home office shredding.
The process for our residential shredding services is very similar to what you would experience as a business owner; our shredding trucks arrive at your employee's residence at a scheduled date and time and collect paperwork that needs to be disposed of. These items are shredded on-site with a contact-free process that keeps both customer and shred technician safe. If you are interested in our Kissimmee residential shredding, contact our office for more information or to schedule a pickup time. 1-407-449-2700
Contact Your Local Kissimmee Document Destruction Service
PROSHRED® Orlando is a locally-owned and corporately-managed paper shredding company. Our focus is providing the top document destruction services in the United States, and we pride ourselves on our customer service and commitment to security, efficiency and convenience for our clients. If you are seeking paper shredding services for your Kissimmee business or work from home employees, you won't find a company better able to tailor its services to your needs. Give us a call today and schedule an appointment for your first shred! You'll be glad you did.
Kissimmee, FL Shredding
On-Site Shredding Kissimmee, FL
Scheduled Shredding Service Kissimmee, FL
One-Time Shredding Kissimmee, FL
Hard Drive Shredding Kissimmee, Fl
Legislative Compliance
HIPAA Compliant
HITECH Compliant
GLBA Compliant
FACTA Compliant