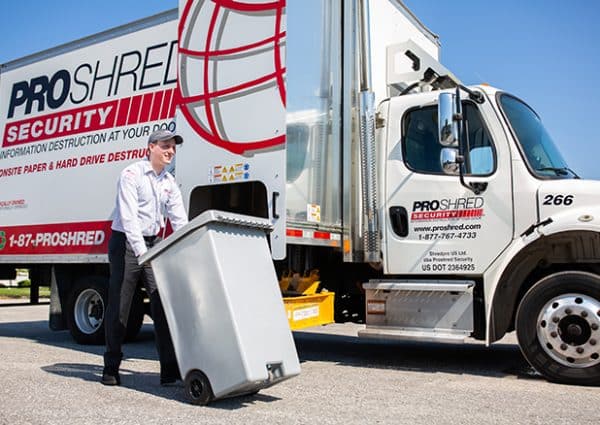 Tax records. Medical files. Court documents. Customer contact information. Business data.
All of these pieces of paper have one thing in common: they contain sensitive information that could be used against you, your business, or your clients. Information given to you in confidence or documents that contain personally identifiable information can pose a great security risk if not disposed of properly. That's where we come in! At PROSHRED® Orlando, we offer secure document destruction and product destruction services to help protect you from theft, fraud, or forgery. Before you throw documents away, consider making use of one of our Sanford paper shredding services. It could save you more money in the long run compared to the financial fallout of a lawsuit or data breach!
Regularly Scheduled Shredding Services for Sanford Businesses
Countless Sanford businesses rely on us as a consistent source of shredding services with our on-going shredding program. With this service, we'll set up a regular schedule to come pick up ol, outdated, and confidential documents from your office to be shred securely on-site. How does this work? First, we work with you to understand the volume of documents your business or organization regularly produces, and how often you will need our services. Then, we supply you with executive consoles or shred bins for your office at no additional cost. Your employees can use these bins to dispose of documents as needed, and no one can open the consoles except for our customer service professionals.
When it's shred day, one of our CSPs will stop by your location with a mobile shred truck. They will collect the documents in a large bin, and the bin will be attached to a mechanical arm on the side of the shred truck. You can watch as the bin is dumped into the shredding machine, and view your documents being pulverized into confetti-like pieces via a video screen on the side of the truck. And that's it! Your documents are mixed in with pieces of paper from other stops on our route, so that no one could reassemble them. The pieces are then recycled into new paper products at a secure recycling facility. Ready to join the many Sanford businesses getting regularly scheduled shredding services? Give us a call today!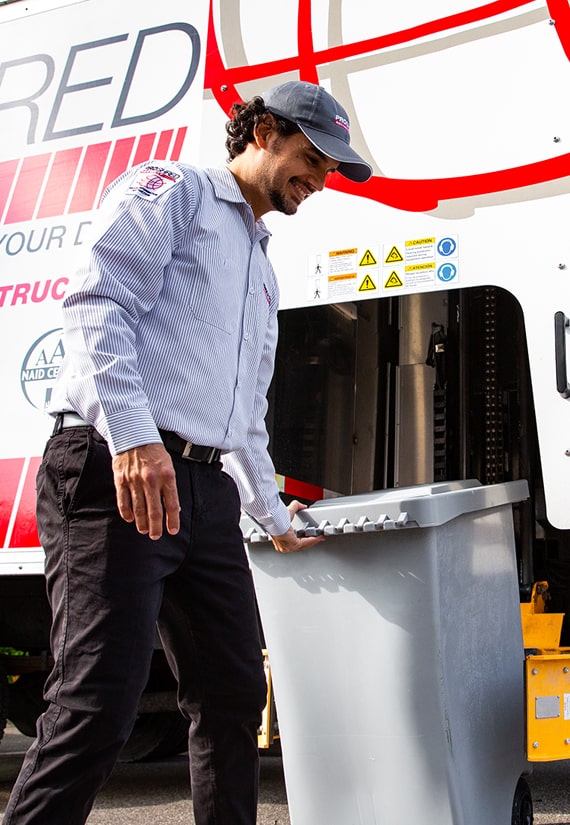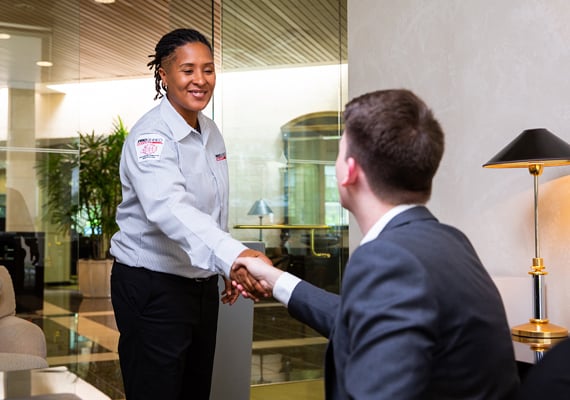 Sanford One-Time Purge Shredding
Whether you're cleaning out your office, looking to downsize to a smaller space, or have a whole storage room full of old files you need disposed of ASAP, there is no job too large or too small for us. A one-time cleanout service is perfect for when you know that you have a lot of documents that aren't useful to you anymore, but that could still potentially contain sensitive information. Sometimes this is information about former clients, or old court cases, or documents that have already been scanned and indexed in a document management system. Whatever the case, you don't want to simply throw those documents away, even though that might seem like the simplest way to dispose of them.
With a purge shredding service, we send a mobile shredding truck to you, so you don't have to load up boxes and take them anywhere. Our customer service professionals will take your documents and shred them quickly and efficiently using state-of-the-art equipment, saving you time, money, and stress. This process is completely secure, and you can rest easy knowing that you not only got rid of a high volume of old documents with no hassle, but that your information can never be stolen or used against you.
Contact Your Sanford Document Destruction Provider Today
At PROSHRED® Orlando, we're more than just paper shredding. We also offer hard drive shredding services and product destruction services to help clients every day in the medical, financial, legal, education, government, military, and other important industries protect their private data. For help cleaning out your office, staying in compliance with privacy legislation, or just keeping on top of the mountains of paperwork your organization generates, contact your go-to Sanford document destruction company today!