June 30, 2022
Ultimate Guide to Preventing Identity Theft (And What to Shred)
In the Age of Information, information overload and paper waste stand at an all-time high. It is estimated that 85 million tons of paper get thrown into the waste bin each year.
That's a lot of potential for document destruction in a given year. In terms of local document destruction, residential neighborhoods are rife with documents of a personal nature. A good portion of this waste consists of documents, like phone and other utility bills, old school papers, bank statements, invoices, tax forms, and other personal documents.
Moreover, there is some overlap with local businesses. That is to say, your average local business probably tosses out more than a few utility bills, project specifications, printing rejects, old client invoices, and more.
It's not an exaggeration to say that most people don't know where to take papers that need to be shredded, whether it be residential or commercial. As a society, it seems we know plenty about how to make paper waste and not so much about disposing of it.
All that's certain is that it's important to properly deal with this paper waste, not only because of the environmental impact but also because of the identity theft issues it can cause.
The Cost of Identity Theft
For the cybercriminal, identity theft is a HUGE business. According to CNBC, consumers lost $56 billion dollars to identity theft in 2021 alone. Almost 50 million people were victims of this type of cybercrime during that calendar year.
About 23% of those crimes consisted of what CNBC calls "traditional identity fraud." In this case, bad actors stole people's information for their own personal gain. Usually, this was secured through incidents like data breaches, and often took the form of credit card sprees or bank account fraud.
Sadly, consumers didn't just lose out on the original theft. They also lost out on overdraft fees and late payments due to the inability to pay. This is one of the secondary aspects of ID theft, according to Experian.
However, the online nature of the pandemic only served to sharpen the cybercriminal's mind. Much of the cybercrime that took place had to do with phishing emails. These bad actors also employed other technologies, like phone tech, to do high-volume robocalling.
This type of ID fraud demonstrates the lengths that bad actors will go to in order to steal personally identifiable information. This includes old passwords and old IDs that people tend to forget about after they're done using them.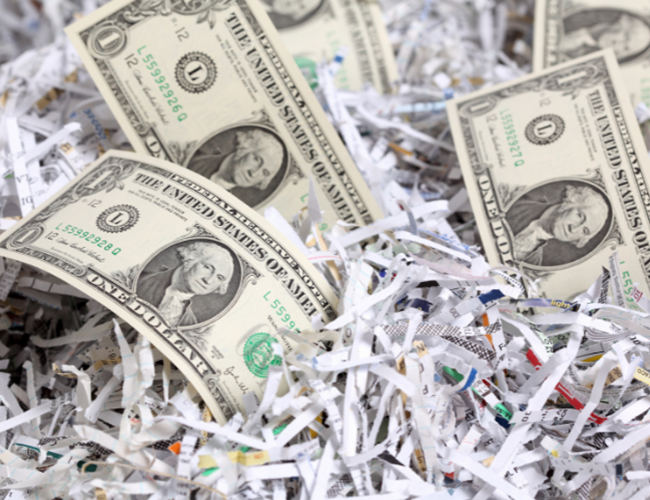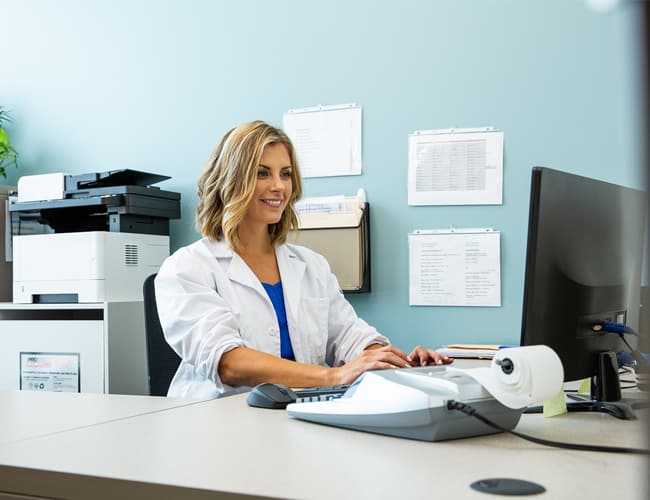 Who are the victims of identity theft?
Complete ID magazine shares some alarming identity theft stats. Kids as young as 16 years old fell victim to ID theft to the tune of almost 10% of them. About 15% of all people have had their personal information compromised. Those who experienced ID theft spent at least seven hours attempting to correct the issue.
Almost 70% of those who have had some form of ID theft don't know how the cybercriminals secured their information. With so many opportunities to interact online, it's easy to see how such a thing would happen (that they don't know how cybercriminals got their information).
On average, people lose almost $1500 to a cybercriminal if they fall victim to cybercrimes. They may get some help from their banks to make up for some of the loss, but a good deal of it comes out of their pockets.
A good number of people who lost money to ID theft make less than $75,000 a year, with just over 10% making less than $25,000 a year. This just goes to show that cybercriminals are equal opportunity offenders. They'll steal from anyone if they think they can make a profit. Rich and poor alike are fair game in this game.
Local Document Destruction: The Emotional Toll of ID Theft
Understandably, this type of crime has not just taken a financial toll on the victims. Nearly 70% of them reported feeling fears about the security of their personal finances. Forty percent said they had trouble sleeping after being victims of cybercrimes.
Another 65% experienced strong emotions, like anger or grief, over the issue. These emotional problems subsequently bled over to these people's personal lives. The toll of the crimes was great, to say the least.
There's a silver lining to all of this. A quick search of the words "shredding near me" indicates that more than 106 million people look for these services a month. This indicates that consumers (and business owners) have started paying attention to this issue.
They are now taking steps to prevent identity theft and other cybercrimes by being smarter about their behavior, which includes proper document destruction. This prevents would-be cybercriminals from accessing some of the most important information about a person.
Residential Paper Shredding: What Documents Should I Shred?
Before you call a document shredding service, it is important for you to gather the items you would like to shred. If you are like most people, you probably don't even know where to start.
The previous sections probably give you a general idea of some of the items that would be of interest to a cybercriminal, though not all of them.
In this section, we will dive deeper into this issue and talk about the types of documents you should shred in order to prevent ID theft. Some of them will be obvious to you. Others will likely be documents that you don't think about as often.
First, let's start with the types of information that would appeal to the average cybercriminal. These include documents that contain:
All your names, including a maiden name
Your mother's maiden name
Your current and previous addresses
Phone numbers
Any account numbers to your bank, online accounts, etc.
Your emails
Your passwords and other PIN numbers
Social security numbers
Your driver's license or state identification
License plate information, DMV info
Kids' and other relatives' names, including contact information
Medical records, including X-Rays, disease, and drug information, etc.
Any kind of sensitive information that could be used to extract money, influence, etc. from you
Where might you find this type of information? In other words, what types of documents should you be looking for as you go through your things?
Here is a list, though it's certainly not exhaustive.
Pay stubs, canceled or voided checks, including payments given to you by your business clients
Expired credit cards that have your full name on them and are still intact
Offers from credit card and other companies to set up lines of credit
Credit card billing statements
Expired driver's licenses, state IDs, visas, and passports
Travel itineraries, travel documents, plane and train tickets, hotel and car service bills
Sales receipts for travel documents, large purchases, etc. (These might have credit card info on them. They may also have name, rank, serial number, etc.)
Old license plates
Utility bills, like the phone bill, cable bill, the electric bill, etc.
Medical bills, invoices, etc. Paid bills are the most valuable.
Any legal documents, like divorce papers, estate documents, deeds to your house, car titles, etc.
Report cards and resumes
Old photos
Family records, like genealogy information, parent/teacher conference stuff, etc.
Additionally, you should be aware of online information phishing schemes. In recent years, there have been "polls" going around social sites, like Facebook, that ask you for information, like your middle name, your first-grade teacher's name, your first pet's name, your first car, etc.
Be aware that these types of information are the types of secret questions that your bank and other institutions will ask you if you lose your password. They seem like fun games, but the effects they can have on your personal security are anything but fun as cybercriminals figure out how to access your bank account using your secret questions (for example).
Other Items That Can Be Compromised
It's fair to say that we live in a dual world nowadays. Much of it is online but there is also the hardware you require to run your life. That is you have items in the 3D world that can help cybercriminals.
This can include items like old phones, computers, laptops, etc. You may think that you've erased all the information from these devices, but they're built to last and to survive data loss. In other words, your erasing attempts may not have been as effective as you think.
The hard drives of these devices hold valuable information. Fortunately, technological advances now allow you to destroy these items so that there's no chance that the information on them will wind up in the wrong hands.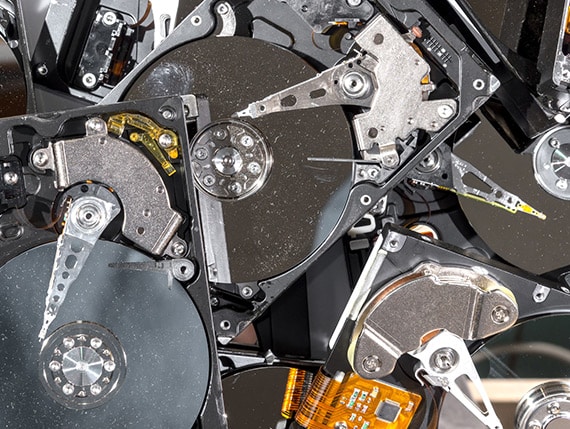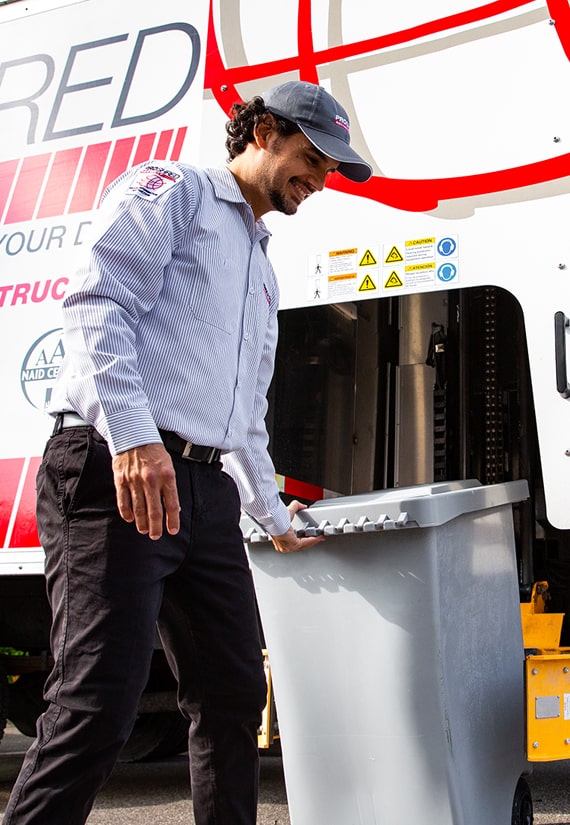 Document Destruction: How to Shred Your Documents
If you've ever worked in an office at all, it's likely that you've seen the average paper shredder. It's usually about trashcan size and can accommodate an 8.5 X 11-inch piece of paper (or small stacks of them).
You feed the documents that you want to be shredded into the shredder. These machines produce strips of paper that are a little like paper spaghetti when the process is all done. Unfortunately, the ambitious cybercrook is all too willing to put the spaghetti back together again until he or she has your intact information. It just takes some time and a bit of patience.
A more secure way to do it is to hire it out. Professional shredders have large trucks that come specially equipped with the right technology to destroy these documents completely. If you have a need for large amounts of paper to be destroyed, then this might be a good way to go.
If this is outside of your budget, then you may want to consider a smaller, but no less effective means of document disposal. You can make arrangements to drop your items off at a drop-off shredder.
These facilities usually allow you to observe the company's employees as they shred your documents. This serves to reassure you that your documents are done away with properly. It reduces the worry you may feel that your personal information may find its way into the possession of a cybercriminal.
Final Thoughts on Orlando Shredding Services and ID Theft
It's not enough just to throw away your old papers and hard drives. It's important to destroy the information on them so that cybercriminals can't use it to gain access to your personal information. While taking steps like changing your passwords helps, it's also important to deal with the issue in the three-dimensional world, so to speak.
That means if you have physical copies of personal documents or extra hard drives hanging around, then you should also contact a document shredding service about taking care of your paper and digital waste.
If you need a document shredding service, contact us today to learn how we can help you dispose of your paper and digital waste.