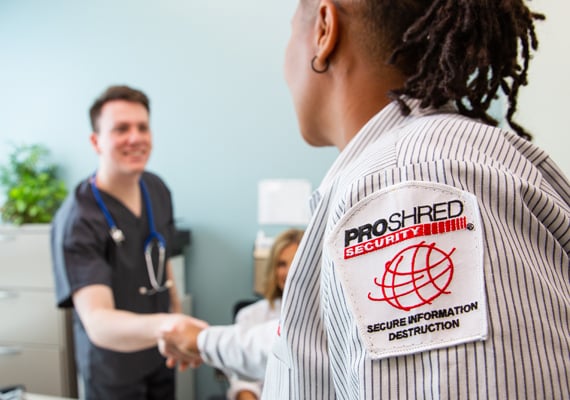 PROSHRED® Philadelphia is the best choice for professional shredding services. Exton paper shredding is important for all local business, as Exton strictly follows information security and data protection laws such as HIPAA. These laws require businesses to securely destroy data that contains personal and confidential information, and many businesses choose an Exton paper shredding company for these services.
Exton Paper Shredding
Paper shredding is critical for all businesses and residents. At PROSHRED® Philadelphia, we offer three main shredding services:
On-going Shredding - Which is most effective for larger businesses in need of shredding services at their location on a recurring, scheduled basis.
One-time Shredding - Where cleanout or purges are utilized to get rid of old documents on an annual or one-time basis.
Drop-off Shredding - Designed for smaller companies who have low volumes of paper that can be delivered to our location during business hours.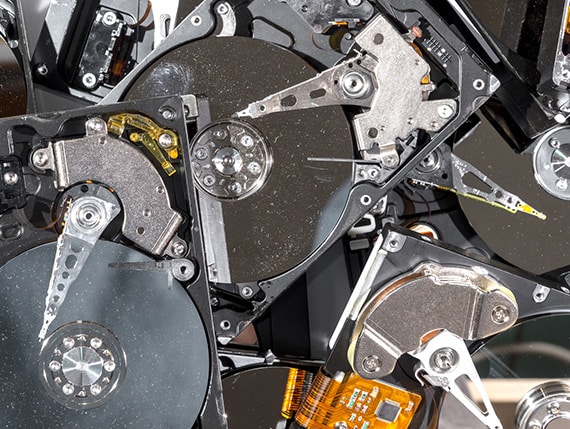 Hard Drive Destruction
Hard drive destruction is required for businesses when retiring old computers or other electronic devices. Hard drives store data even after all the files have been deleted off your computer, and the only way to protect your information is to destroy your hard drive. Local businesses understand the importance of protecting their business, customer, and employee data and choose PROSHRED® Philadelphia for their Exton hard drive shredding services.
Which Industries Need Document & Hard Drive Shredding?
Businesses deal with confidential data every day. Companies in the legal industry to the healthcare industry and everything in between must protect this information to meet state and federal regulations. In following these laws, businesses are also protecting their customers' confidential data and ensuring a certain level of trust is maintained.
PROSHRED® Philadelphia often works with the following industries to shred the specified items:
Business - Companies in the business industry must shred documents that contain information such as account passwords, business plans, customer information, and supplier data.
Medical - Healthcare businesses and other medical offices are required by law to shred medical records and other documents that contain protected health information.
Financial - Financial companies work with an individual's most confidential information, such as bank numbers, tax records, and more. Document shredding is crucial in this industry.
Legal - The legal industry requires heavy paper usage along with various electronic legal files, all of which are necessary to destroy.
Home Office - Confidential information is not limited to the workplace; it is found in your home, too! Home office shredding keeps your information secure!
Residential - Entrepreneurs and other business professionals who work at home can utilize a residential shredding service to protect their business and personal info!
Your business can trust the team at PROSHRED® Philadelphia to handle your sensitive paperwork and confidential records with the highest standards. Our data security specialists understand the importance of shredding for local businesses and residents. Our Exton paper shredding company is certified and offers other shredding services including product shredding and electronics and media destruction. Keep your business secure and organized. Call PROSHRED® Philadelphia today at 1-484-323-2100.
Exton, PA Shredding Services
On-Site Shredding in Exton, PA
Scheduled Shredding Service in Exton, PA
One-Time Shredding in Exton, PA
Drop-Off Shredding Location in Paoli, PA
Legislative Compliance
HIPAA Compliant
HITECH Compliant
GLBA Compliant
FACTA Compliant