Philadelphia Paper Shredding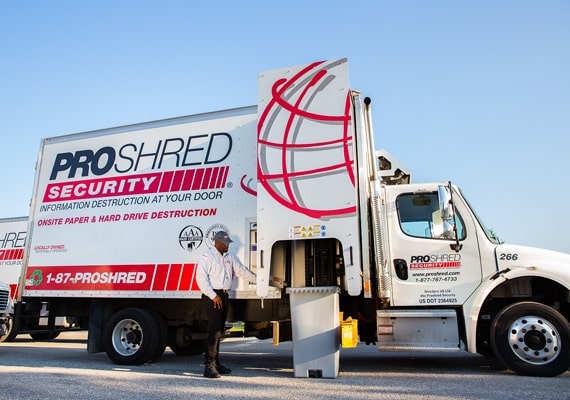 PROSHRED® Philadelphia is one of the most trusted paper shredding companies in all of Pennsylvania. While businesses are growing and collecting more information, it's important your company is securely handling its documents. Our paper shredding company destroys your confidential materials, reducing the risk of identity theft and other security threats. We are dedicated to providing your business with a convenient, affordable, and secure Philadelphia paper shredding service.
Paper Shredding for Philadelphia Businesses
Professional paper shredding is vital for business security. As one of Philadelphia's top paper shredding companies, PROSHRED® Philadelphia provides professional shredding services that fit the needs of your business. Our paper shredding options include on-going shredding services, one-time cleanout or purge services, and drop-off shredding services.
On-going Paper Shredding – Designed for larger companies who need routine document destruction on a daily, weekly, or monthly basis.
One-time Paper Shredding – Perfect for annual purges of documents or move-out services. Works for companies who need a shredding service, but do not need on-going shredding.
Drop-off Paper Shredding – Designed for our smaller customers where it is more convenient to simply bring documents to our location for shredding.
Philadelphia Plant Based Shredding
Designed for large shredding projects, the benefits of Plant-Based Shredding are endless. With a plant-based shredding service, you can shred papers, various products, and other materials all at the same time. By not worrying about separating your materials, you are able to save time and money with your shredding project. Plant-based shredding is easy, convenient, safe, and specifically designed for larger shreds. By offering one of the only plant-based shredding facilities in Pennsylvania, PROSHRED® Philadelphia is among one of the leading paper shredding companies in the state.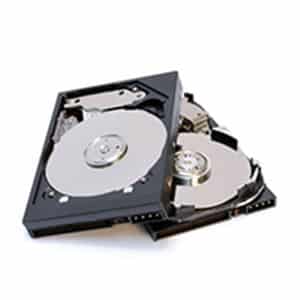 Philadelphia Hard Drive Destruction
Hard drive destruction is essential for business confidentiality. Because files stored on a computer are not permanently deleted until the hard drive is destroyed, it is critical your business uses a Philadelphia hard drive destruction service. The only way to ensure information on your company computers or other electronic devices are removed properly and are permanently inaccessible is through hard drive shredding. PROSHRED® Philadelphia is dedicated to providing your company with a friendly, fast, and efficient hard drive shredding service available on-site at your location! All electrical components will be recycled after they are destroyed, and you will receive a Certificate of Destruction.
What Documents Should I Shred?
PROSHRED® Philadelphia works with businesses across all industries to destroy various files to protect your company's security. We often shred the following files:
Business Records – Items that include account passwords, business plans, company numbers, and more
Medical Records – Any documents or materials that contain "protected health information" which is used to identify an individual
Financial Records – Objects such as loan applications, credit and bank account statements, insurance files, and more
Legal Records – Items like court papers, invoices, and other legal documents that should be handled with safety
Home Office Files – Documents that contain self-identifying business or personal information, like phone numbers, card numbers, and more
Residential Files – Items found at home, such as medical bills, bank or credit card statements, insurance papers, and more
PROSHRED® Philadelphia understands the importance of hard drive and paper shredding for Philadelphia businesses & residents. Our team is ISO 9001 Certified by NSF-ISR and NAID AAA certified. Our other Philadelphia shredding services include product destruction and electronic media destruction. Keep your business secure by scheduling a service today! Call 1-484-323-2100
Philadelphia, PA Shredding Services
On-Site Shredding in Philadelphia, PA
Scheduled Shredding Service in Philadelphia, PA
One-Time Shredding in Philadelphia, PA
Drop-Off Shredding Location in Paoli, PA
Legislative Compliance
HIPAA Compliant
HITECH Compliant
GLBA Compliant
FACTA Compliant