King of Prussia Shredding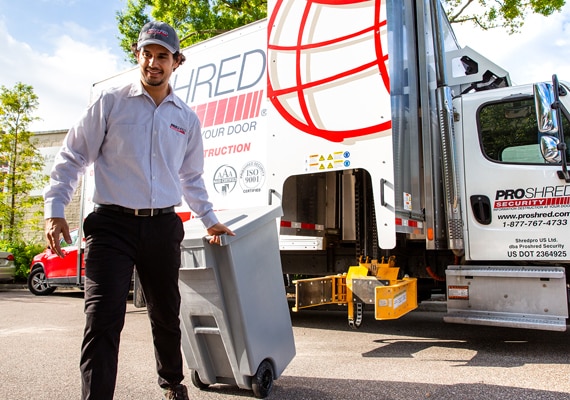 King of Prussia, PA, Document Destruction Services
King of Prussia, PA is perhaps best known for the King of Prussia Mall, the largest shopping mall in the entire nation. The luxury nature of the mall and the sheer variety of shopping experiences it offers speaks to the diverse interests and personalities of the residents of this town.
The people here value their individual tastes and independence, and that includes the services they use to protect their personal information. When they're in need of the very best in King of Prussia document destruction, residents turn to the personalized services they get through PROSHRED® Philadelphia.
Information Destruction
Every business, and many individuals, have the need to dispose of confidential information. In a world that's rife with identity theft and reputation management, it's becoming increasingly important to protect the confidential information of your clients and customers and your clients, as well as to protect your business from unscrupulous individuals.
With PROSHRED®'s document destruction services, you can be absolutely certain that your information is secure and protected. Not only will we destroy your old sensitive documents and files completely so that they cannot be reassembled, we'll issue you a certificate of destruction to prove that you're safe and in compliance with all information security laws.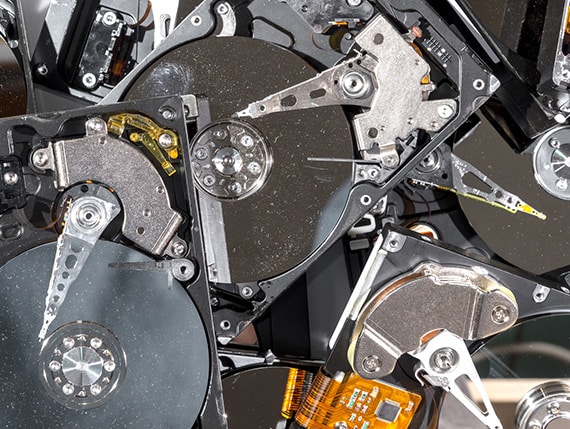 Hard Drive & Electronic Devices Destruction
Shredding paper files is one thing, but what about your old hard drives, flash drives and electronic devices? PROSHRED® King of Prussia can handle those as well. Our high-tech shredding trucks can handle hard drive destruction just as easily as paper.
Watch us utterly destroy your electronic devices so that even a dedicated hacker can't pull the information off of them. Destroying your hard drives is far more secure than wiping and reformatting, and your customer and employee safety is worth it.
Any Job, Any Size, Your Place or Ours
We have one driving goal at PROSHRED®, and that's for you to be completely satisfied with the services we provide. That's why we tailor everything we do to our customers' exact specific needs, and service when and where you need us!
Whether you want to bring a single box of files to us for destruction, or you need us to bring our shredding trucks to your facility for regular ongoing shredding services, we can develop a service plan that matches your requirements. We even allow you to watch the entire process so you can have confidence that your information is taken care of with sensitivity and confidentiality every step of the way.
Eco-Friendly Recycling
We also believe in giving back to the environment in an increasingly green world. Whether its paper files or electronics, we'll take the remnants of your files or the raw materials from your devices, and see that they're delivered to a local recycler to be reused in new products, rather than just sitting in a landfill. With PROSHRED®  you're not just getting great security, you're doing your part for the world!
For more about PROSHRED®'s King of Prussia document destruction, or to schedule your job, call our customer service reps at 1-484-222-3549 today.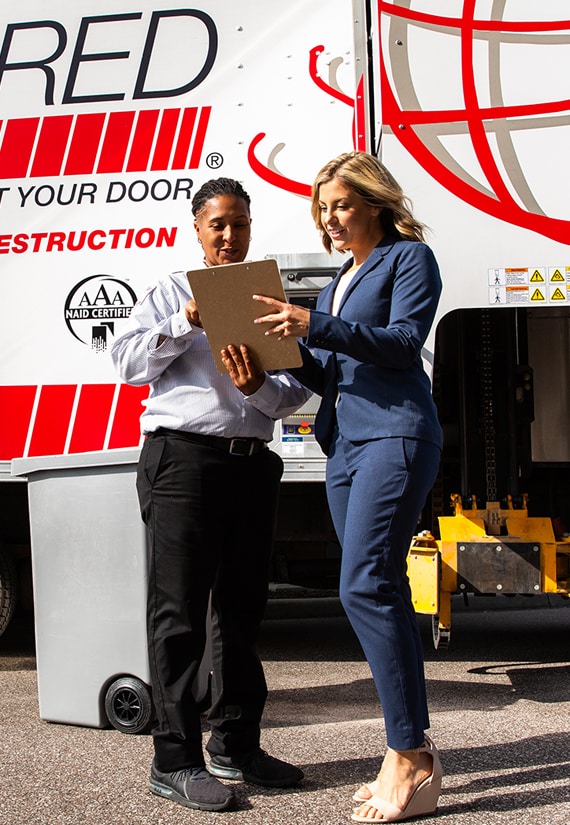 King of Prussia, PA Shredding Services
On-Site Shredding in King of Prussia, PA
Scheduled Shredding Service in King of Prussia, PA
One-Time Shredding in King of Prussia, PA
Drop-Off Shredding in Paoli, PA
Legislative Compliance
HIPAA Compliant
HITECH Compliant
GLBA Compliant
FACTA Compliant