Villanova Paper Shredding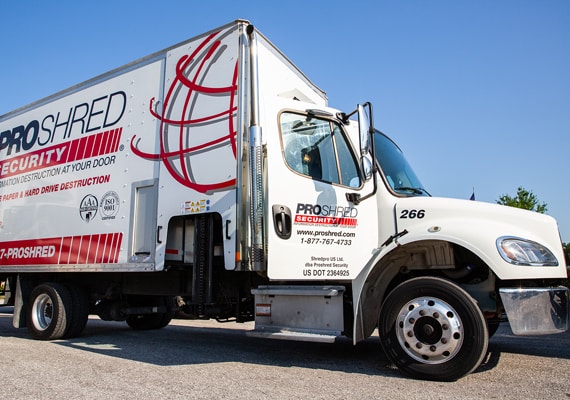 Villanova is a historic town and home to several colleges and local businesses. The team at PROSHRED® Philadelphia is dedicated to improving the information security of these organizations and companies. We are honored to serve the community by providing secure, affordable, and convenient paper shredding and hard drive destruction services.
Professional Shredding Services
Providing professional shredding services to the businesses in Villanova is a task we do with pride. We always make our clients' security a priority. This is why we use the most advanced shredding equipment available in the industry to do the job right, and in a way that easily fits into your schedule. Our mobile shred trucks use the highest level of security during each shred, and they can conveniently travel to your location and shred your materials right outside of your company doors.
Many local businesses in Villanova have chosen PROSHRED® Philadelphia to properly handle their document destruction and hard drive shredding needs for many reasons. Growing a  business requires vendors you can count on. That is why our staff is as dedicated as you are. This type of forward-moving attitude is why our clients continue to trust and refer others to our company.
Additionally, PROSHRED® Philadelphia ranks among the top shredding companies in the town because we offer much more than just paper shredding. When you schedule a paper shredding service, you can also schedule a hard drive destruction service, product destruction service, document scanning service and more!
Document Destruction You Can Count On
In addition to a dedicated team, PROSHRED® Philadelphia is known for our sustainability efforts. After each paper shredding service, all shredded material is taken to a local recycling center. You will receive a notice at the end of the year documenting how many trees you saved by partnering with our company.
Most importantly, our team provides several paper shredding options for your company to choose from. Each service is designed differently to meet your specific paper shredding needs.
On-going Paper Shredding – Offered on a daily, weekly, or monthly basis for larger companies who need routine document destruction.
One-time Paper Shredding – Available for both small and large shredding jobs for those who need a single shred
Drop-off Paper Shredding – Perfect for residential customers or small businesses where it is more convenient to drop-off materials than utilize a mobile shredding truck.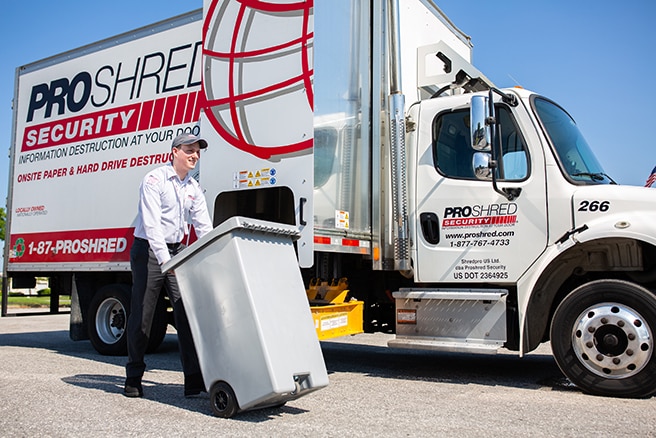 Top Villanova Paper Shredding Companies
PROSHRED® is your partner in secured Villanova shredding services. Our professional approach and friendly team have helped us to earn an exceptional reputation as a leader in mobile shredding. We are proud to provide your community with secured paper shredding and other information destruction services.
As a distinguished ISO 9001 Certified by NSF-ISR and NAID AAA certified shredding company, PROSHRED® Philadelphia stands a leader in professional document destruction. We are locally-owned and operated; which means we truly care about our customers. You can trust us for secure document destruction. Call today to learn more or schedule a service.
Villanova, PA Shredding Services
On-Site Shredding in Villanova, PA
Scheduled Shredding Service in Villanova, PA
One-Time Shredding in Villanova, PA
Drop-Off Shredding Location in Paoli, PA
Legislative Compliance
HIPAA Compliant
HITECH Compliant
GLBA Compliant
FACTA Compliant