Walk-in Shredding and More!
At PROSHRED® Baltimore we offer onsite purge paper shredding, regularly scheduled shredding, product destruction, and hard drive destruction services in addition to our walk-in shredding service. Give us a call or get a quote today!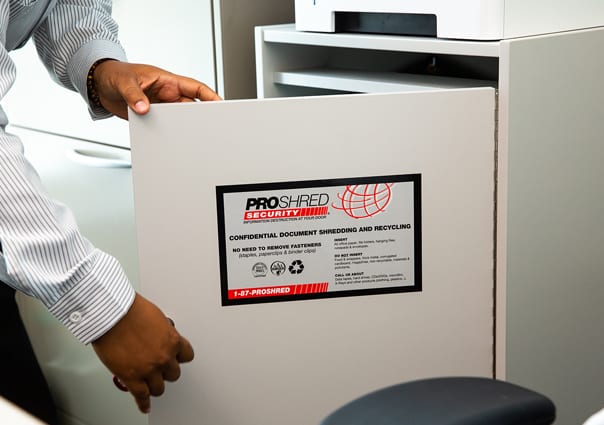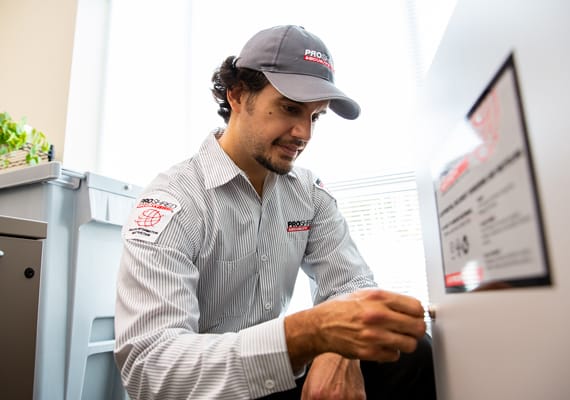 Onsite Purge Shredding, Regularly Scheduled Shredding, Hard Drive Destruction and More
We are an industry leader in document destruction services including but not limited to onsite purge shredding for documents, onsite destruction of hard drives, product destruction, electronics destruction, and walk-in shredding. We also offer onsite residential shredding for your home office needs! Whether you have a few boxes or a few thousand, we can provide secure, affordable and convenient shredding options to satisfy your information destruction needs.
Shred Documents the Same Way Big Business Does
With PROSHRED Baltimore's on-site shredding the majority of our shredding process is using our cutting-edge shred trucks. Our trucks are equipped with state-of-the-art security cameras that capture the entire shredding process. With this feature, you have the opportunity to witness the secure destruction of your confidential documents firsthand.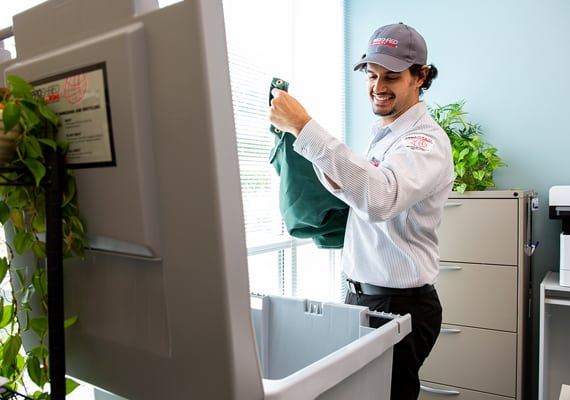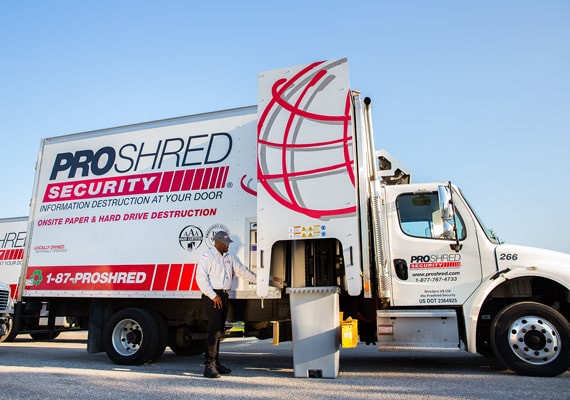 What Type of Documents Should You Shred?
PROSHRED® Baltimore's drop-off shredding service is tailored to cater to the unique requirements of our local home-based businesses and residential clients. We understand the importance of safeguarding sensitive information, which is why we offer this convenient drop-off shredding service. Below are a few examples of documents that may contain confidential data and necessitate shredding:
| | | | |
| --- | --- | --- | --- |
| Bank Statements | Brokerage Reports | Job Applications | Profit/Loss Statements |
| Tax Records | Credit Card Statements | Legal Documents | Signatures |
| Cancelled Checks | Financial Reports | Medical Records | Social Security Numbers |
| Confidential Letters | Insurance Policies | Pay-stubs | Tax Records |
Residential Information Security Containers (RISCs)
PROSHRED® Baltimore's Residential Information Security Containers (RISCs) are central to any personal or home-office shredding program. RISC boxes act as a convenient central repository labeled with useful information about shredding residential and home office materials. By having a single designated location to collect and keep confidential papers ready for disposal, individuals immediately start to maintain a system for ensuring their security. RISC boxes are available at our PROSHRED®Baltimore office.