Hard Drive Destruction in Baltimore
Businesses large and small, as well as Baltimore residents, store a lot of sensitive data in electronic formats. Whether you use a cloud-based system or another form of data storage, it's likely you backup your computer files onto a hard drive as an added layer of security. But when your computer or other device has reached the end of its life cycle, it's important to destroy the associated hard drives in order to prevent electronic data theft.The easiest and most effective way to protect your sensitive digital information is with a hard drive shredding service. As one of Baltimore's most trusted local shredding companies, PROSHRED® Baltimore ensures secure mobile hard drive destruction in your area.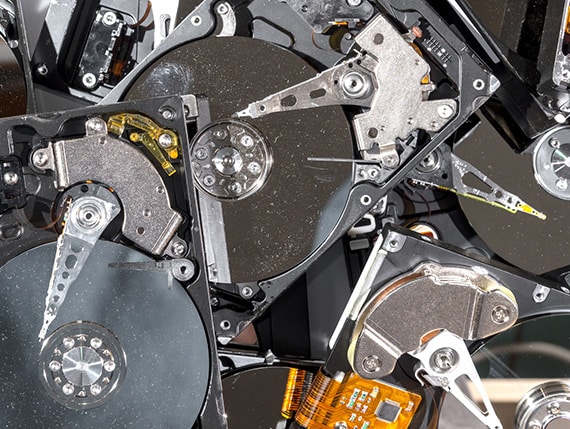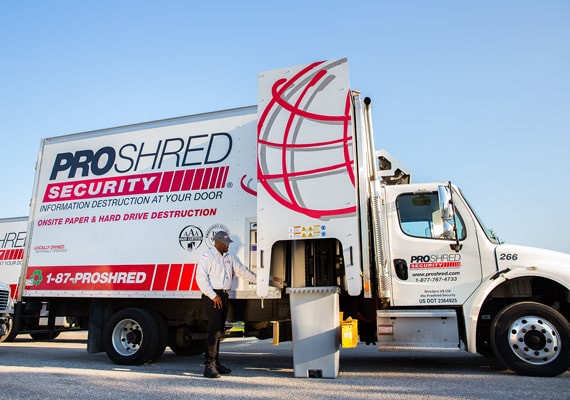 Why is Hard Drive Shredding Necessary?
The importance of shredding paper records and files has long been understood: shredding renders documents unrecoverable, so that the information they contain cannot be used against your company. If you regularly use shredding services to protect your business, client, and employee information, the same attention should be given to hard drives. This is because hard drives can be used to access information even after they've been wiped: Even "deleted" information leaves behind traces on hard drives that data thieves can access if the physical device is not destroyed properly. Our hard drive destruction process physically obliterates the hard drive, making the retrieval of any files impossible and ensuring your records stay permanently erased.
How to Schedule Hard Drive Shredding Near You
If you live in the greater Baltimore area, PROSHRED® Baltimore is at your service for on-site hard drive shredding. When you schedule on-site hard drive shredding, our customer service professionals will arrive at your location with one of our state-of-the-art shredding trucks and perform the hard drive destruction right before your eyes. It's the only guaranteed way to permanently erase digital information from your physical devices, with the added benefit that you never have to worry about transporting the electronics for disposal. Just like with our mobile paper shredding services, we come to you! We also provide you with a certificate of destruction, a document that proves your hard disk drives were shredded, for you to keep as a record.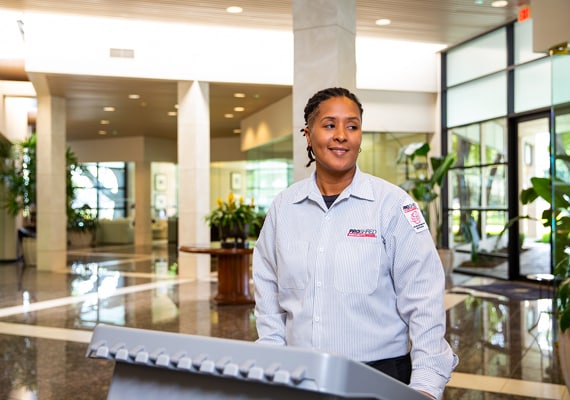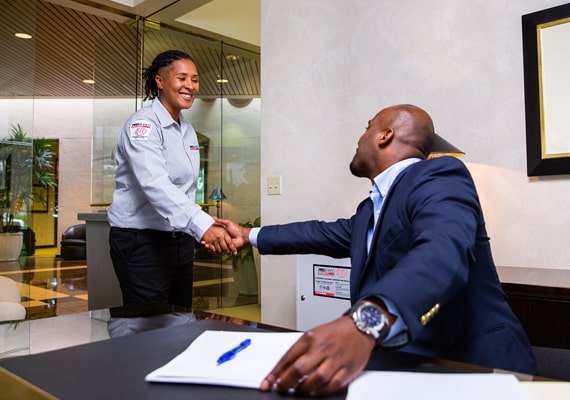 Hard Drive Shredding Trucks
We rely on highly technical shredding equipment to completely destroy your hard disk drives. Our mobile hard drive shredding trucks are equipped with industrial shredders, which use cross-cut shredding and other capabilities that home shredders don't have in order to render the hard drives non-functional. For your convenience, we can perform our hard drive shredding services at your location using one of our trucks, or we can pick up your electronics and take them to our facility for off site shredding. Along with hard drives, we can also securely destroy products and uniforms, as well as shred papers and files using either one-time or on-going shredding services.
Electronic Waste Recycling
Not only is throwing away your old hard drives and electronics risky for your information security, but it can also be bad for the environment. That's why PROSHRED® Baltimore recycles all of our electronic waste through trusted local recycling partners in the Baltimore area. Our business is committed to protecting the environment, and we take this responsibility seriously. We also follow all applicable federal and state environmental regulations to ensure we can protect your data while maintaining a net-zero or positive impact on the environment.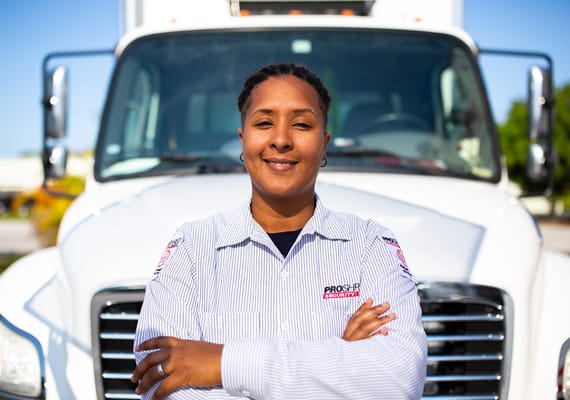 Get a Quote for Hard Drive Destruction
Whether you have personal electronics to dispose of or an entire office full of outdated computers, PROSHRED® Baltimore offers affordable on-site hard drive destruction solutions for all types and sizes of business. Prices are based on the amount of materials. Contact us to get a quote today.
Frequently Asked Questions About Hard Drive Shredding
Deleting files is not enough: PROSHRED® Baltimore uses a secure, state-of-the-art onsite shredding truck to destroy your computer hard drives. Give us a call today to learn more about our secure mobile hard drive shredding service.
If you are using an onsite hard drive destruction service from PROSHRED® Baltimore, the process is quick and secure. Each hard drive takes just seconds to be fed through our shredder, rendering the data irrecoverable.
Hard drives can be securely destroyed, which protects you or your organization's confidential data. Call PROSHRED® Baltimore today for more information about our onsite hard drive shredding services.
PROSHRED® Baltimore is the one-stop-shop for all of your hard drive shredding needs. We offer both onsite, pick-up, and drop off shredding services. Call us today at 410-242-9224 for more information!