Residential Shredding Services
With personal identity theft and corporate espionage emerging as two of America's fastest growing crimes, PROSHRED® Balitmore has developed convenient residential document shredding services that reduces the risks associated with disposing of personal and home-office confidential material.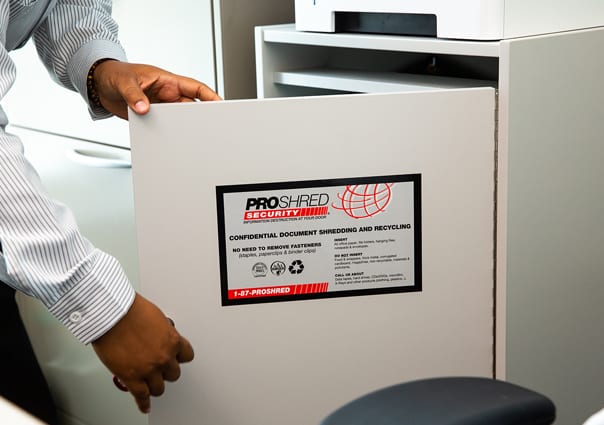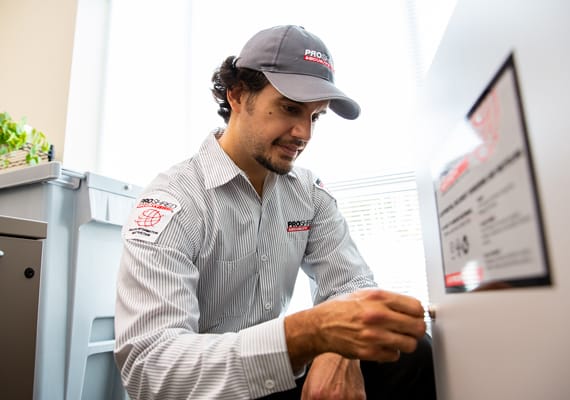 Residential Shredding Services
Once you have collected your unwanted confidential information in RISC or file boxes, PROSHRED® Baltimore provides several alternatives for having your residential documents securely shredded. Customers can have their confidential documents shredded on-site on their premises; they can use our office drop-off service; or alternatively, they can participate in one of our ongoing community shredding events.
Multiple Shredding Options
Although our on-site residential shredding service is available for jobs of all sizes, a minimum charge per visit will apply and we recommend customers have enough volume to make each shred as cost-effective as possible. If customers prefer, they can deliver sensitive documents to a local PROSHRED® Baltimore office, where they will be collected, destroyed and recycled.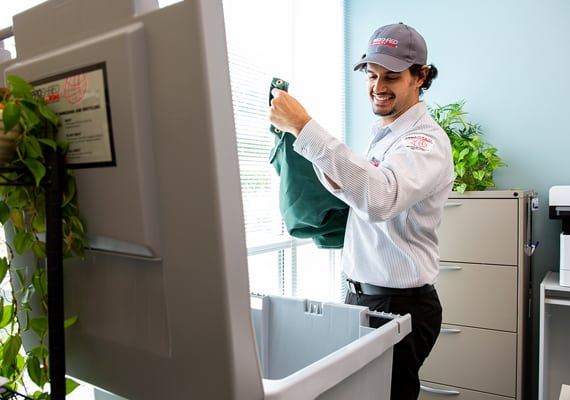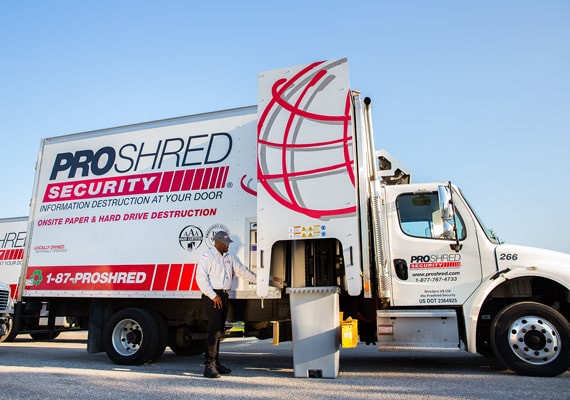 Residential Shredding Option
Additionally, our local PROSHRED® Baltimore offices conduct regularly scheduled shredding events offering secure destruction of confidential documents for residents and home-office workers. Using one of our state-of-the-art on-site mobile shredding trucks, we host events in central areas to which customers can personally deliver their materials. These events offer consumers a secure, environmentally conscious and community-friendly system for disposing of sensitive information.