Shredded Paper Recycling
We take environmental responsibility seriously at PROSHRED® Baltimore, and we are dedicated to reducing our carbon footprint as much as possible while continuing to support recycling efforts in our area.
Our Washington D.C. and Baltimore document destruction services not only destroy paper documents safely on-site and at our facility, but also 100% of the shredded paper is recycled and turned into new paper products. Between our two locations, we recycle over 5 million pounds of paper each year, conserving thousands of trees, millions of gallons of oil and water, and hundreds of cubic yards of landfill space.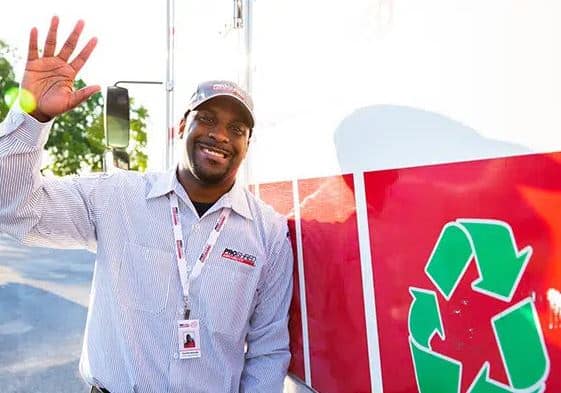 More Than Just Shredding
We're more than simply a secure document shredding company. We partner with a local paper recycling plant to give all of our shredded material a second life and to help stimulate the economy.
We begin by shredding your unwanted and out-of-date papers. Our mobile shredding trucks use cutting-edge technology to cut your paper documents into tiny, indestructible pieces that can't be reassembled. Our shredding machines' high speed and efficiency allow us to process hundreds of pounds of paper in a matter of minutes.
When our trucks return to our secure warehouse, the shredded paper is compacted into huge bales and sent to our local recycling center. Staples and other foreign materials are then removed, and the recycling process begins! Recycled paper is used to manufacture new paper items such as paper towels.
Benefits of Paper Recycling
When you have your paper documents destroyed and recycled through PROSHRED®, you're not only reducing the amount of waste that exists in our landfills. You're also protecting yourself, your company, your medical records, your financial information, or any other sensitive data from being misused by individuals who may do you harm. Tossing papers in the garbage might leave you exposed; but by utilizing a paper shredding service that specializes on continuous shredding practices, you can maintain control over secure document destruction while having no extra stress on yourself or your organization.
Shredding your documents yourself may be a costly and time-consuming endeavor. However, with the help of professional on-site shredding services, you can benefit from lower rates as well as more convenient services. All you have to do is reserve a time and day to pick up and take away your shredded materials from our secure shred bins or consoles. We'll come to your location to shred the papers onsite when it's time to trash them. You may even observe how our state-of-the-art mobile shred trucks demolish your sensitive paperwork. Get rid of the old-fashioned paper shredder that takes up staff time and resources, and outsource this essential service to PROSHRED® Baltimore. Your wallet and the environment will thank you!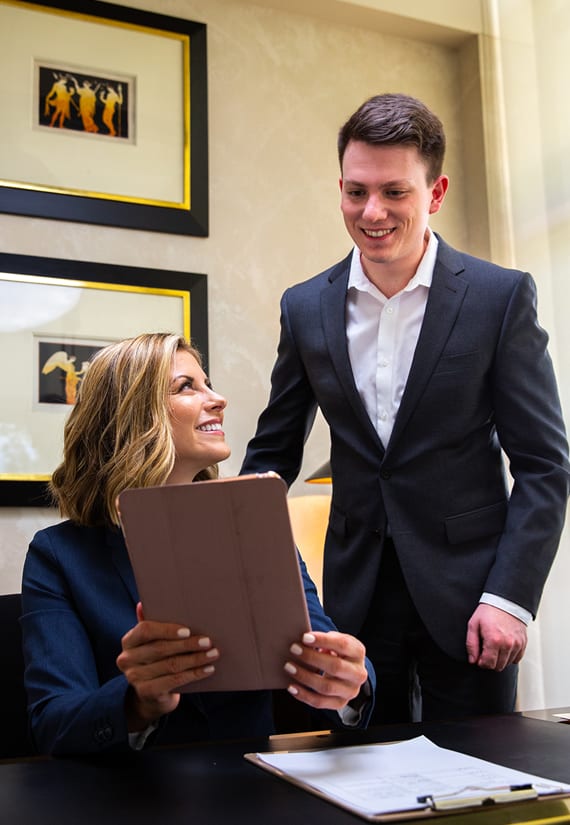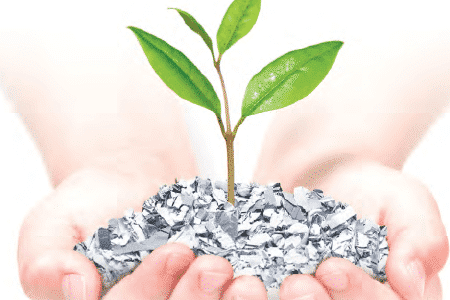 Ask About Our TreeSaver Environmental Certificate
One of the most attractive features of recycling shredded paper is telling our customers how many trees they have protected each time they utilize our services. At the end of the year, our clients are given a TreeSaver Environmental Certificate that displays the number of mature trees you saved by utilizing our secure shredding and recycling solutions. Recycling one ton of paper saves approximately 17 trees!
Are you looking to become a more environmentally responsible and secure business? Get in touch with us to find out about our shredding services and get a price estimate!