Regularly Scheduled Shredding Service
Baltimore Scheduled Mobile Document Shredding
With our regularly scheduled shredding service, we design a customized security program to ensure that your confidential documents are continually destroyed securely onsite. PROSHRED® Baltimore doesn't bind clients to contracts; rather, we deliver a dependable service tailored to meet the level of security and accountability that's required for each job.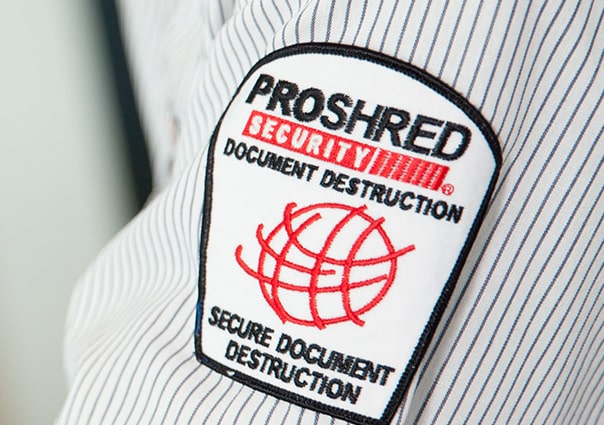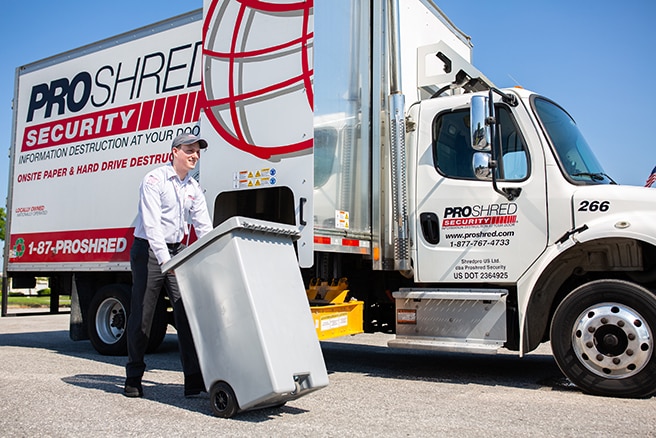 On-site Shredding Solutions
PROSHRED®'s secure on-site shred service brings flexibility and convenience to paper shredding tasks. With Baltimore scheduled mobile document shredding, one of our state-of-the-art mobile shred trucks will come to your location and shred your confidential papers on the spot, so you don't have to load up boxes or travel to a shredding facility. Our customer service professionals never directly handle your documents, and you can watch the shredding process on a screen mounted to the side of the truck. All of these steps create an added element of security and peace of mind for our valued customers.
Shredding Plans Tailored to Your Business
When you call PROSHRED® Baltimore, we work with you to determine your security needs and create a program that works for you. This may include a visit to your location, where we can decide how many shredding bins your office will require. We determine the number of containers or consoles by the density of your physical office space and the number of staff working in the surrounding area. In addition, we estimate the volume of sensitive and regular documents your office needs to dispose of.
Whether you have one employee or thousands, we design a document shredding service that's carried out on a daily, weekly or monthly routine; whichever schedule meets your needs. Our service specialists and internal software systems guarantee a timely and reliable on-site shredding service.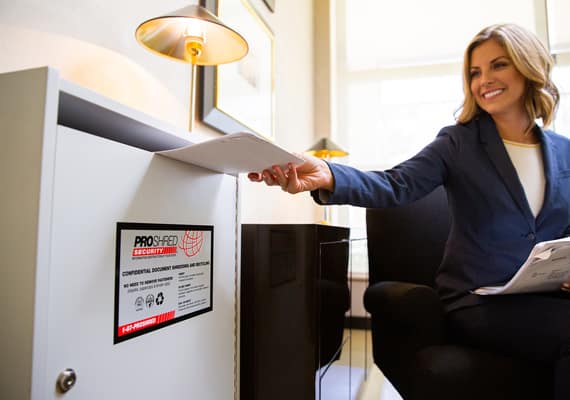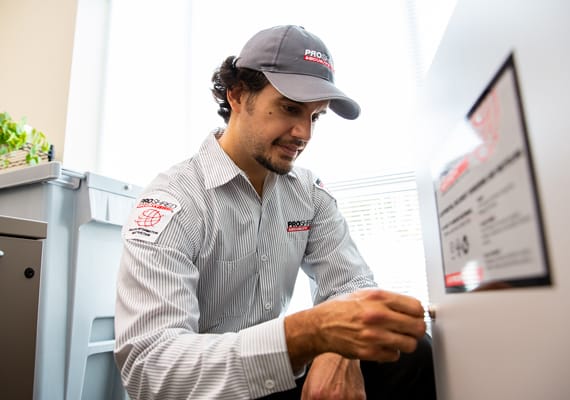 Benefits of on-site shredding works:
You choose how often you need our service, whether it be daily, weekly monthly, or every other month.
We deliver the appropriate number of locked security containers to your office.
No need to remove staples or paper clips.
On your scheduled service day, our certified destruction specialist will empty the contents of each container into our state-of-the-art mobile shred truck.
You can witness the destruction of your documents.
You will receive a Certificate of Destruction for your records.
Yes, all shredded paper is recycled.
We can provide annual environmental impact statements.
PROSHRED® Baltimore Scheduled Shredding Improves Efficiency
Commercial shredding machines often used in office buildings are an inefficient and costly way to dispose of sensitive documents. These machines can be expensive to procure and maintain, are loud and messy, and produce shred sizes that are not up to par with security standards in many industries. They also take valuable manpower away from other tasks, and place your company's security in the hands of employees who may not be trained to deal with sensitive information. PROSHRED® Baltimore's ongoing shredding services have helped thousands of businesses improve efficiency through streamlining shredding processes. You'll also save money in the long run with our reasonable pricing; and there are no additional taxes, fees, or surcharges.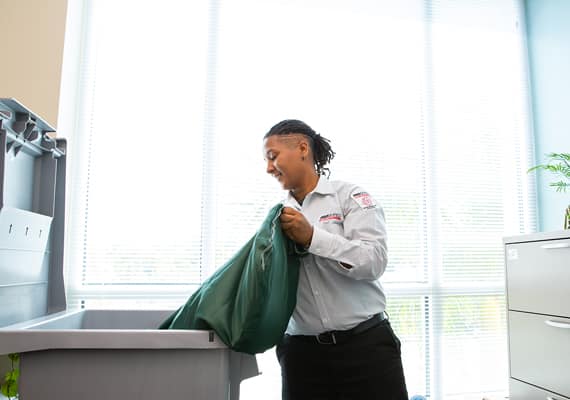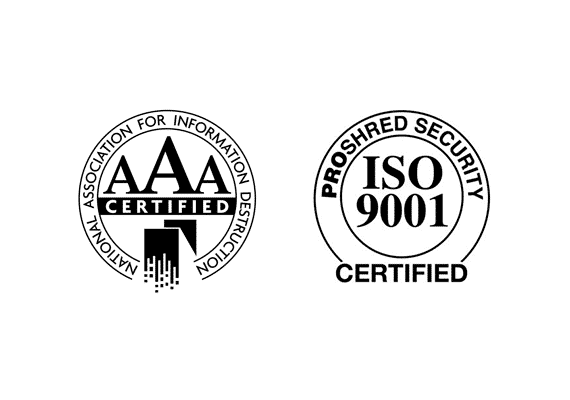 Local Management And Compliance
PROSHRED® Baltimore is locally owned but nationally operated under a well-recognized national brand. We go above and beyond to comply with ISO 9001 and NAID AAA standards and ensure our mobile document shredding process is as hassle-free as possible for all of our clients.
PROSHRED® Baltimore Offers Convenient On-Going Shredding Service
Reduce the stress of taking care of document disposal yourself when you schedule on-going shredding services with PROSHRED® Baltimore. Our mobile paper shredding can be easily tailored to your business's needs and schedule, with hassle-free on-site shredding and friendly service. Increase efficiency by getting rid of clunky office shredders and take advantage of quick, reliable, and secure document shredding from PROSHRED® Baltimore.
Frequently Asked Questions About Ongoing Shredding Services
Onsite document destruction is the most secure form of document destruction. When you use an onsite provider like PROSHRED® Baltimore, which has a AAA rating from the National Association for Information Destruction, you can be assured that your documents are being securely destroyed.
Shredding costs are based on the volume of documents you would like destroyed and/or the frequency you would like them destroyed. Contact PROSHRED® Baltimore for a quote on your organization's shredding needs today!
PROSHRED® Baltimore offers both onsite shredding services and drop off shredding services. Our onsite paper shredding services are perfect for businesses, organizations, governments, and individuals. Contact us today for more information!
Paper shredded using an office or personal shredder should never be thrown away: these shredders often use a strip-shredding technique, which allows determined identity thieves to reassemble and steal your information. PROSHRED® Baltimore's onsite pierce-and-tear shredding technique is a more secure form of document destruction.