Medical Record Shredding Services
Doctors are trusted with their patients' most private information, and it's important to handle that information with the utmost care. As a medical professional, it's important to properly dispose of medical records in order to protect patients' privacy and to protect your office from legal issues.
While you work to provide your patients with the best level of care, you should have a shredding company that puts the same effort into the destruction of your patients' records. At PROSHRED® Baltimore, we provide the most high-quality shredding services to all of our clients.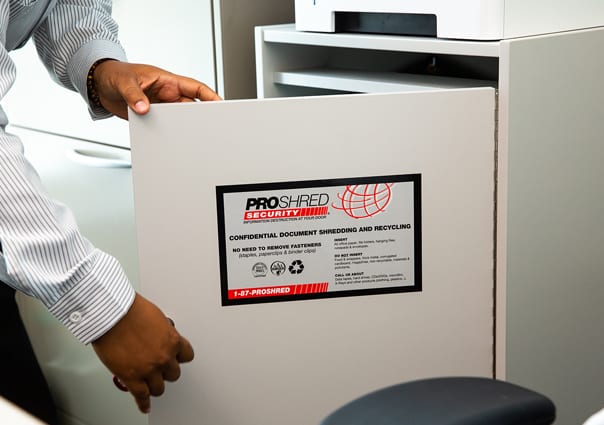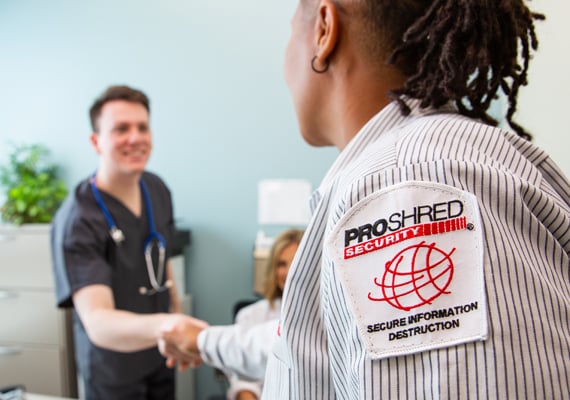 Stay in Compliance With Record Destruction Legislation
Healthcare professionals are often in possession of records that contain information known as "Protected Health Information (PHI)." That information is protected under the Health Insurance Portability and Accountability Act (HIPAA), which requires medical staff to take several measures to protect patient privacy, including the careful destruction of PHI.
HIPAA regulations emphasize the need for medical offices to teach their employees how to properly dispose of any confidential patient records when they are no longer needed. If you fail to provide that training, and personal health information is leaked or stolen, it could result in legal trouble, and potentially large fines. By choosing PROSHRED® Baltimore for secure document shredding, you can be sure you're doing your part to follow HIPAA regulations for document disposal.
Product Destruction for Non-Paper Medical Items
Non-paper items can also contain private health information and pose a threat to information security should they not be handled properly. Items that cannot be shredded through our on-site service include prescription containers, medical devices, medical packaging, and other items that can contain confidential information regarding your facility or your patients.
These items shouldn't be thrown away—using a secure product destruction service like the one provided by PROSHRED® Baltimore will allow you to incinerate confidential items that can't be put through a shredding machine. Taking these items out of circulation will keep patient and organization information from being jeopardized: you can rely on us and our product destruction services, which we have tailored specifically for healthcare organizations.
We Provide Professional Baltimore Medical Record Shredding
Whether you want to use one of our drop-off shredding locations or utilize our on-site shredding services, PROSHRED® Baltimore is here to make sure your medical records are properly destroyed. We want to protect your patients' privacy and protect your office from any potential legal issues resulting from HIPAA regulations. If you're looking for a professional shredding company, we're here for all of your shredding needs.
Schedule Mobile Document Destruction Services
For the most convenient shredding services, we have a fleet of mobile shredding trucks that provide on-site shredding services to our clients. Whether you need a one-time cleanup or want to schedule ongoing services, our on-site shredding service is both secure and convenient.
Our mobile shredding trucks are able to handle a large volume of documents in a matter of minutes, so you never need to worry about having too much paperwork. To verify that your documents are only handled by your staff, our team uses a hand-free shredding process. Our shredding trucks come with closed circuit monitors, so you can guarantee your documents are destroyed properly. Finally, we also offer a Certificate of Destruction after each service, so you can have legal proof that you properly shredded your documents.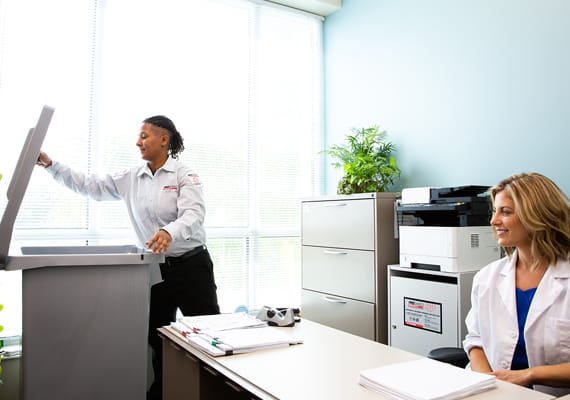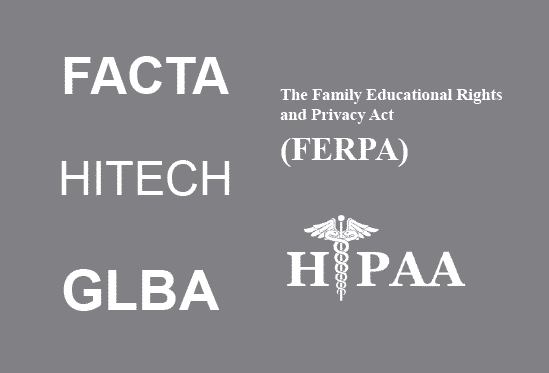 Who Needs Medical Record Destruction?
PROSHRED® Baltimore provides destruction services for:
Doctors Offices
Dentists Offices
Walk-in Clinics
Hospitals
Surgery Centers
Pharmacies
Nursing Homes
Chiropractors
Physiotherapists
Psychiatrists & Psychotherapists
Naturopaths
Other health care centers
Contact Us Today to Securely Dispose of Confidential Data
If you need shredding services for your business, PROSHRED® Baltimore is the best choice for you. We understand the importance of shredding documents in the medical field, so we take our job seriously. We want to make sure you follow HIPAA regulations and don't need to worry about your patients' records ending up in the wrong hands. Contact us today to discuss your medical shredding needs.