Baltimore Electronics Recycling
Don't trust your electronic waste disposal with just anyone. For secure, proper disposal of sensitive electronic devices, contact PROSHRED® Baltimore.
Properly Dispose of Electronic Waste
In the last decade, electronics have evolved to contain more data-sensitive components. Devices such as laser printers, telecom systems, routers, and physical servers can now store confidential information that can be easily retrieved if left in the wrong hands. You wouldn't toss a hard drive containing sensitive data into the trash, so why would you do the same with a device which can contain the same sensitive information? To properly dispose of electronic devices that contain confidential data, you need the assistance of a responsible electronic waste recycling company.
R2 Certified Recycling Partners
At PROSHRED®, we come to your door to securely shred hard drives and other electronic devices. Our mobile shredding trucks are equipped with industrial shredding machines that can tear your items into small pieces, ensuring your information can never be recovered. After we have destroyed your electronics, we take the items to our e-waste recycling partners, who recycle the materials in a secure yet environmentally friendly fashion. Our recycling partners hold an R2 certification for secure electronics recycling, which ensures that not only are your items being disposed of in an environmentally conscious way, but that your confidential information is completely destroyed too.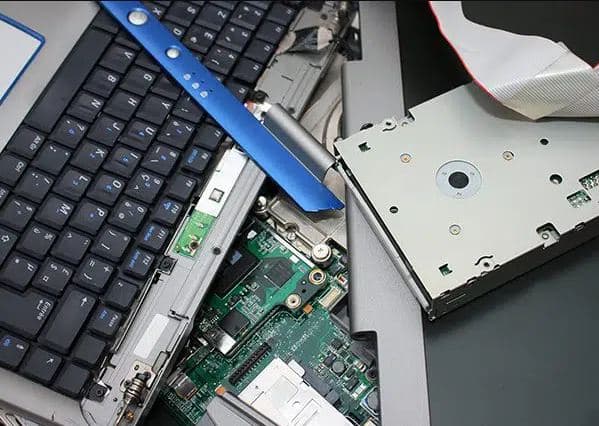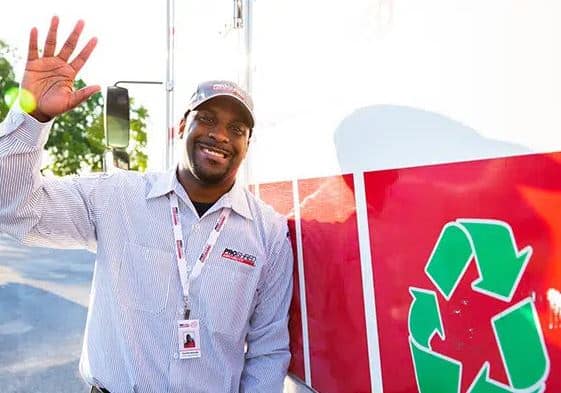 Environmentally Friendly E-Waste Recycling
It's important to us that our e-waste disposal services are environmentally friendly as well as secure. Recycling your electronics has a direct effect on the environment, as you are keeping hazardous components like lead and mercury out of the soil and water. It also conserves natural resources, as new products can be created from the recycled materials, eliminating the need to extract as many raw materials from the earth. Recycling and reusing old electronic devices help keep these items out of landfills and gives them new life, which greatly reduces your carbon footprint.
What We Recycle
While we specialize in the destruction and recycling of electronics that contain sensitive data, we are happy to help recycle a wide array of electronic items in addition.
Items that we recycle most frequently include:
Laptops
Desktops
Monitors
Telecom systems
Routers
Firewalls
Servers
External hard drives
USB drives
Medical equipment
Get Safe, Secure Electronic Waste Recycling
Just as hard drives can still contain confidential information after they are wiped, items like computers, servers, and USB drives that are thrown in the trash can present data thieves an opportunity to steal information and commit fraud or identity theft. At PROSHRED®, the safety of our clients' data is our highest priority. That's why we take care to shred your items in front of you, so you can have complete confidence in the chain of custody for your e-waste. We also only work with recycling partners who are certified and comply with any federal and state electronic waste regulations. Call PROSHRED® Baltimore today for all of your electronic recycling needs.