Mobile Shredding Trucks
When it comes to the destruction of your company's critical documents, hard drives, and products, you need the finest and most secure document shredding services available. PROSHRED® Baltimore is dedicated to providing high-quality document shredding and hard drive destruction services that fit our customers' demands. We provide an additional level of convenience for clients by being able to go directly to their location with our state-of-the-art mobile shredding trucks. Document removal gets a lot easier when you let us handle it for you; so you can focus on your business instead of managing details.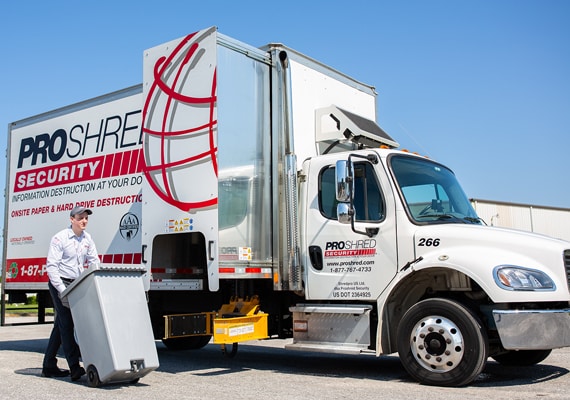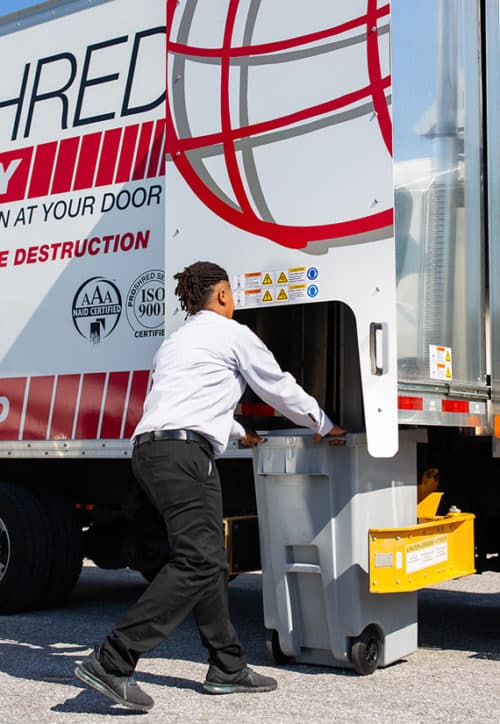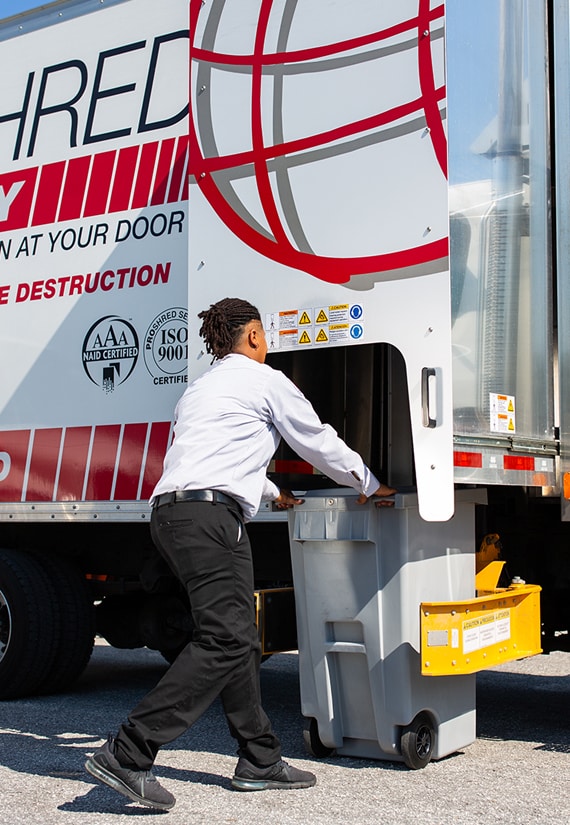 A Shredding Service that Comes to You
Personal shredders are inefficient and frequently need expensive maintenance, according to many users. Other businesses choose to send their papers to drop-off shredding sites. While this option may be beneficial for smaller firms that just require modest shredding services, it may become ineffective when dealing with a large quantity of paperwork. Both of these choices have security concerns that can be addressed by choosing a mobile shredding business.
PROSHRED®'s mobile shredding trucks arrive at your business directly and utilize the built-in industrial shredders to destroy your records. Not only is this method of document shredding and hard drive destruction as efficient as possible for our clients, but it also adds extra protection since you won't have to worry about misplacing documents while transporting them to a separate location.
Shredding Truck Technology
In our vehicles, we utilize pierce-and-tear shredding machines to provide safe and efficient on-site paper shredding services. These shredders use several spinning blades to punch holes into your papers before tearing them into smaller random pieces. Because the material is shredded into random sizes, these shredders are more secure than strip-cut shredders, which leave parts that can be readily reconstructed. These machines can also process between 2,000 and 9,000 pounds of paper each hour.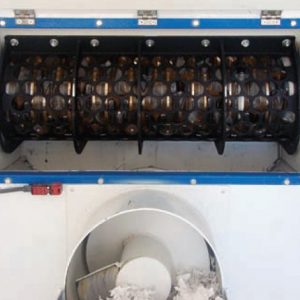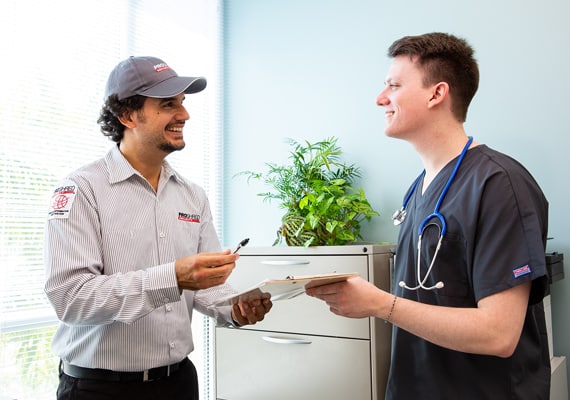 Ongoing Document Destruction Services
While one-time document shredding may be beneficial for some organizations, other businesses require continued document shredding services to keep up with their growing needs. Our one-time and recurring document shredding services are designed to meet your unique needs. Our mobile shredding vehicles may come to your business as often as you need them, whether that's once a week or once a month. PROSHRED® has a solution that will work for you, whatever your situation is.
Maintain Compliance with Mobile Shredding by PROSHRED®
The PROSHRED® Baltimore team has years of expertise in handling sensitive documents, keeping your business in line with privacy laws and regulations while still keeping the office running smoothly. We don't have any fuel surcharges or hidden fees, so we can offer you the most cost-effective services available. Get more information or get a quote by calling us now.